Instagram Story Design
Studio Sale
October of 2019 I decided to design, curate and host an online Instagram Story sale of older art and design pieces that lived in my art studio.
Here's how that story went.
Disciplines:

Web Design, Graphic Design, Brand Standards, Retail Design, Social Media Marketing

Client:

Amy M Huber Shop
Two weeks before the Online Studio Sale I let my followers, clients, and friends know that the event would be happening. Closer to the sale date I posted reminders and a countdown.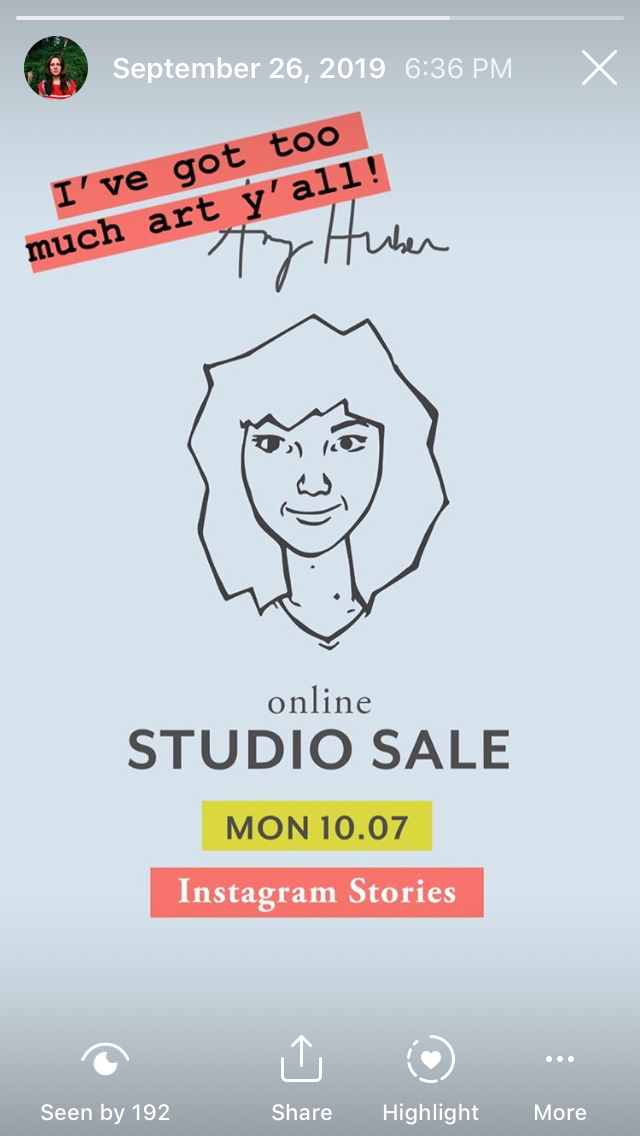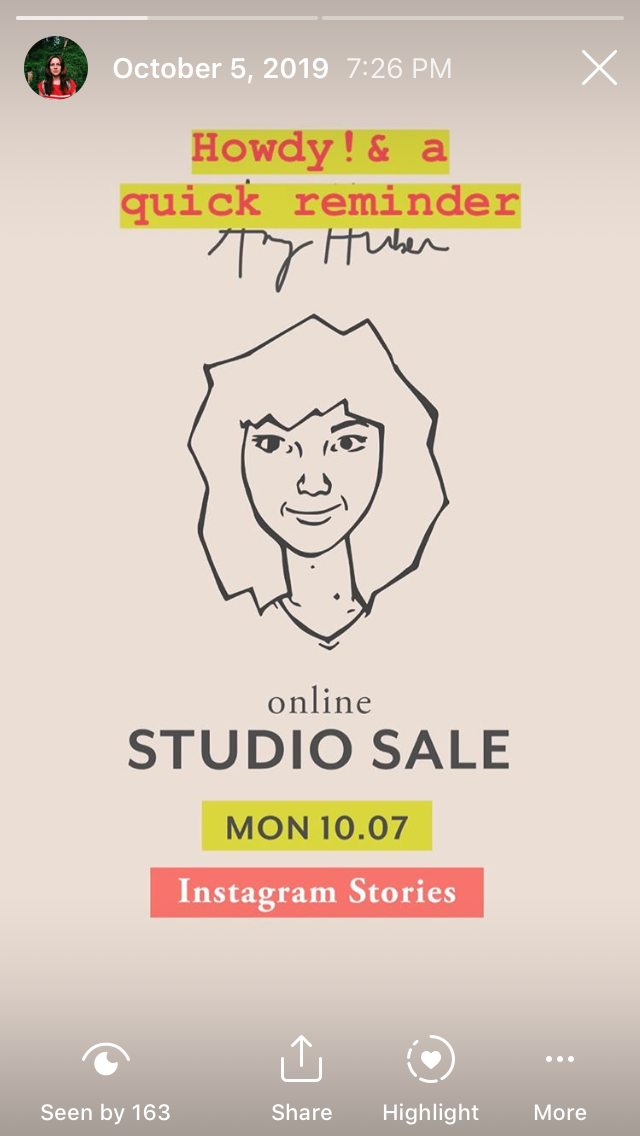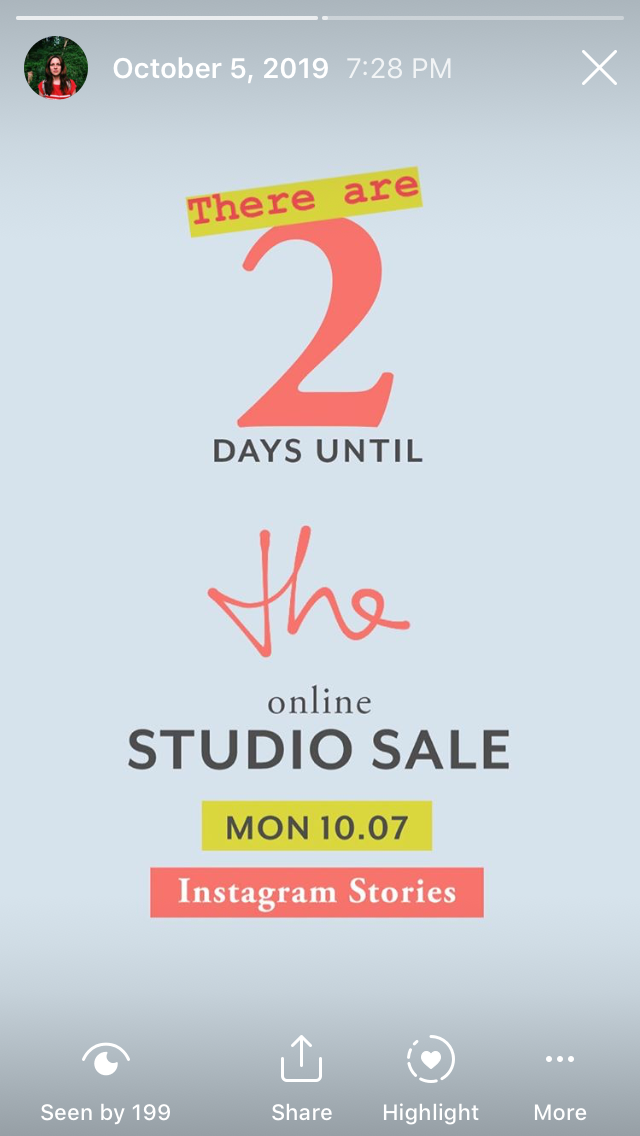 The day before I created a reminder via viewer participation, proposing a question-poll asking which type of art the viewers would like to see.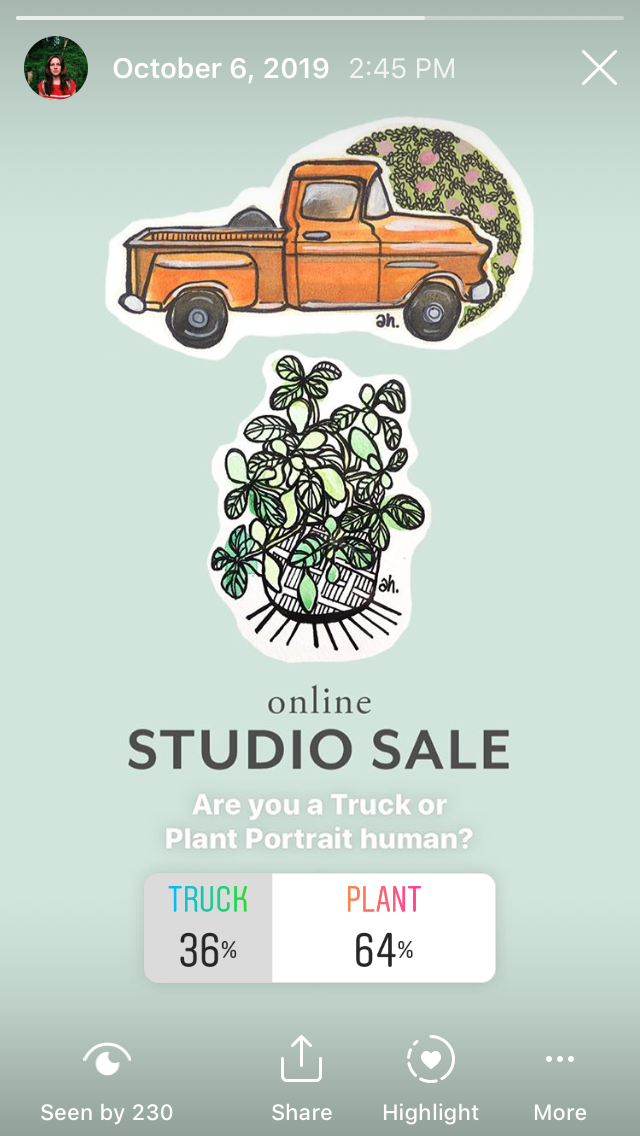 The day of sale, I posted pre-planned and pre-designed graphics introducing and explaining the sale rules.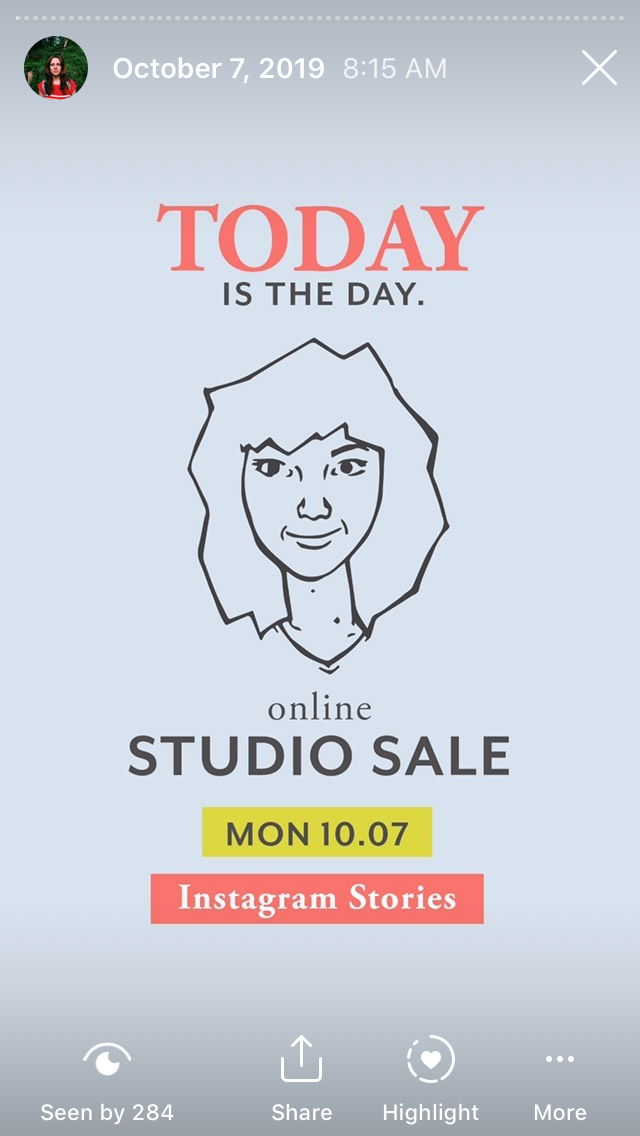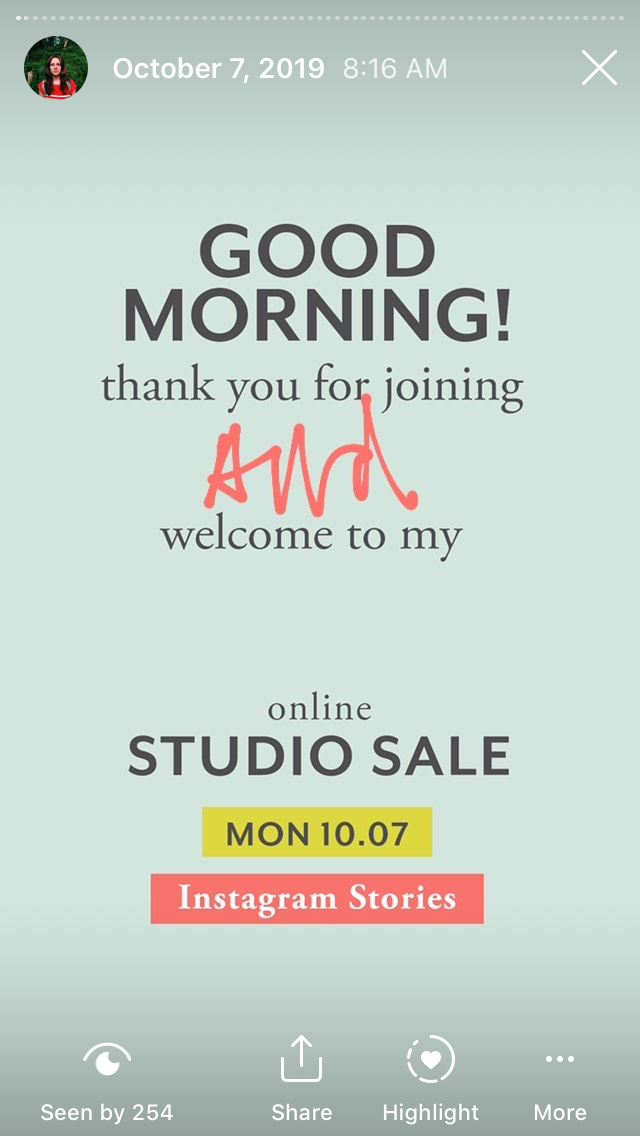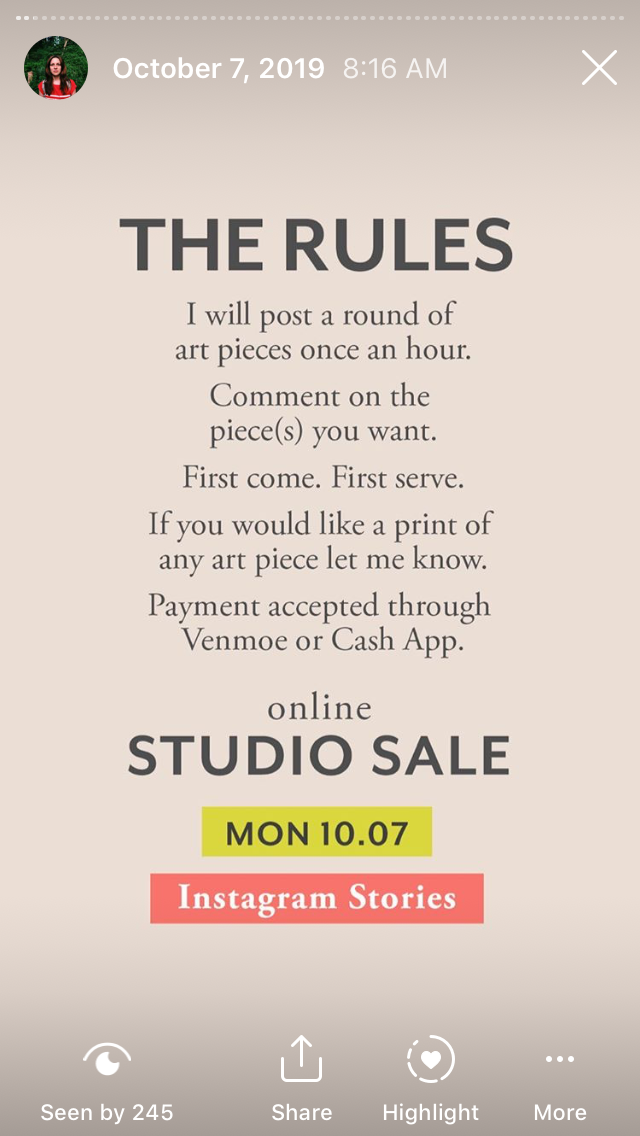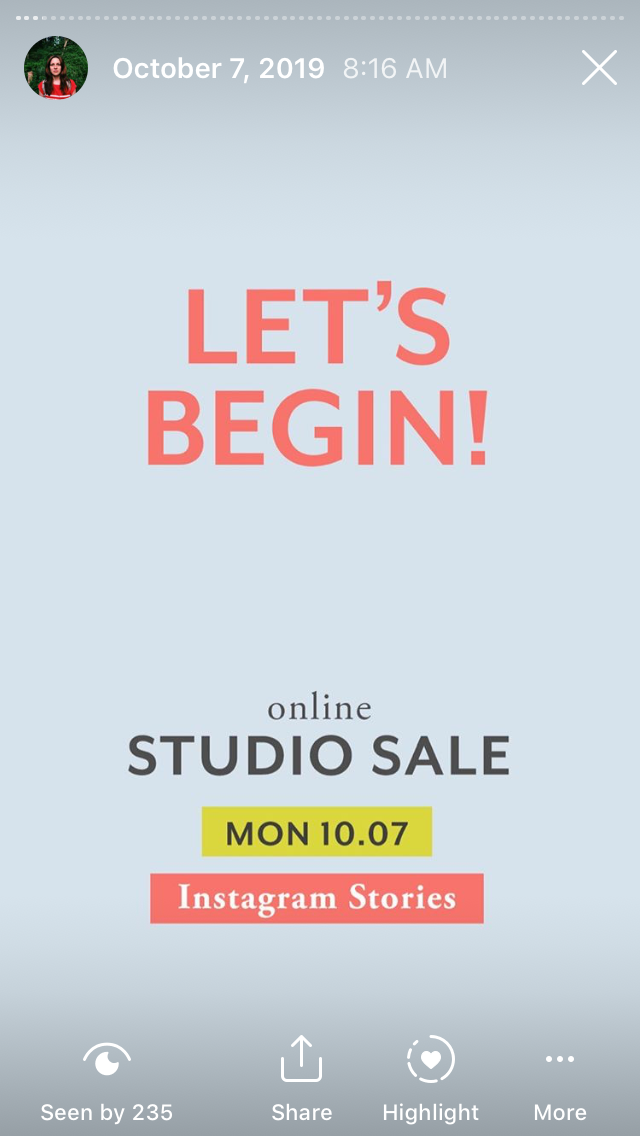 I used the viewer poll feedback to set up the category order. One of my personal goals with art is to donate a portion of sales to an important cause.
This also gives people a way to make a difference with their purchases and feel good about it.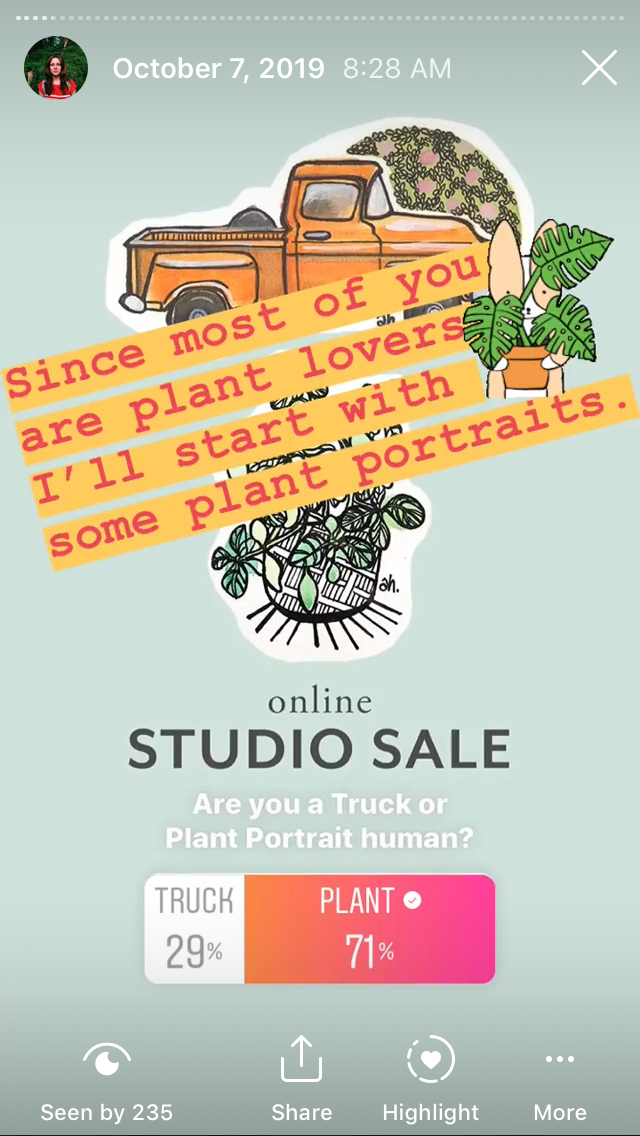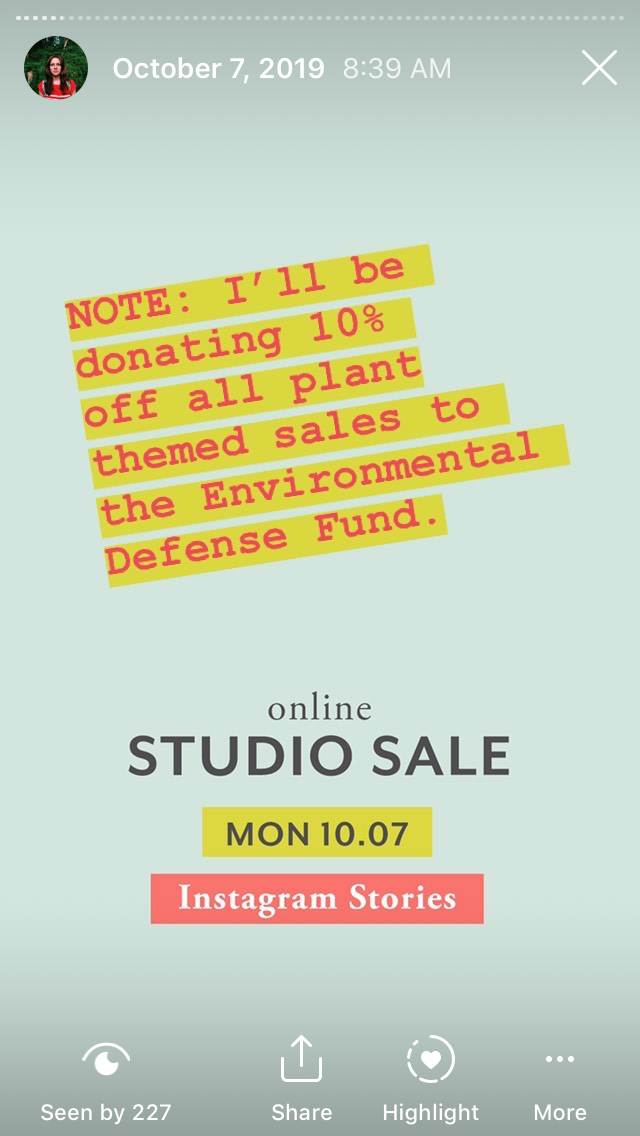 I then began to post pre-photographed images of my plant portraits with the original and discounted prices and a brief description.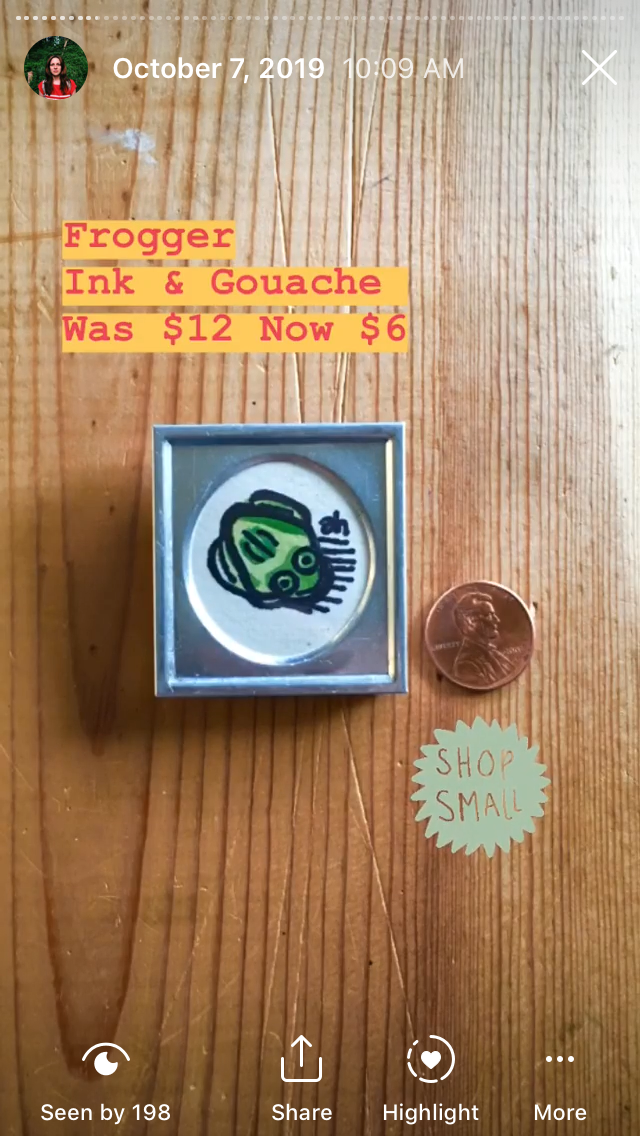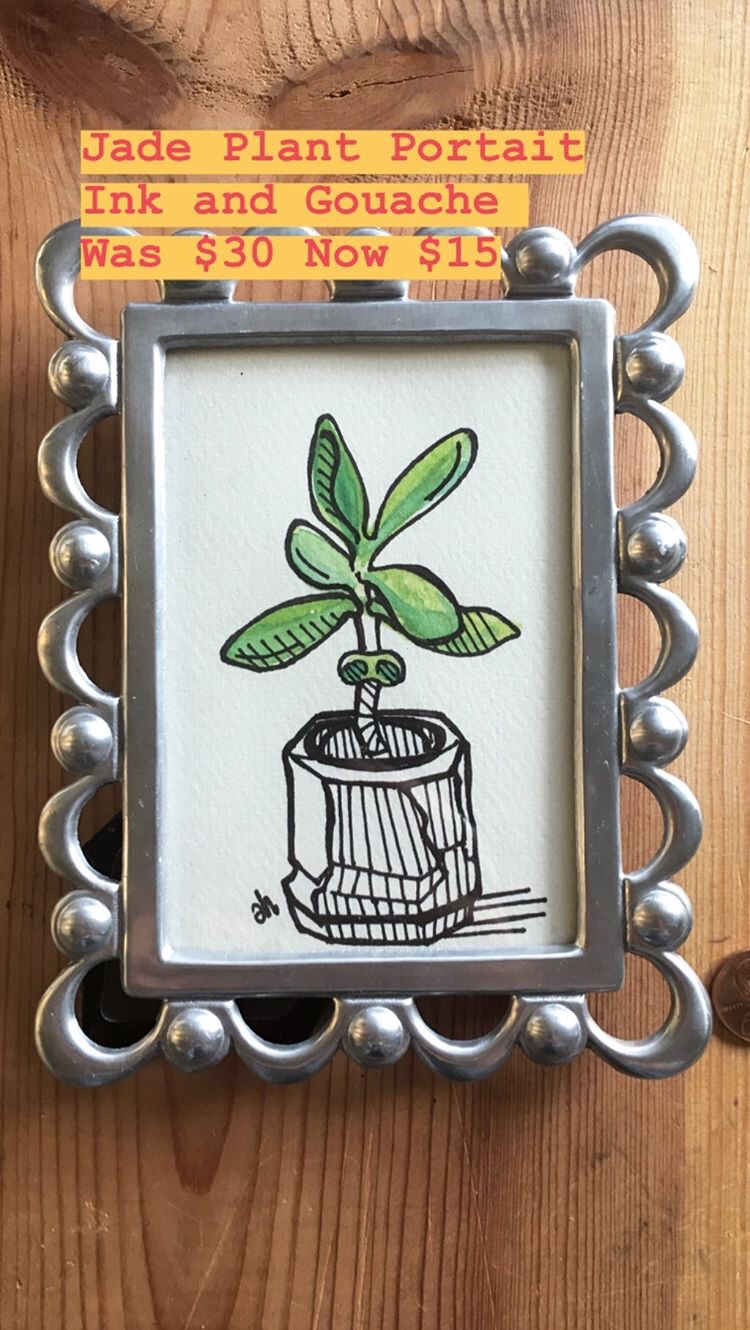 As people began to message me for purchases I deleted and replaced the art piece photo with the same image reading "sold" and tagged (with permission) the purchaser's IG account.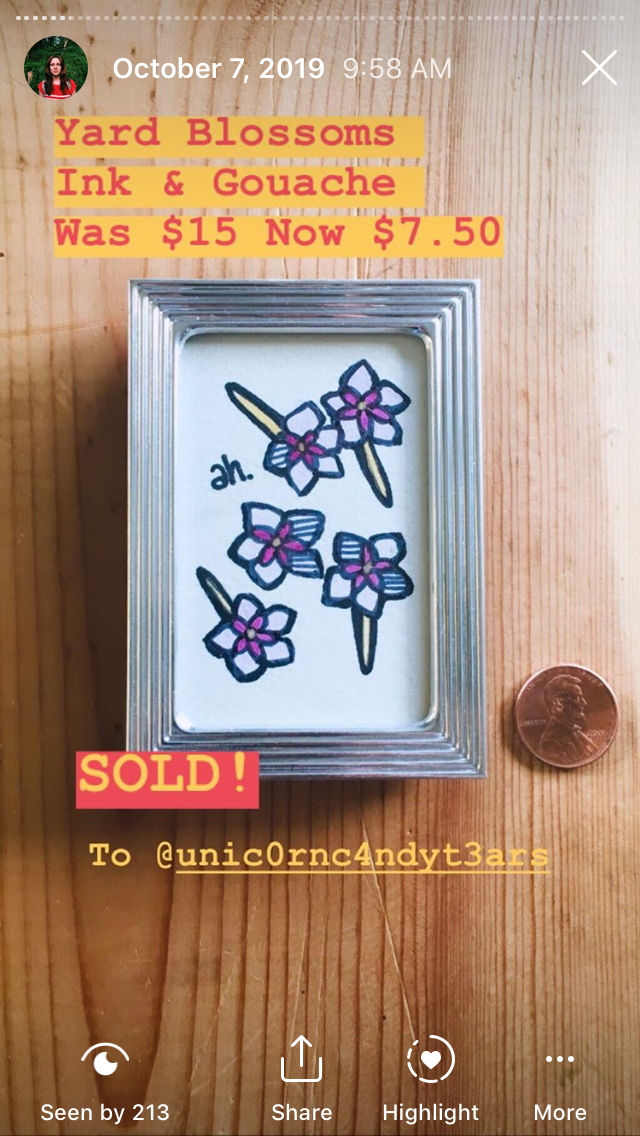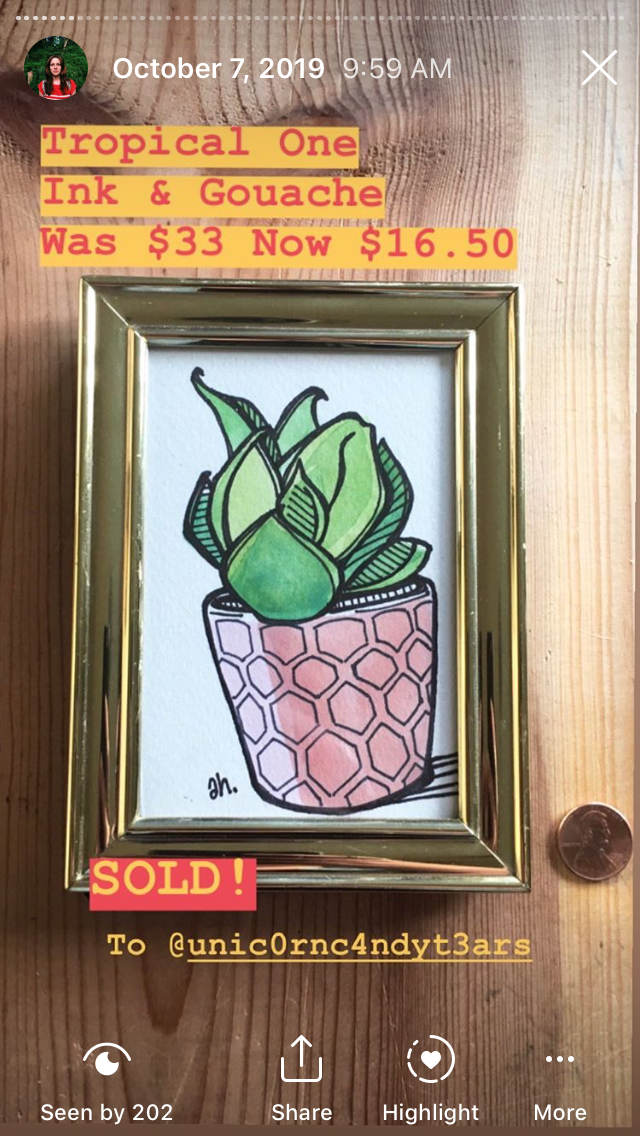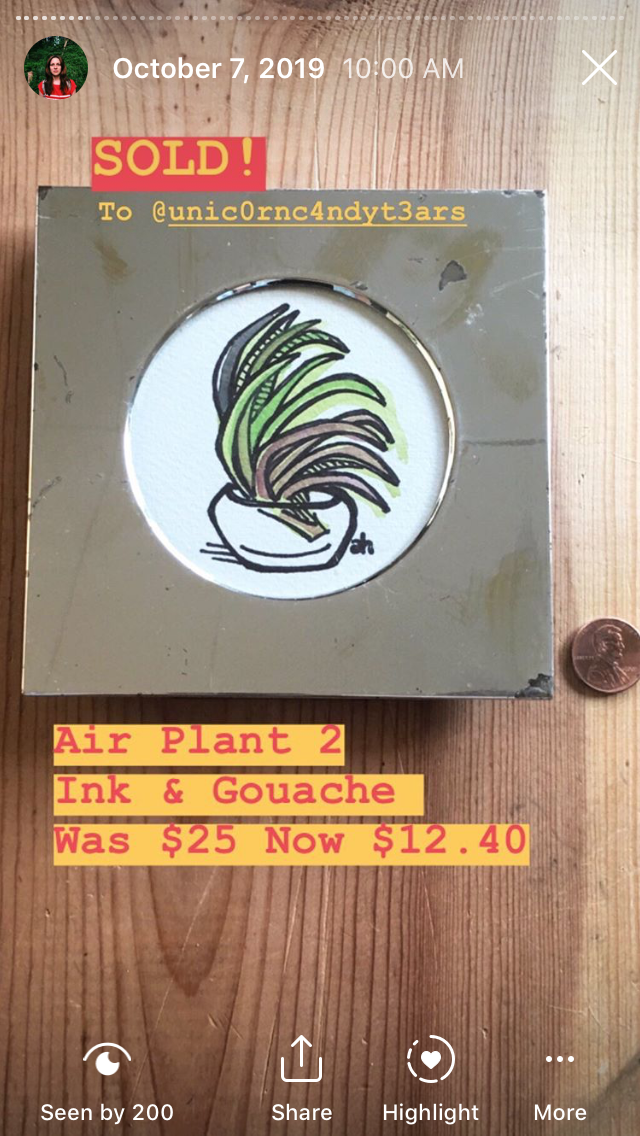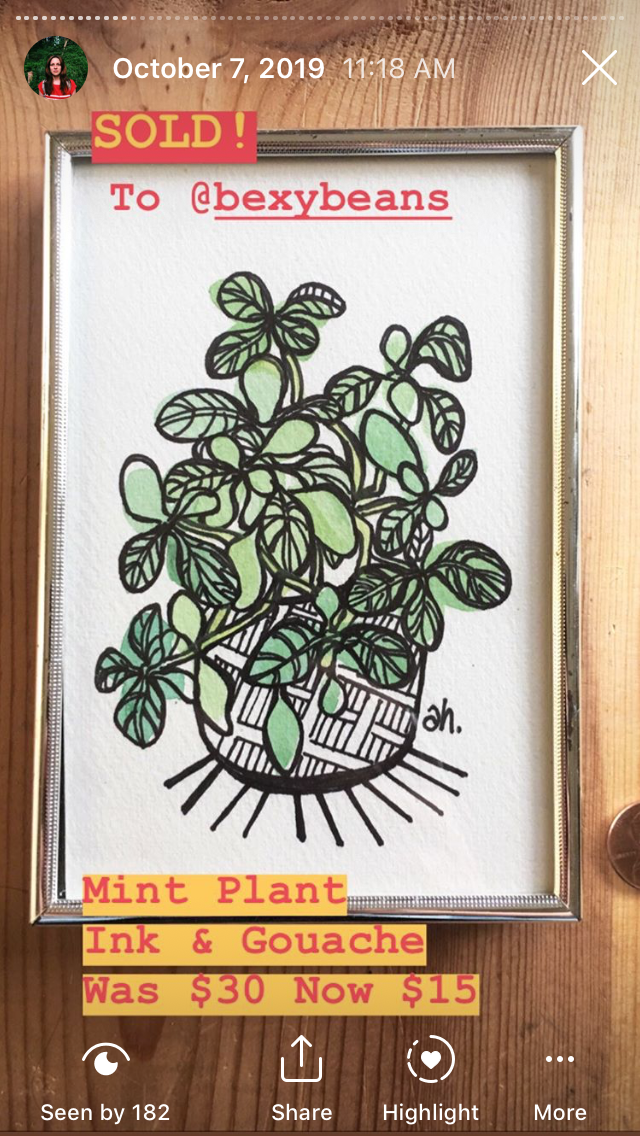 Once I posted all the plant portrait section I let the viewer know that I was moving on to the second portion. I left up all available pieces for future buyers.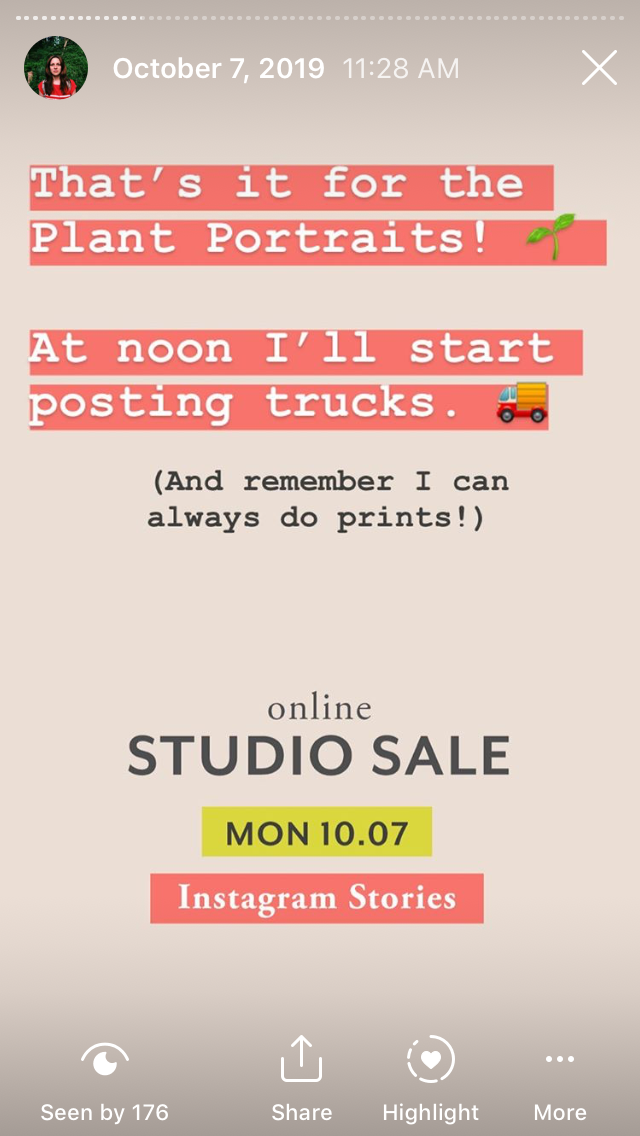 I created the same process for the second section.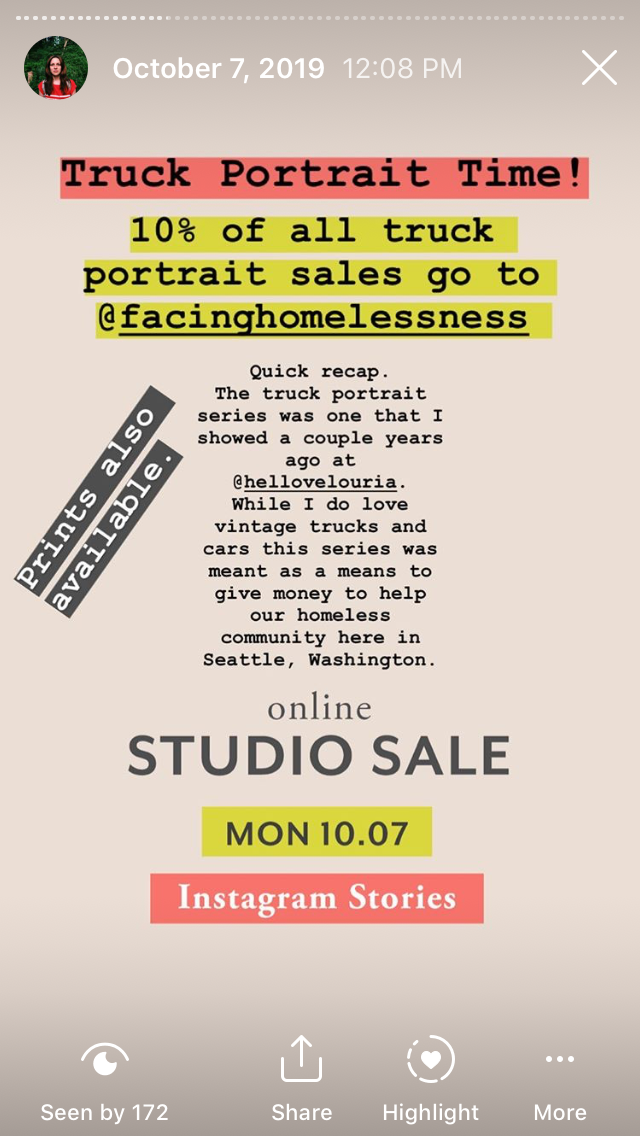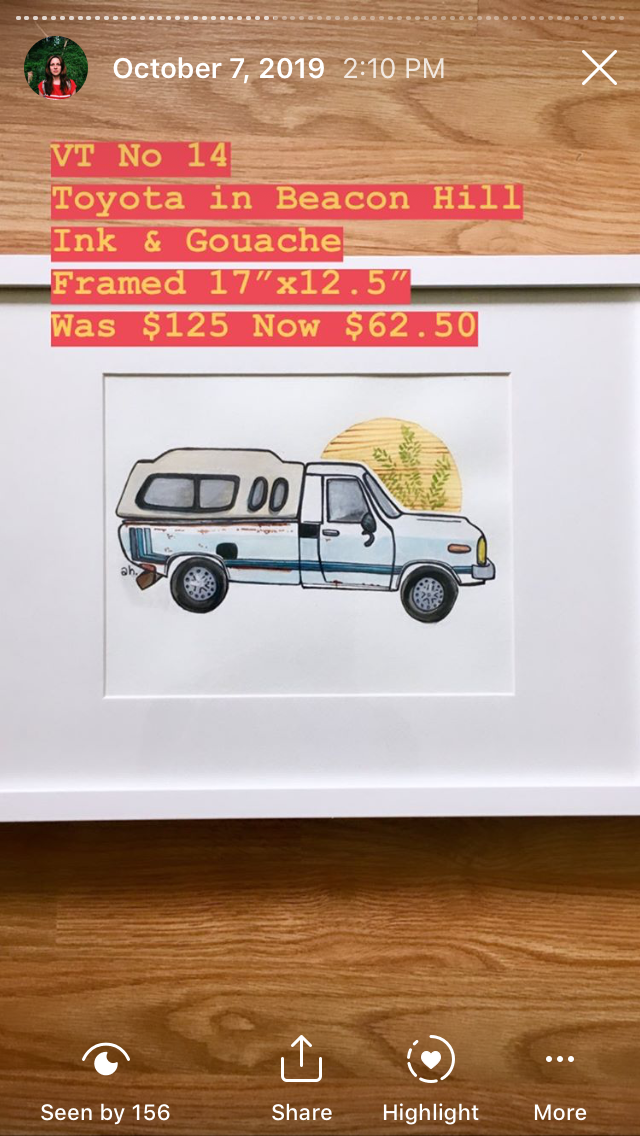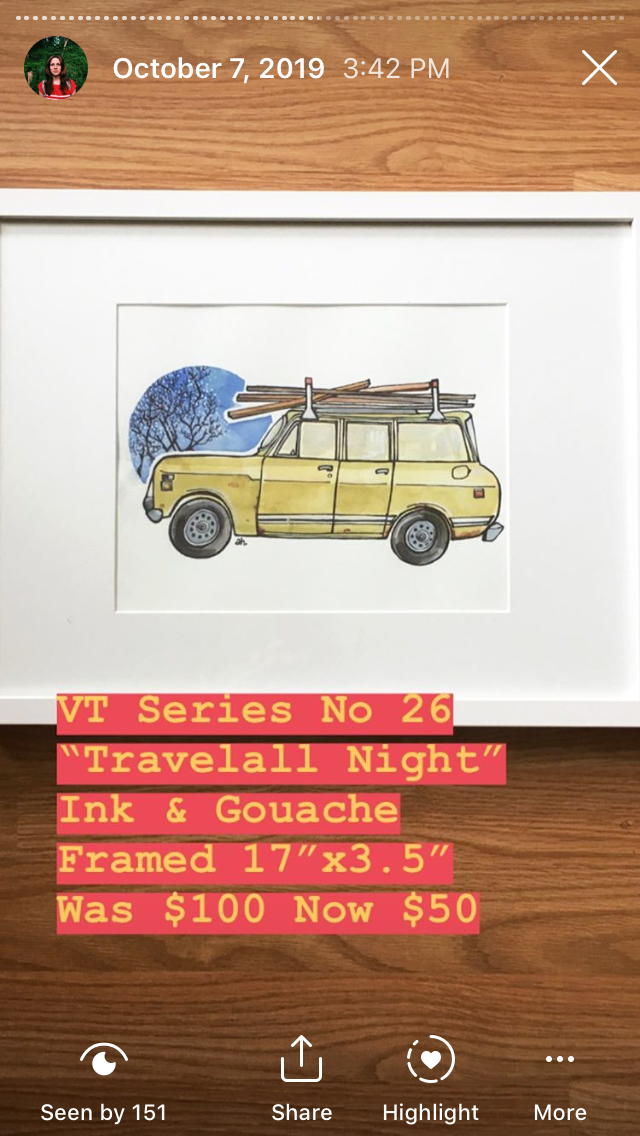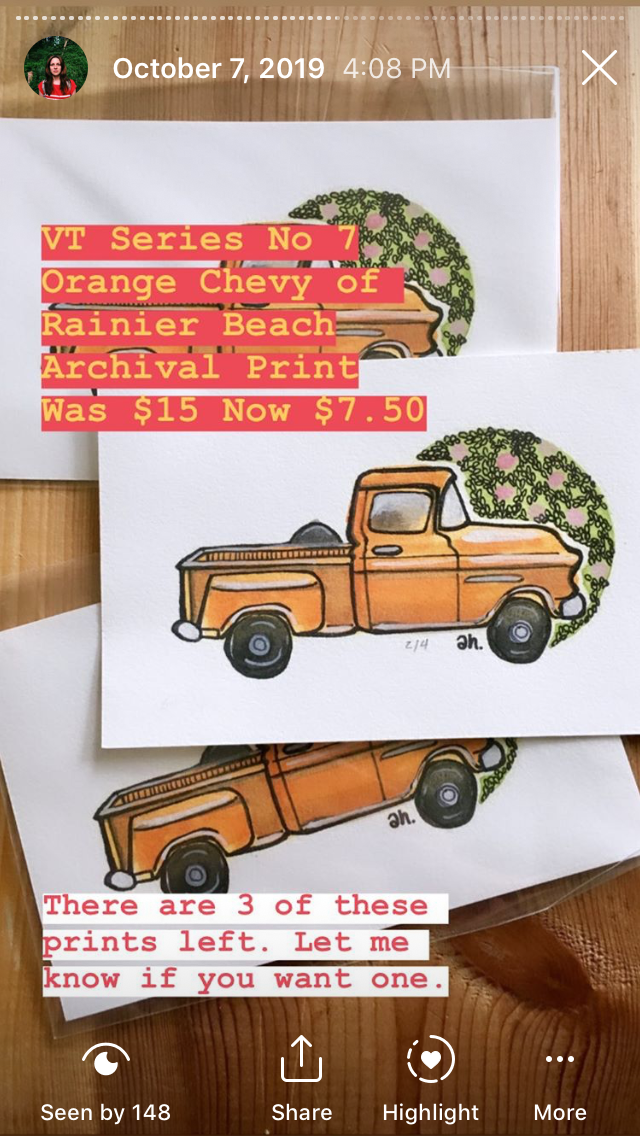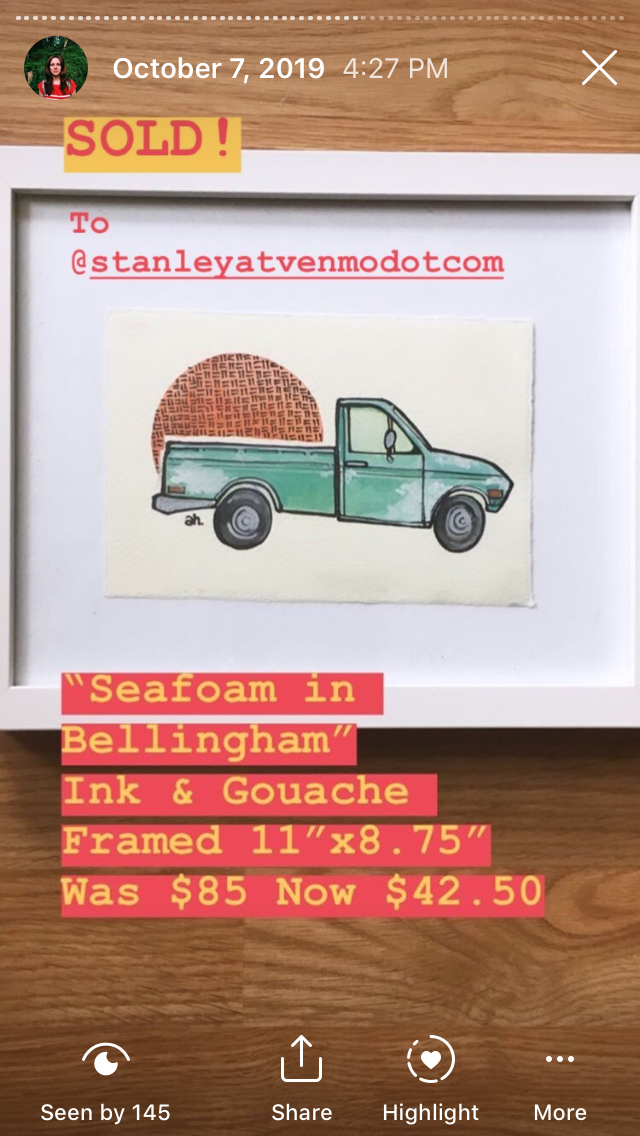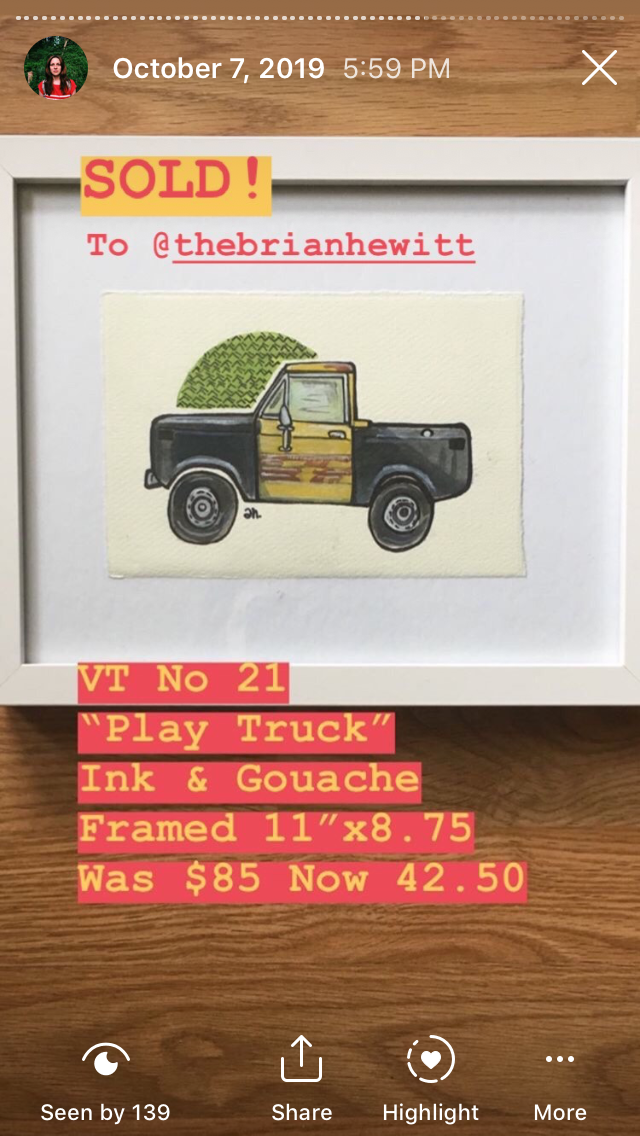 At the end of the sale, I acknowledged all supporters and continued to receive purchases until the end of the 24 hour Instagram story period.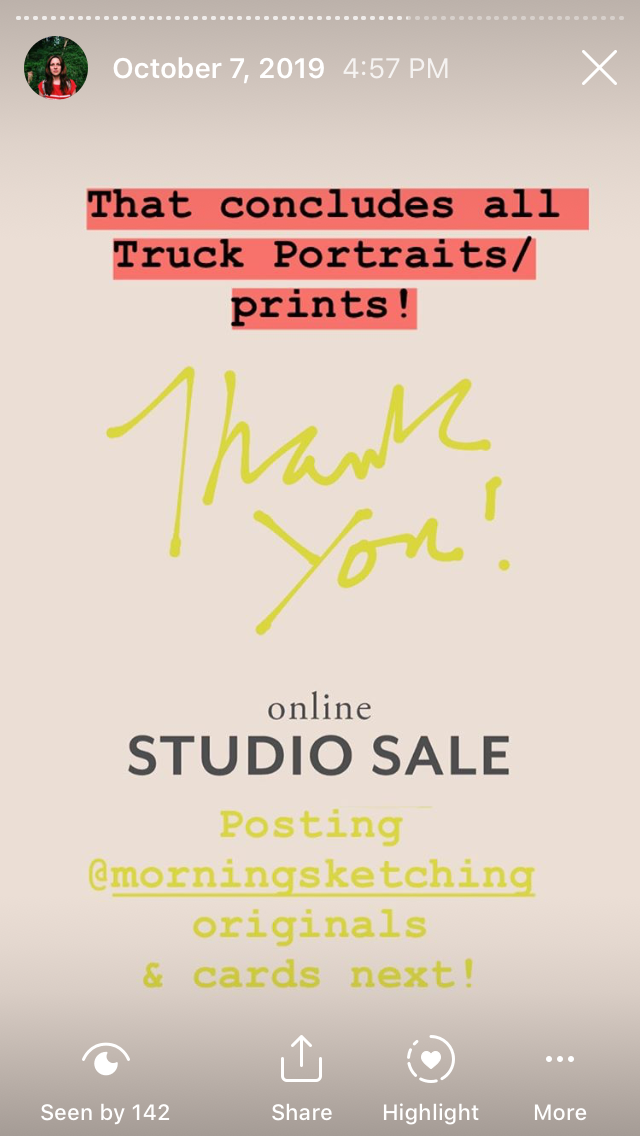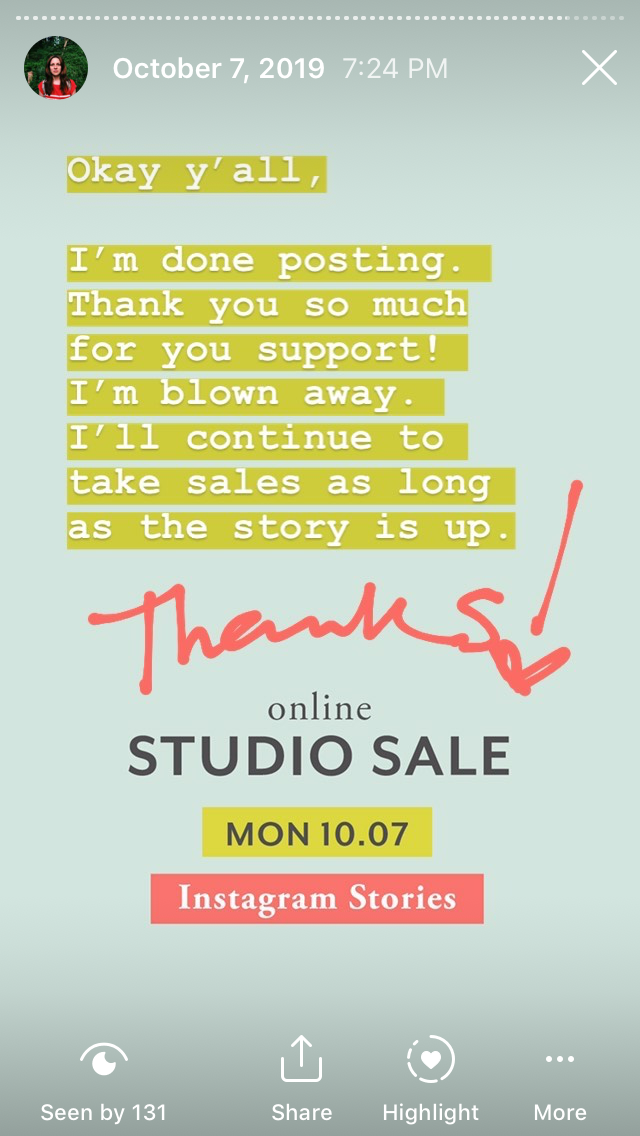 Once all sales were final I updated followers on the sale/fundraiser outcome. I received so much positive feedback regarding this online studio event. I've even heard multiple comments from viewers who are awaiting the next online studio sales event.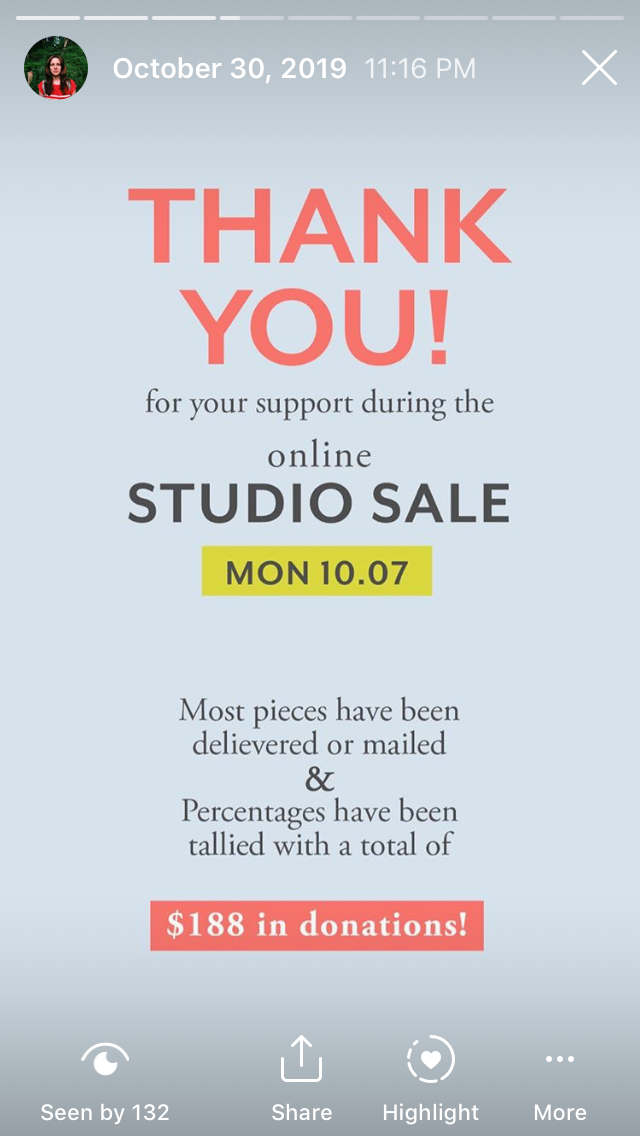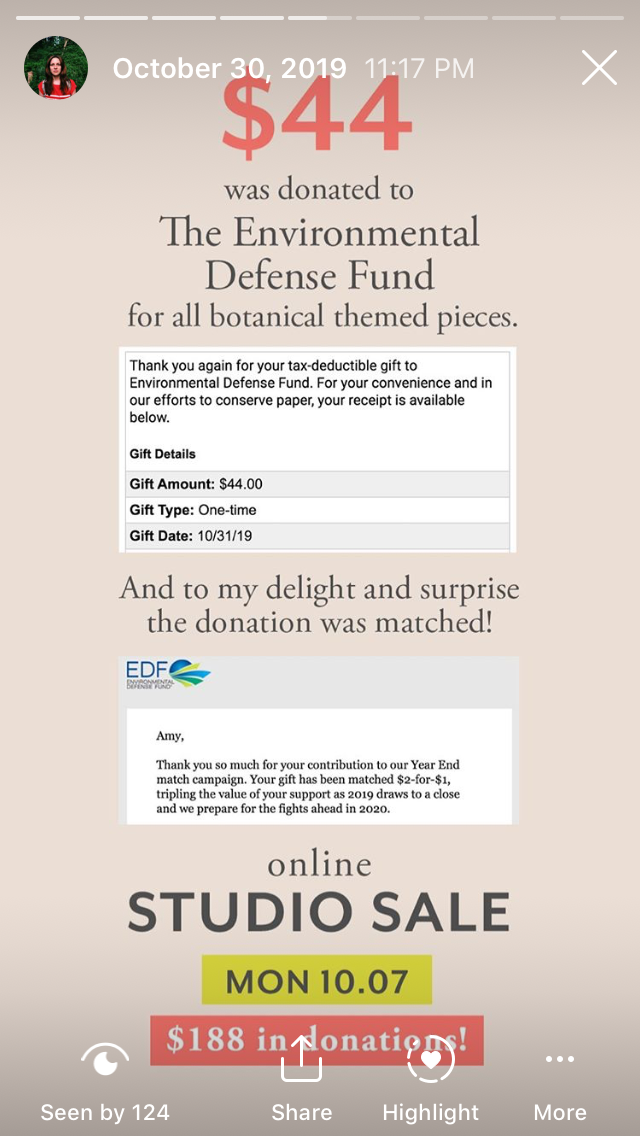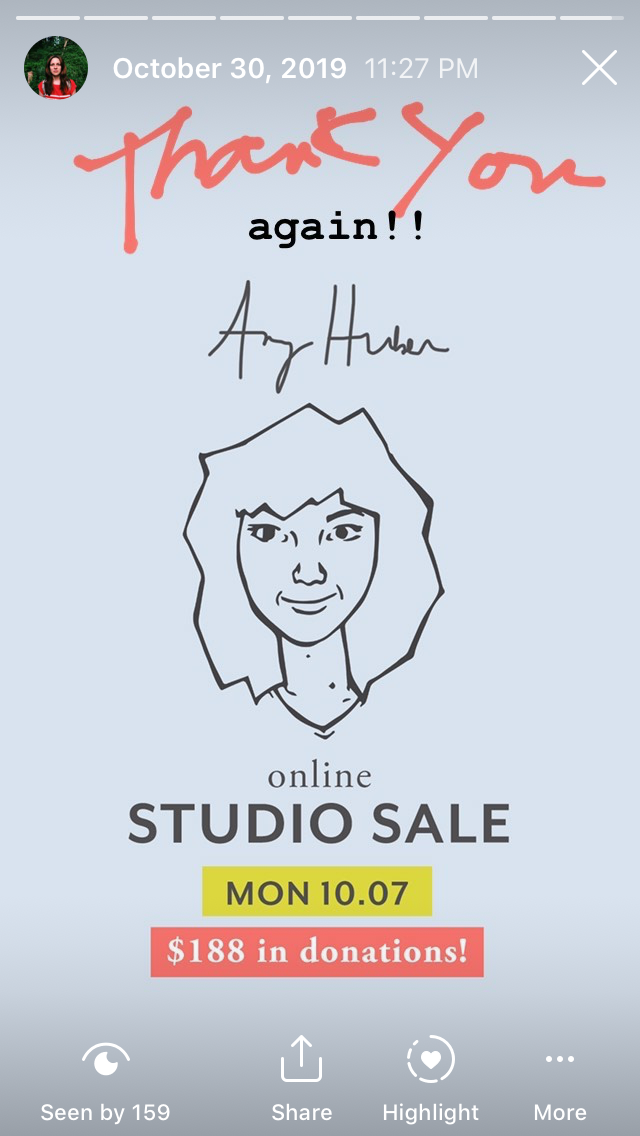 With lots of planning, design, personal connectivity and dedication an online social media platform can be helpful with brand sales. It's also a lot of fun.