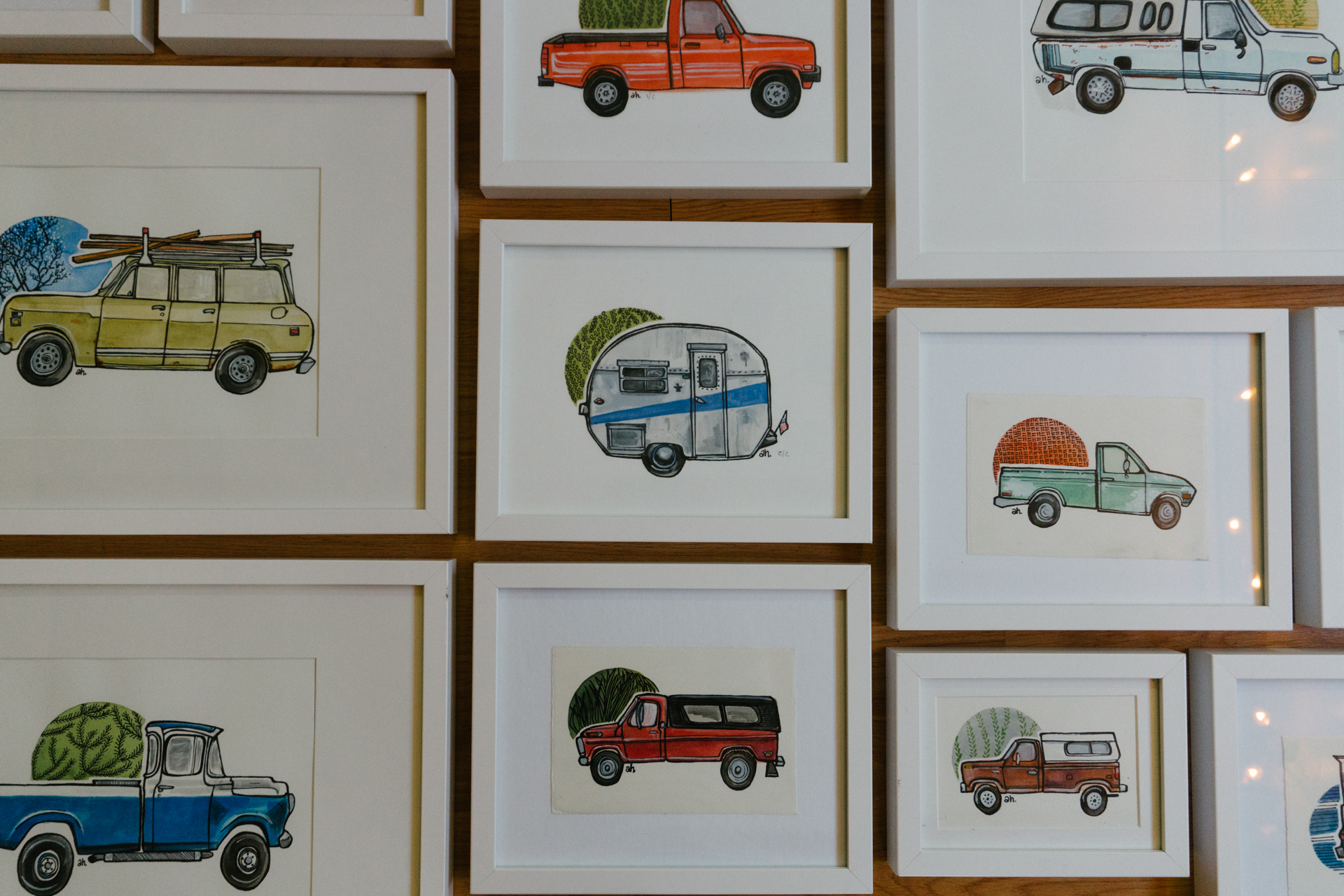 Vintage Truck Portraits
Original Illustration Series
I have a small obsession with vintage trucks, which I blame on growing up in Texas. This ongoing personal series started unintentionally as I found myself taking Instagram shots of the vintage trucks and trailers around my Seattle neighborhood. Across the city many displaced people live in these trucks as homes. At the same time, my father, who lives with extreme mental illnesses, was also living on the streets, and I wanted to find a way to help those experiencing homelessness in my community. With my limited monetary resources, I began painting my Vintage Truck Series based on the photographed trucks with the goal of sending a portion of the art sales to a local organization advocating for those experiencing homelessness in Seattle. I approached the owners of the boutique Velouria with the idea of a fundraising event, and they were immediately on board to host.
A portion of all Truck Portrait sales continues to support Facing Homelessness, and if interested, you can purchase an already created illustration or request a truck/car portrait of your own. See more details in my online shop or donate directly.
Disciplines:

Personal Project, Watercolor Painting, Art Direction, Fundraiser

Client:

Velouria, Facing Homelessness

Press:

Websites: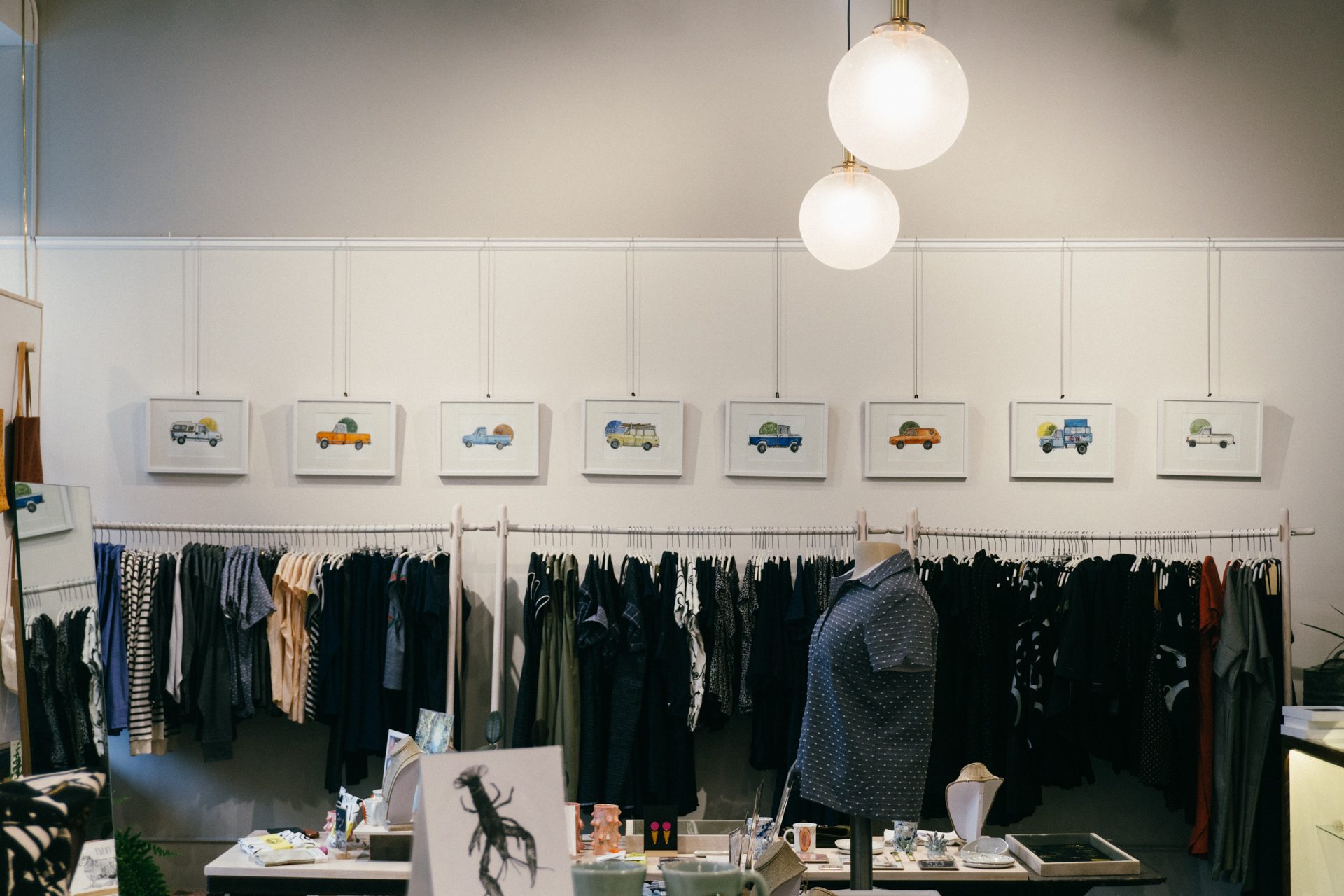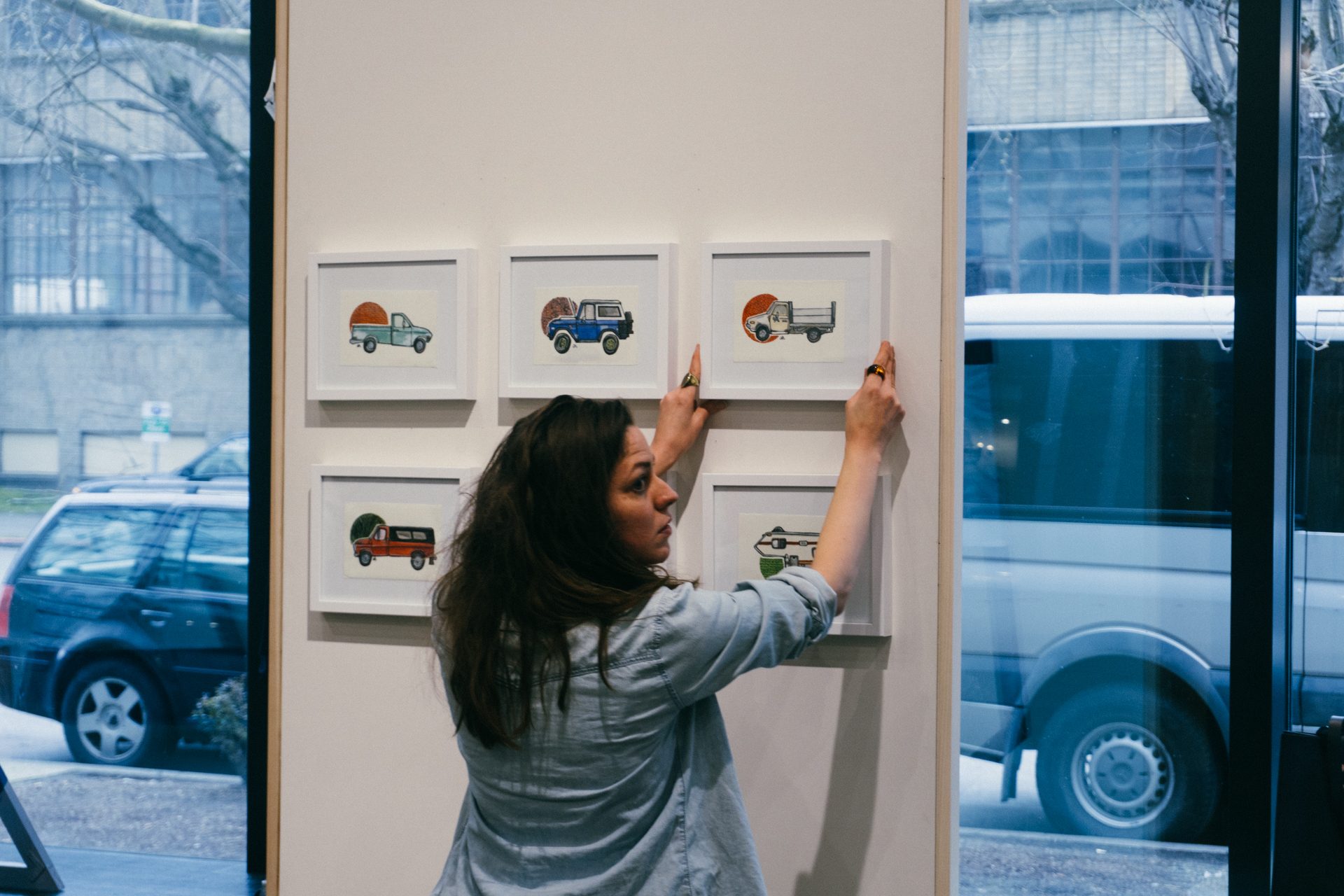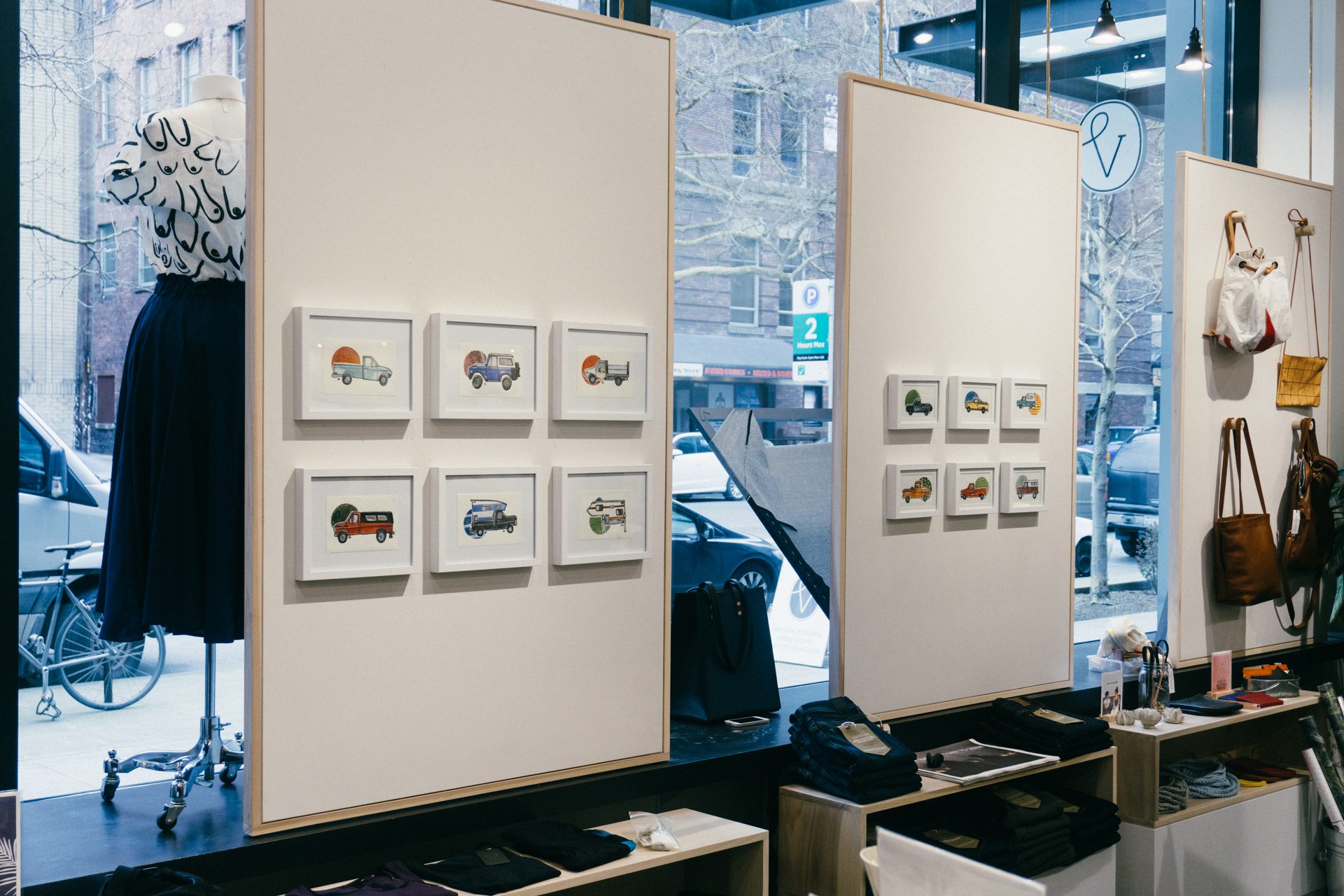 There are so many vintage trucks in my neighborhood, at least one or two on each street. Some are campers. Some are peoples' homes. Some are work trucks. Some are primary use vehicles. But they all seem to have stories.