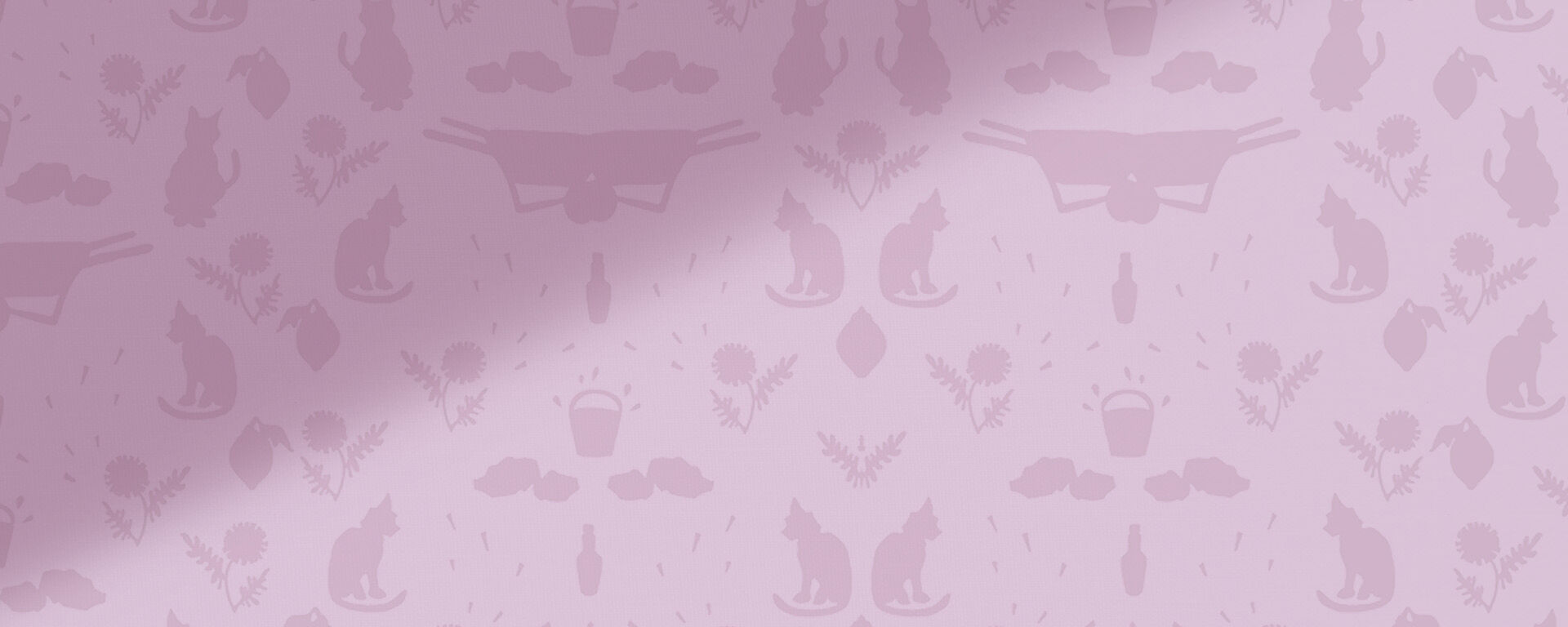 "Wilder Gone" by Angela Hanks
Published Play Cover Design
Longtime friend and playwright Angela Hanks reached out to me to design a cover for her 2018 play "Wilder Gone." Angela and I have collaborated before, but this time a big time publishing company was in the mix. I was ecstatic to create this cover supporting my friend's career growth and humbled that she asked me to do it. The published work will be released in Spring 2023 and I'm excited to share it with the world. If you'd like to be delighted, keep an eye out for tickets to one of Angela's plays.
Disciplines:

Graphic Design, Typography, Illustration, Pattern Design, Editorial Design

Client:

Angela Hanks

Press:

Websites: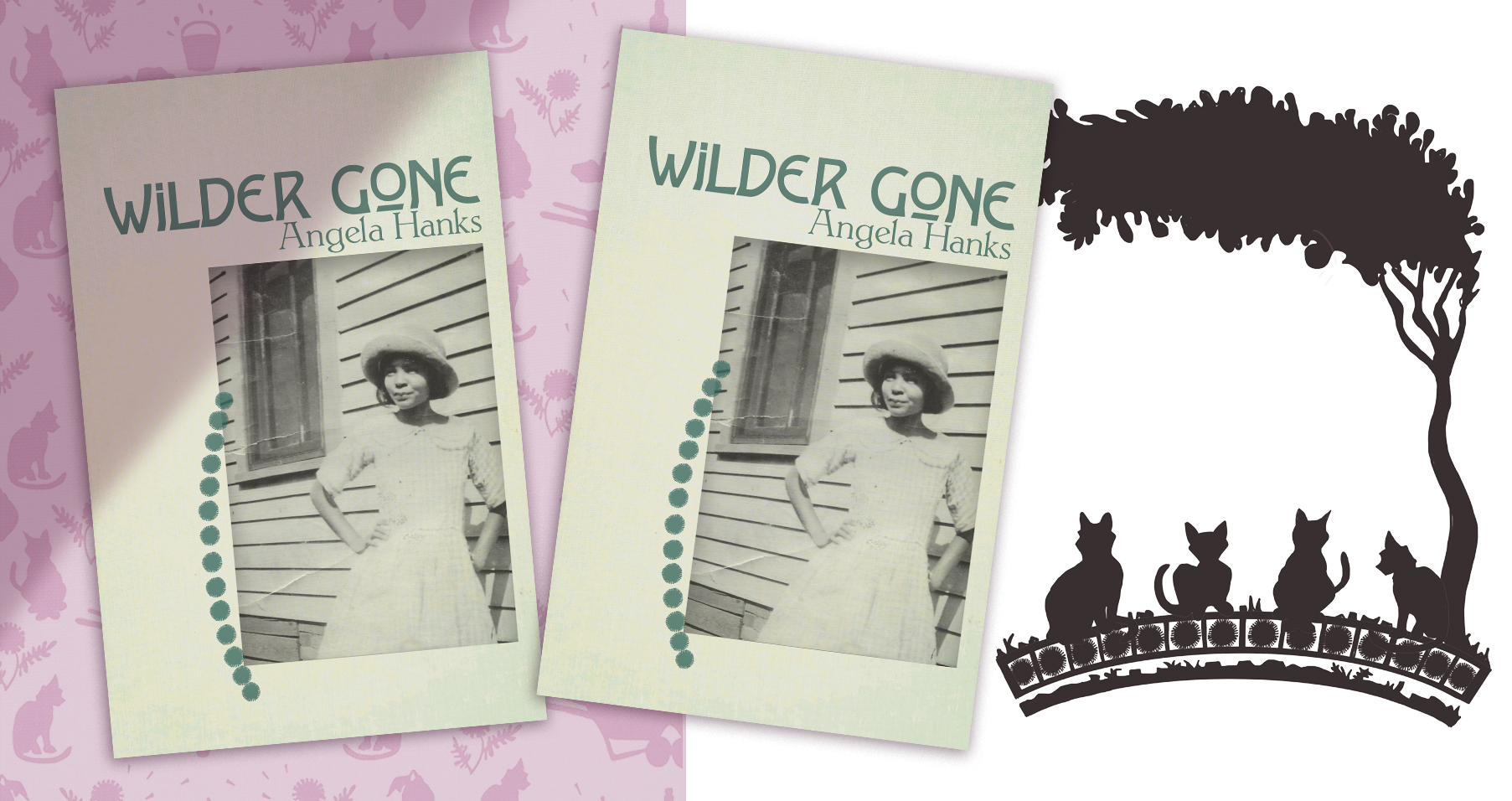 Alternative Cover Design Options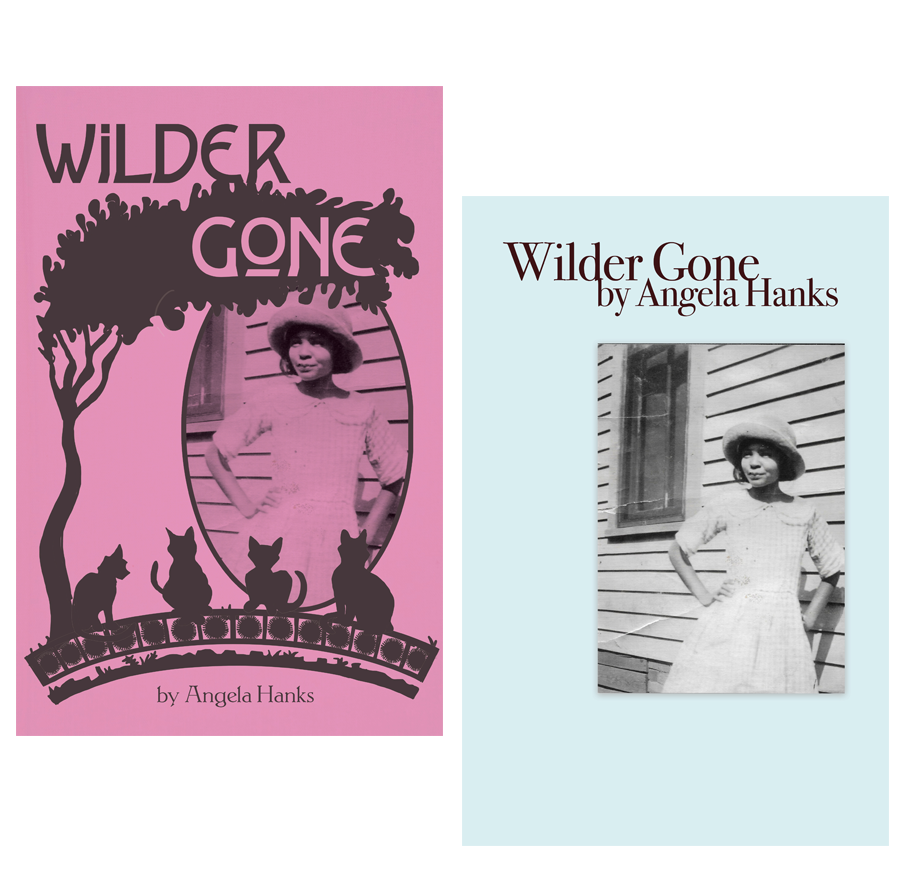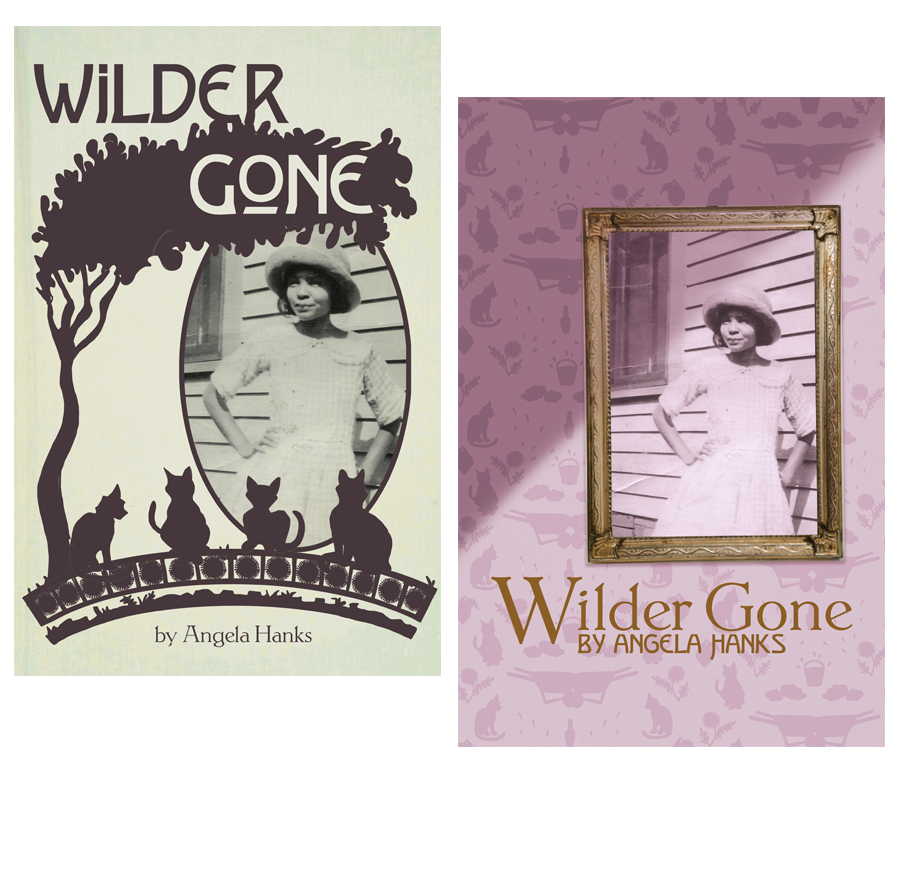 Influences and Reference Materials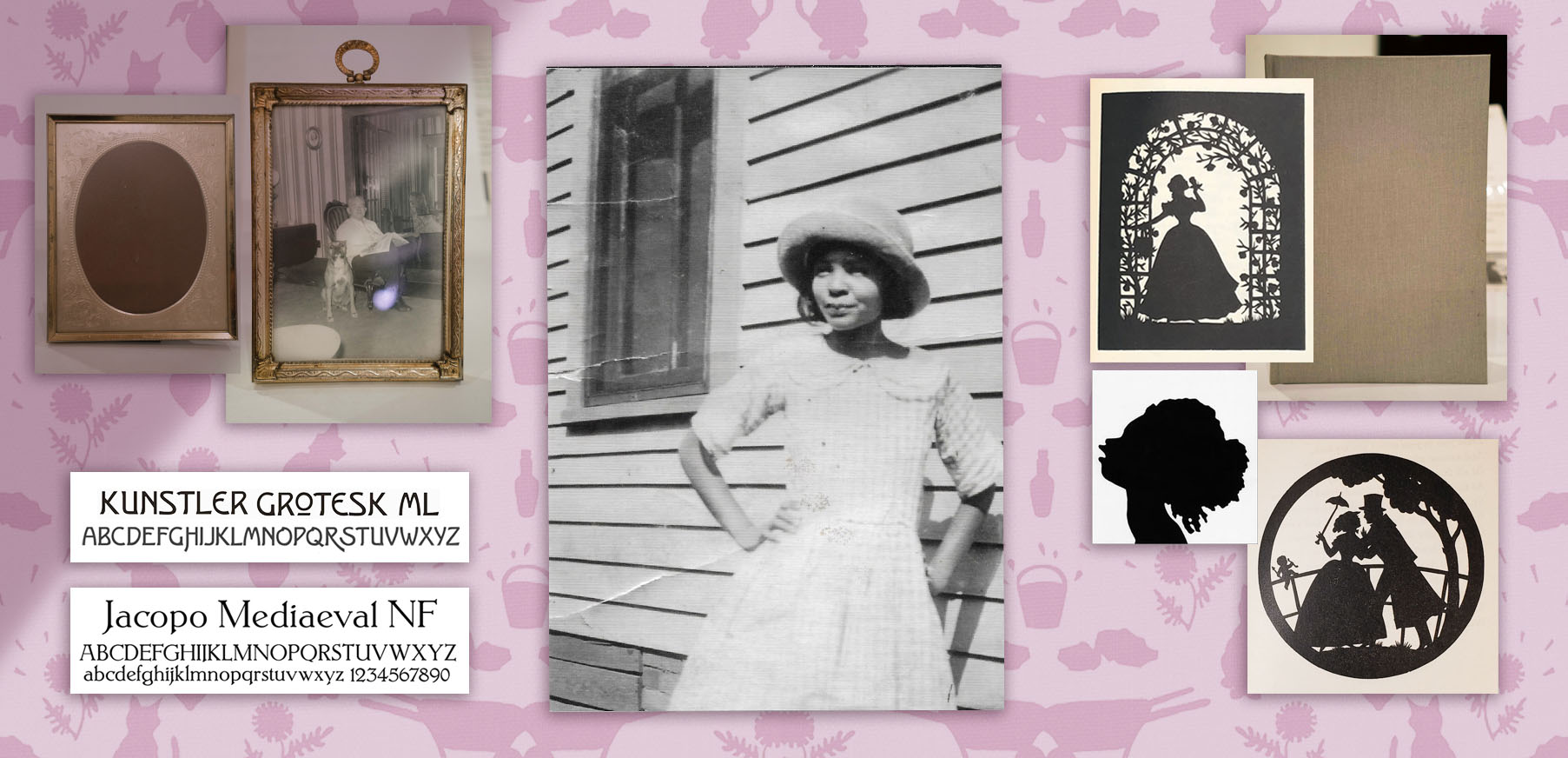 For the "Wilder Gone" cover design, I aimed to uphold the styling of the early 1930s while keeping the integrity of Depression-era Black Dallas.
Angela gave me the family photo of her Aunt Tee, who one of the character is loosely based on, to feature in the design. There are motifs and themes in the play which I included in the custom wallpaper. At one point, the main character mentions wanting pink walls in her soon-to-be-built home. There are strong references to cats, rocks, dirt, sweat, lemonade and water.
I used digital fonts that are based on turn-of-the-century typefaces for the title. I've always been enticed by the stunning cutout illustrations by Frederick A. Mayer in a 1930's publication of "Sonnets from the Portuguese" by poet Elizabeth Barrett Browning (a book inherited from my mother), and more recently, the beautifully provocative silhouetted depictions of African Americans in the visual art of Kara Walker. Photographs of my collected vintage frames and book textures give added details to honor the time and place of Angela Hanks' "Wilder Gone."