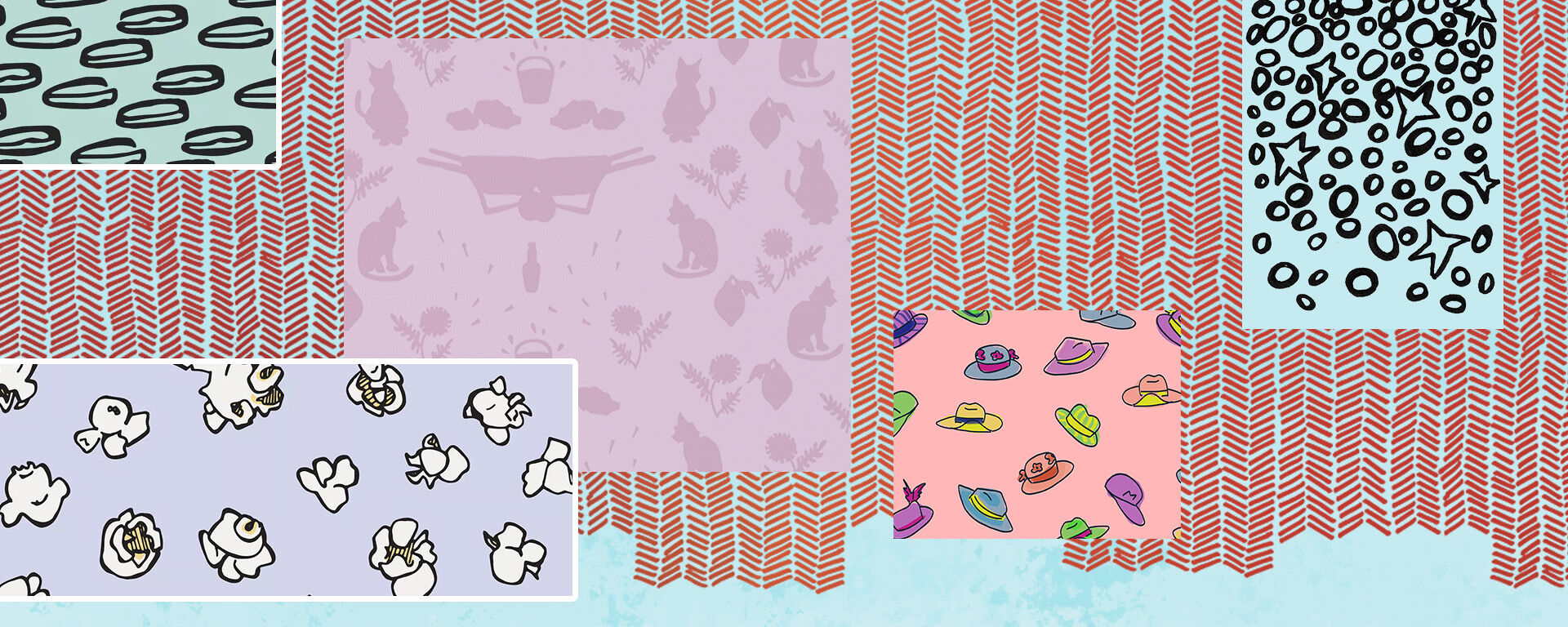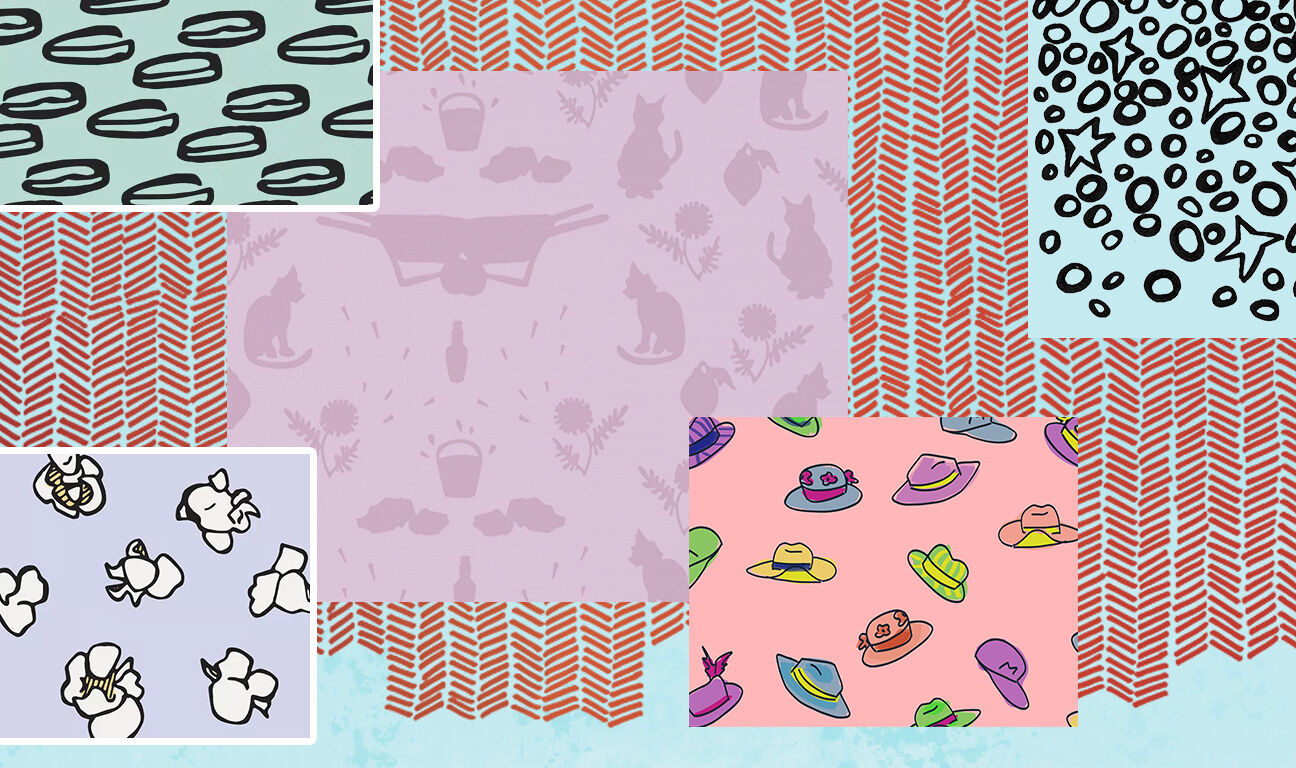 Pattern & Surface Design
Illustrations & Graphics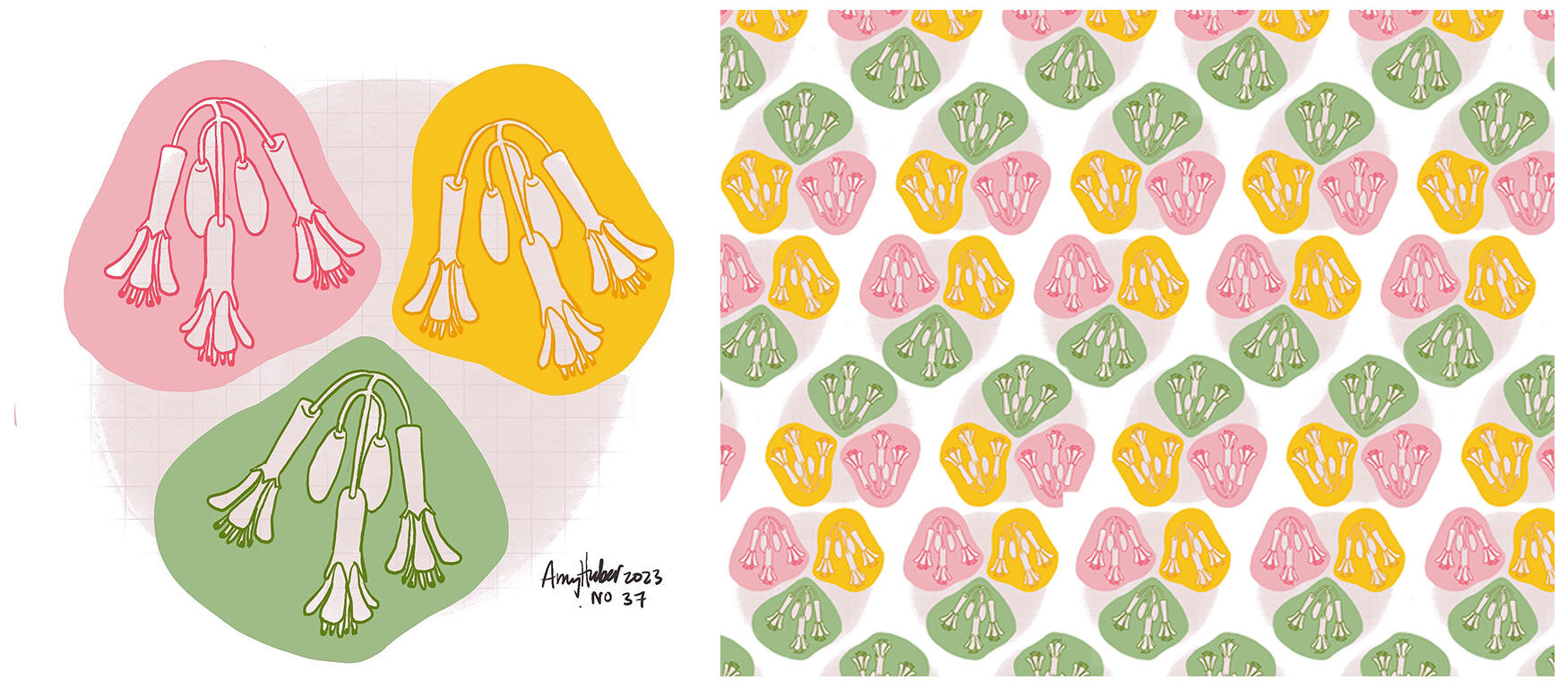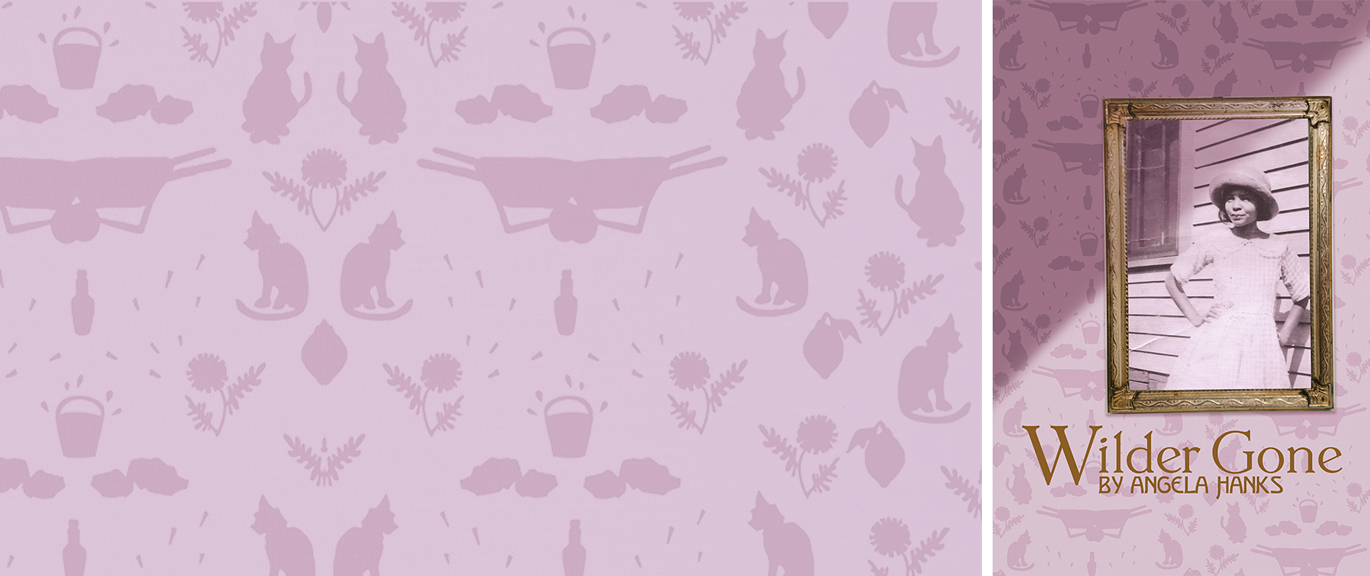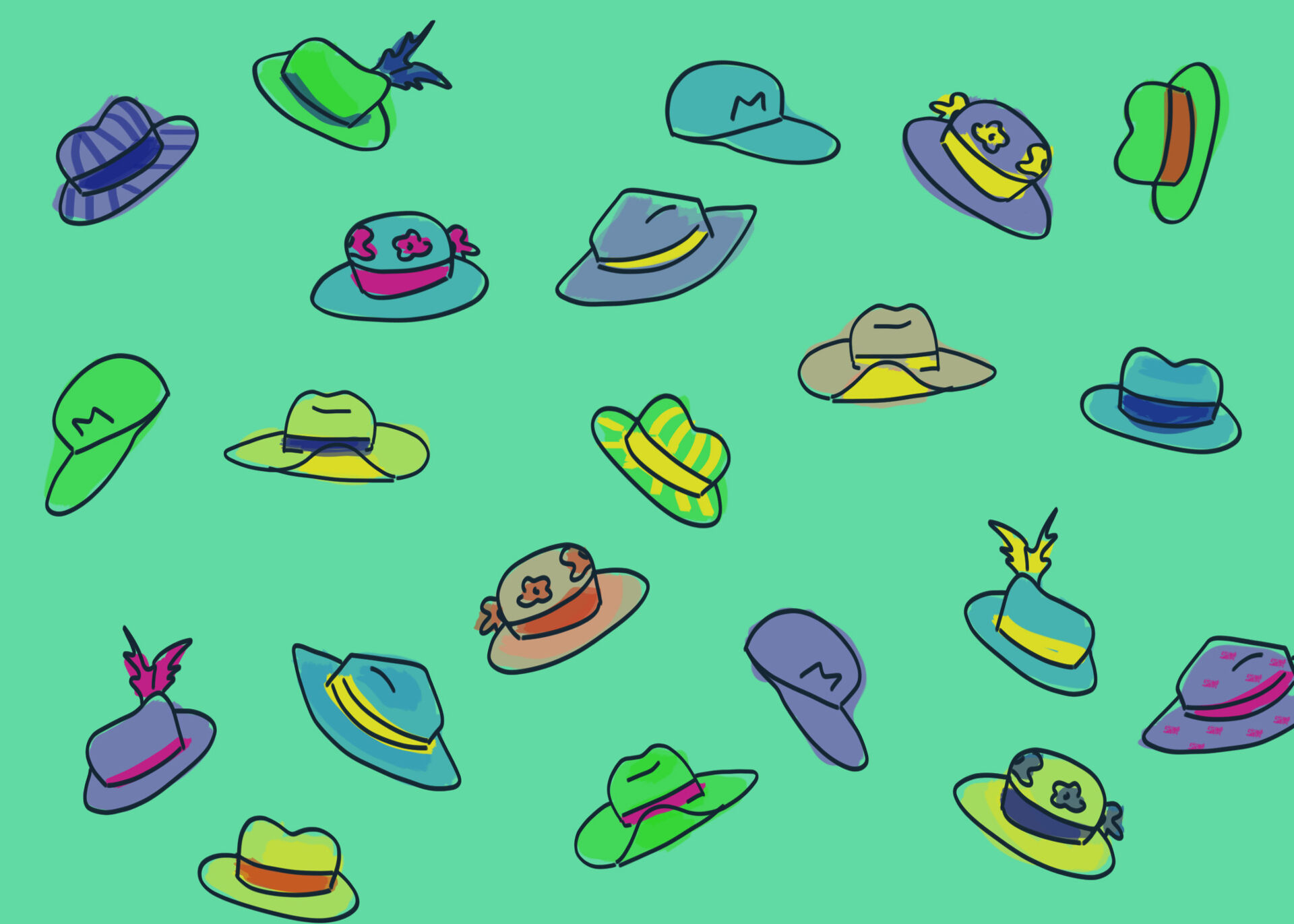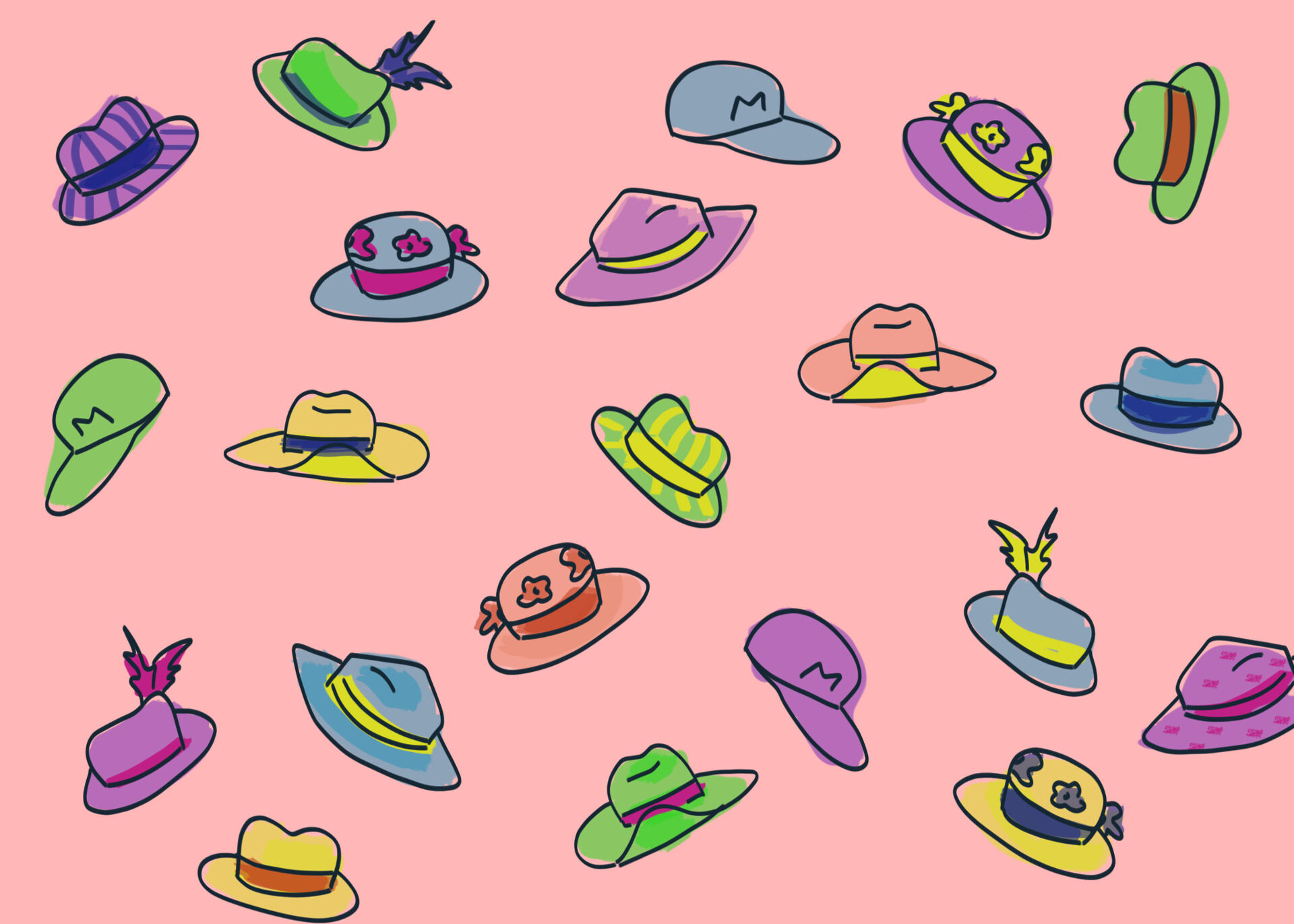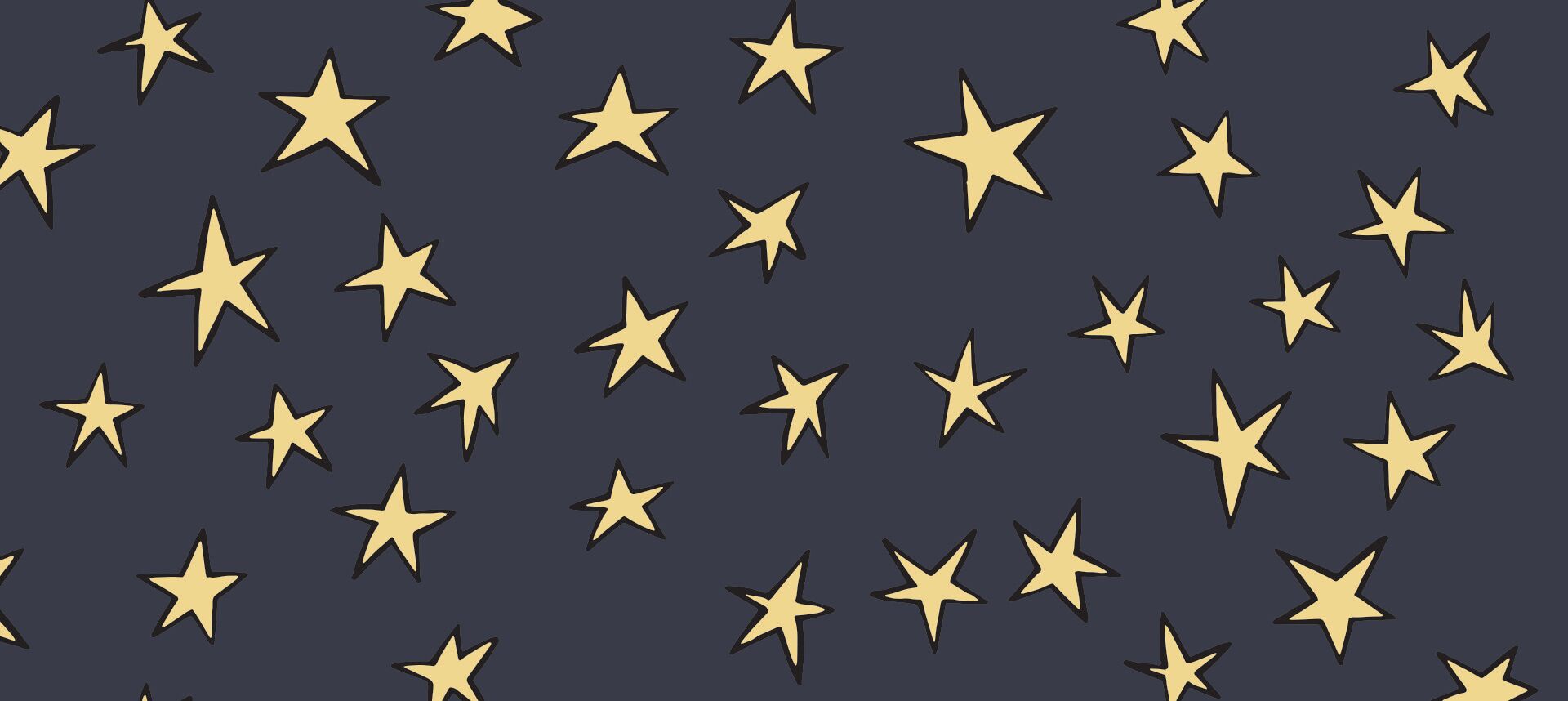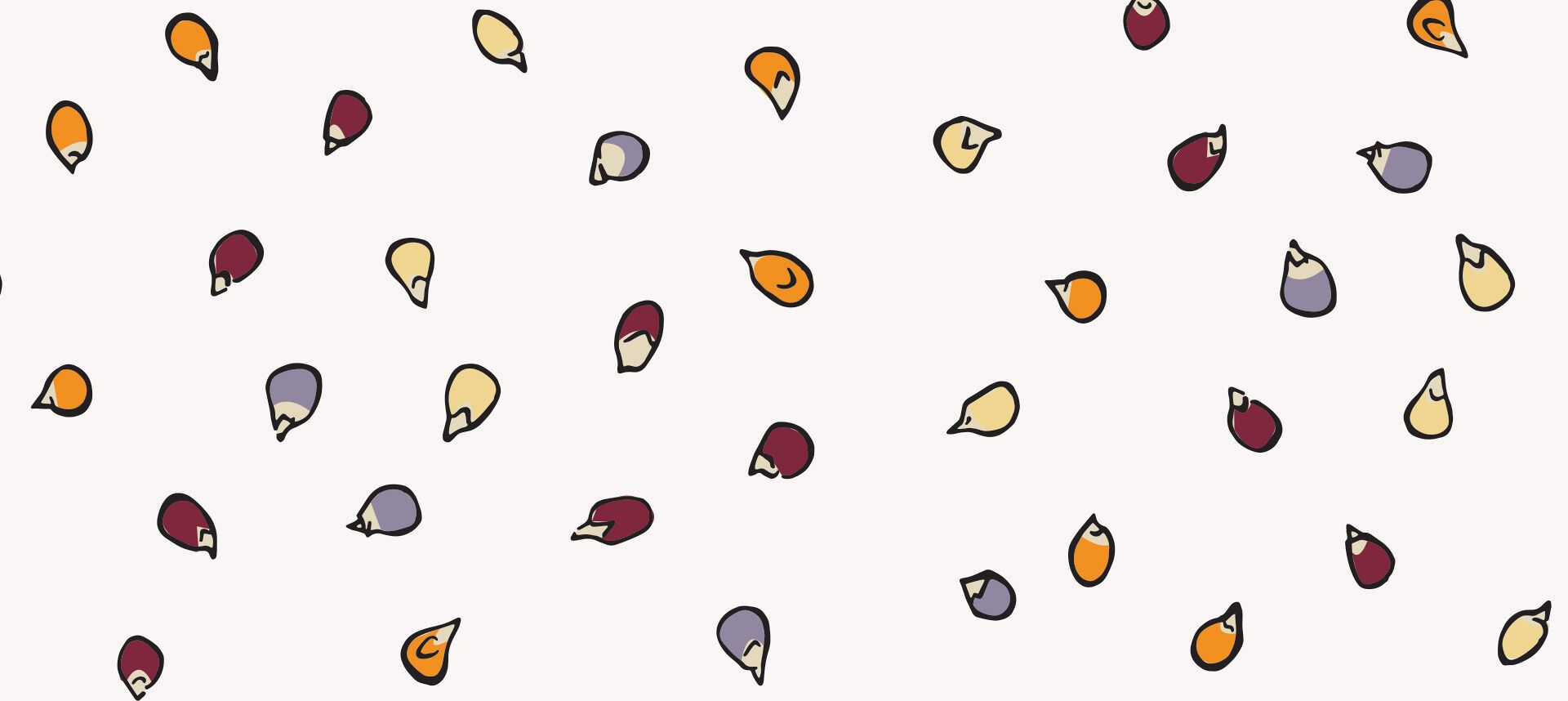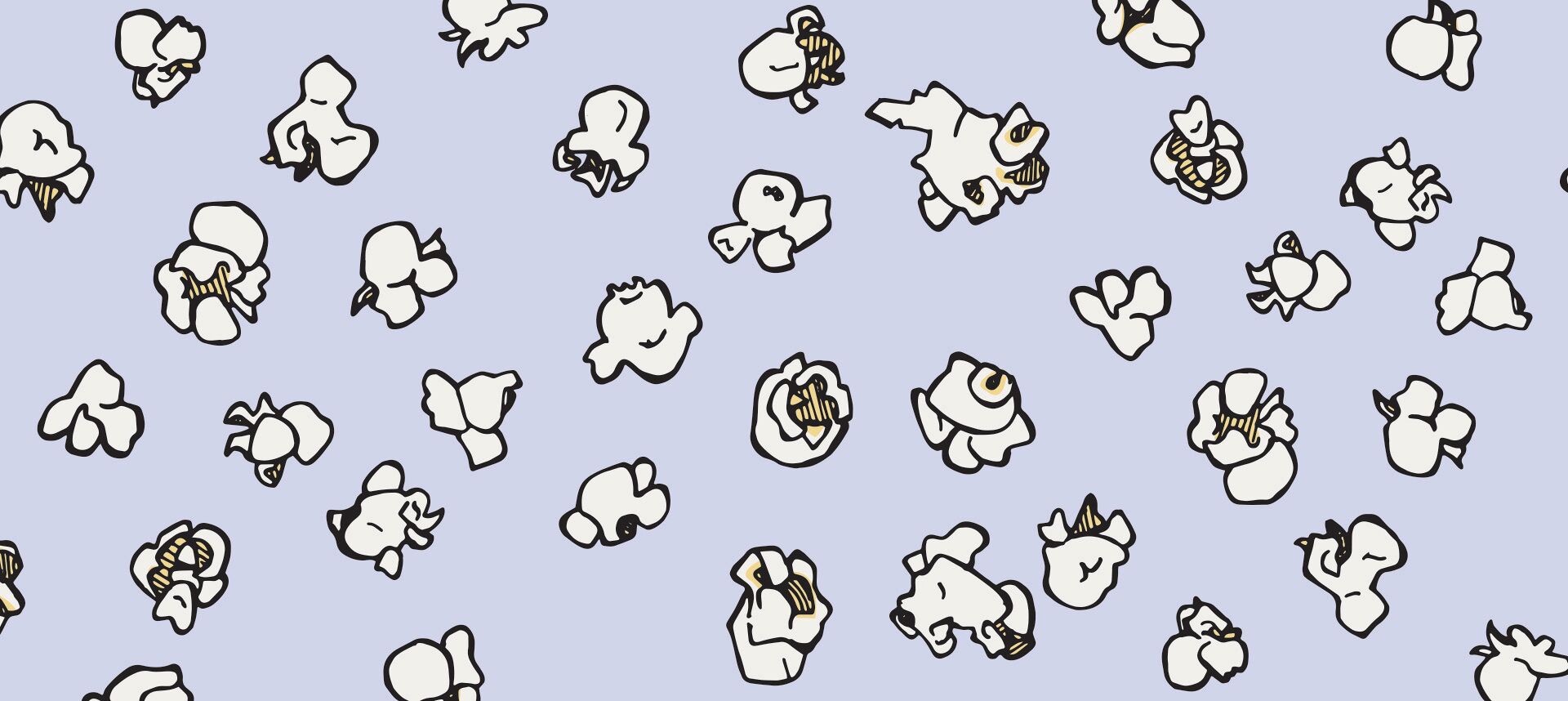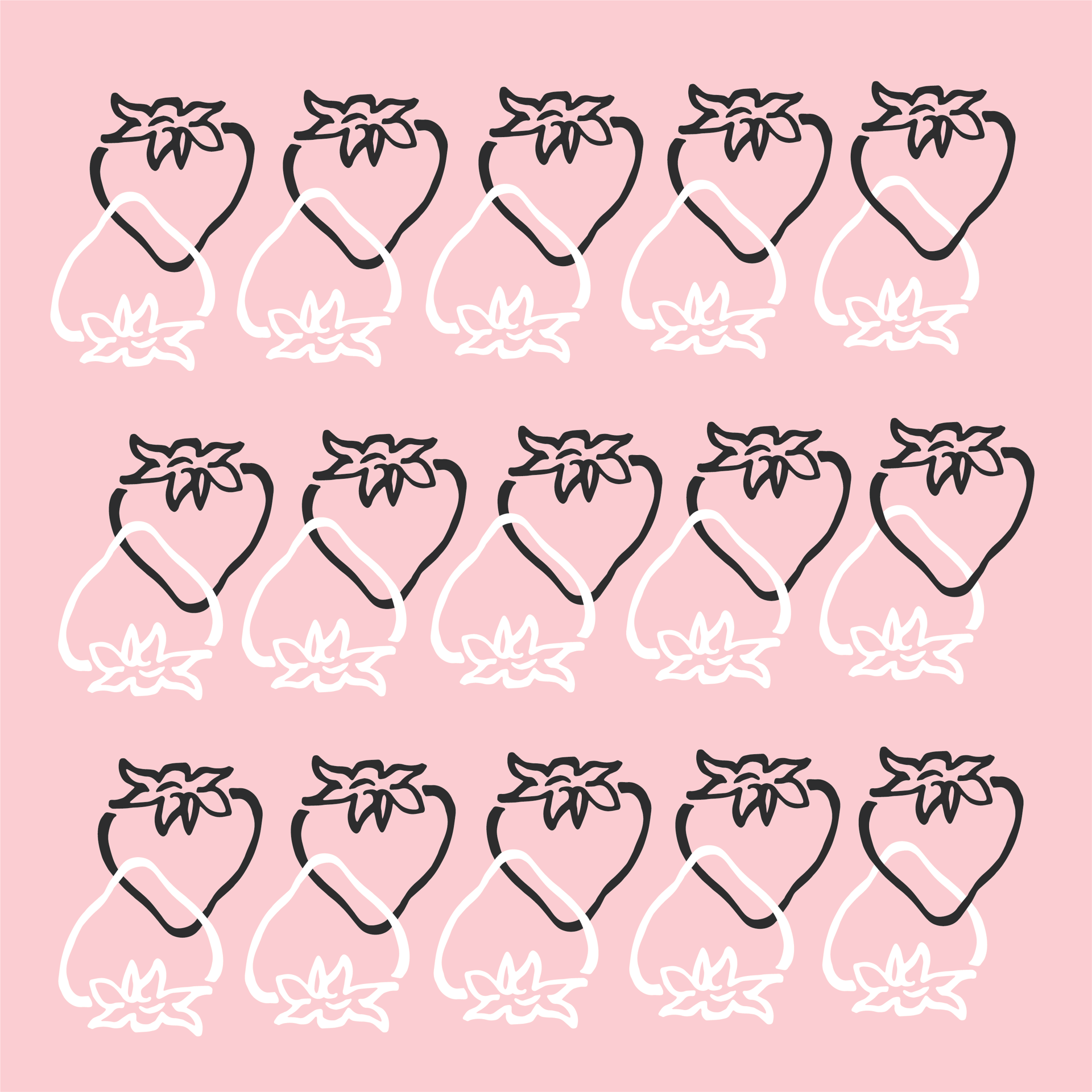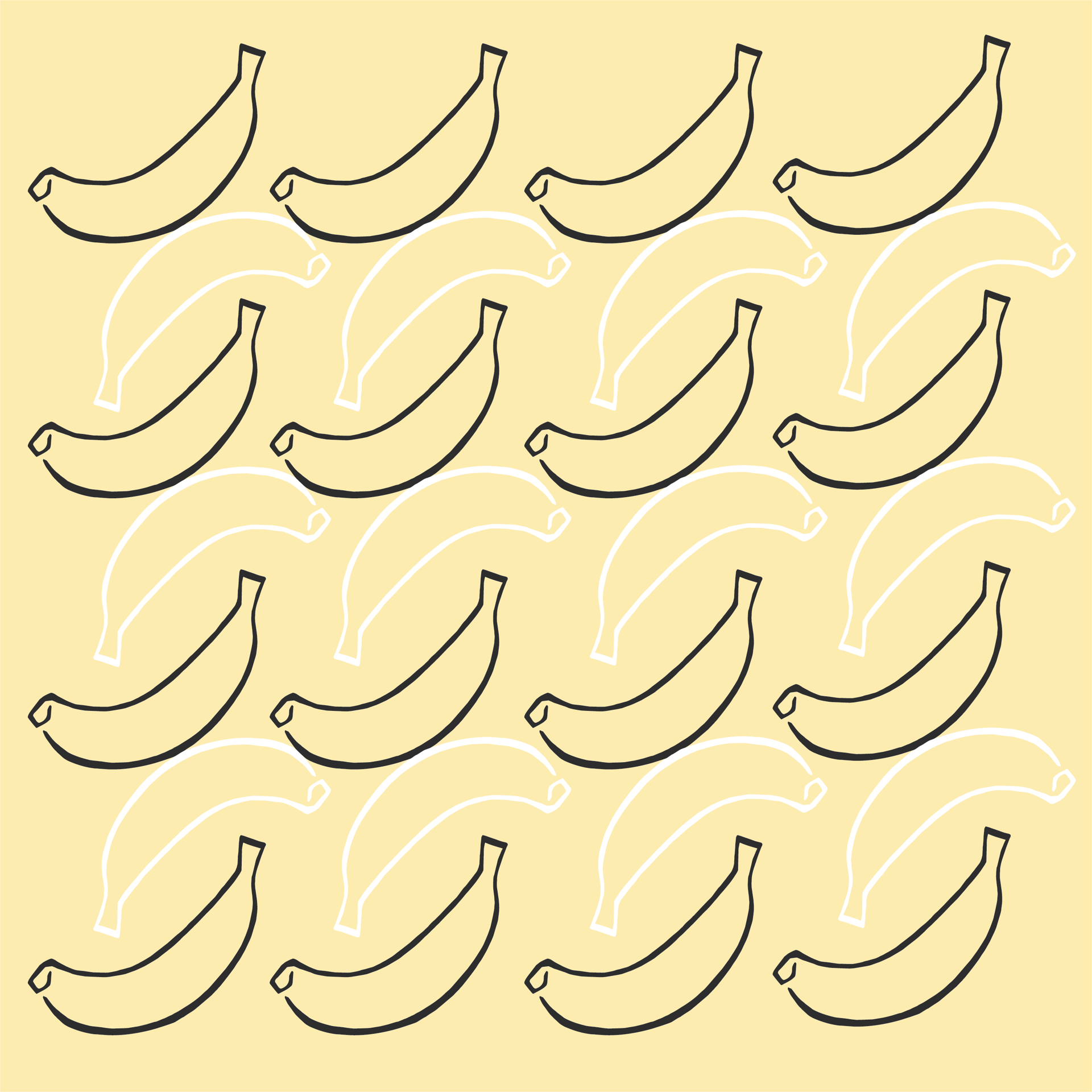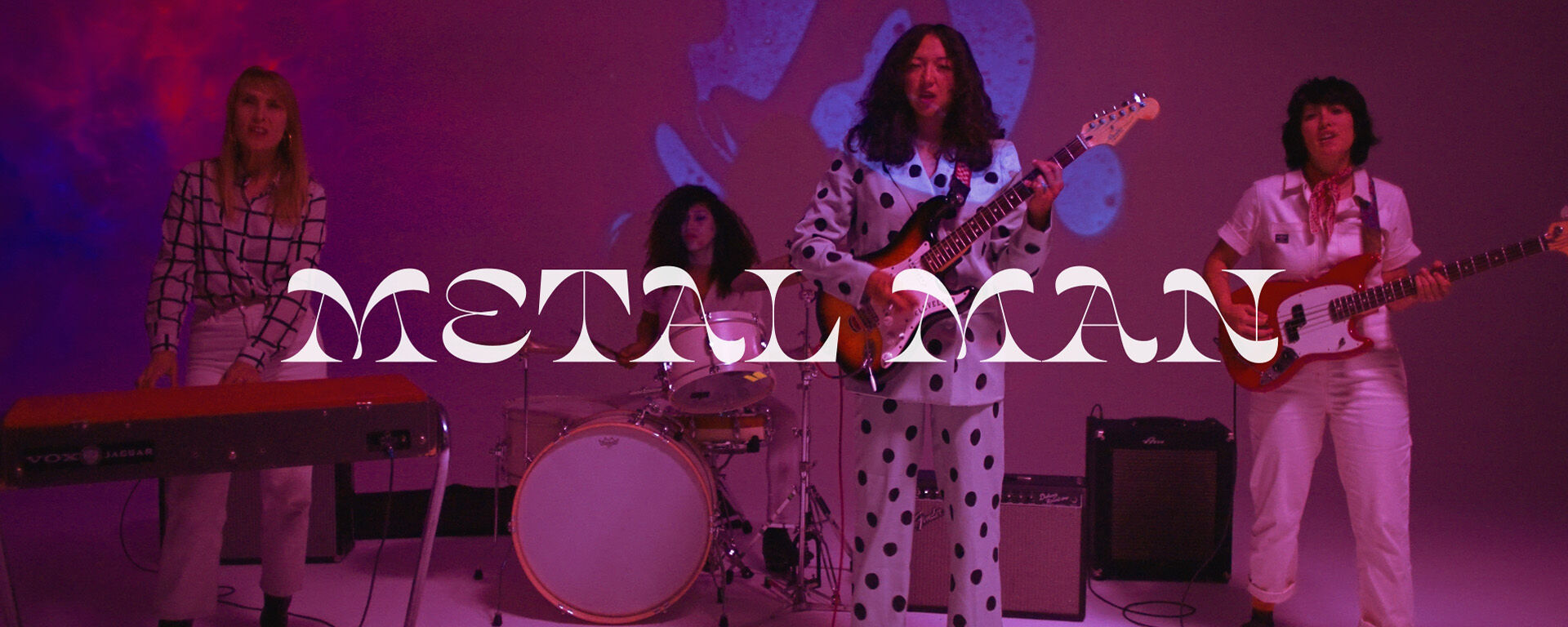 Metal Man
La Luz Music Video Visuals
In 2021 I was honored to be asked by director Hamilton Boyce to create psychedelic visuals for the West Coast all-women, all-amazing, surf rock inspired, band La Luz's upcoming music video "Metal Man" (a single off of the self-tilted album La Luz). Hamilton and I worked together researching the underground world of liquid light shows. While nodding to the 60's history of the art media, I also wanted to keep the colors vibrant and ambiance current to support the song's timeless energy.
"Metal Man" by La Luz
Director/Cinematographer: Hamilton Boyce
Video Producer: Danny Hahn
Art Director: Amy M Huber
Production Assistant: DLB
Disciplines:

Art Director, Music Video, Liquid Light Show, Digital Design

Client:

La Luz

Press:

Website: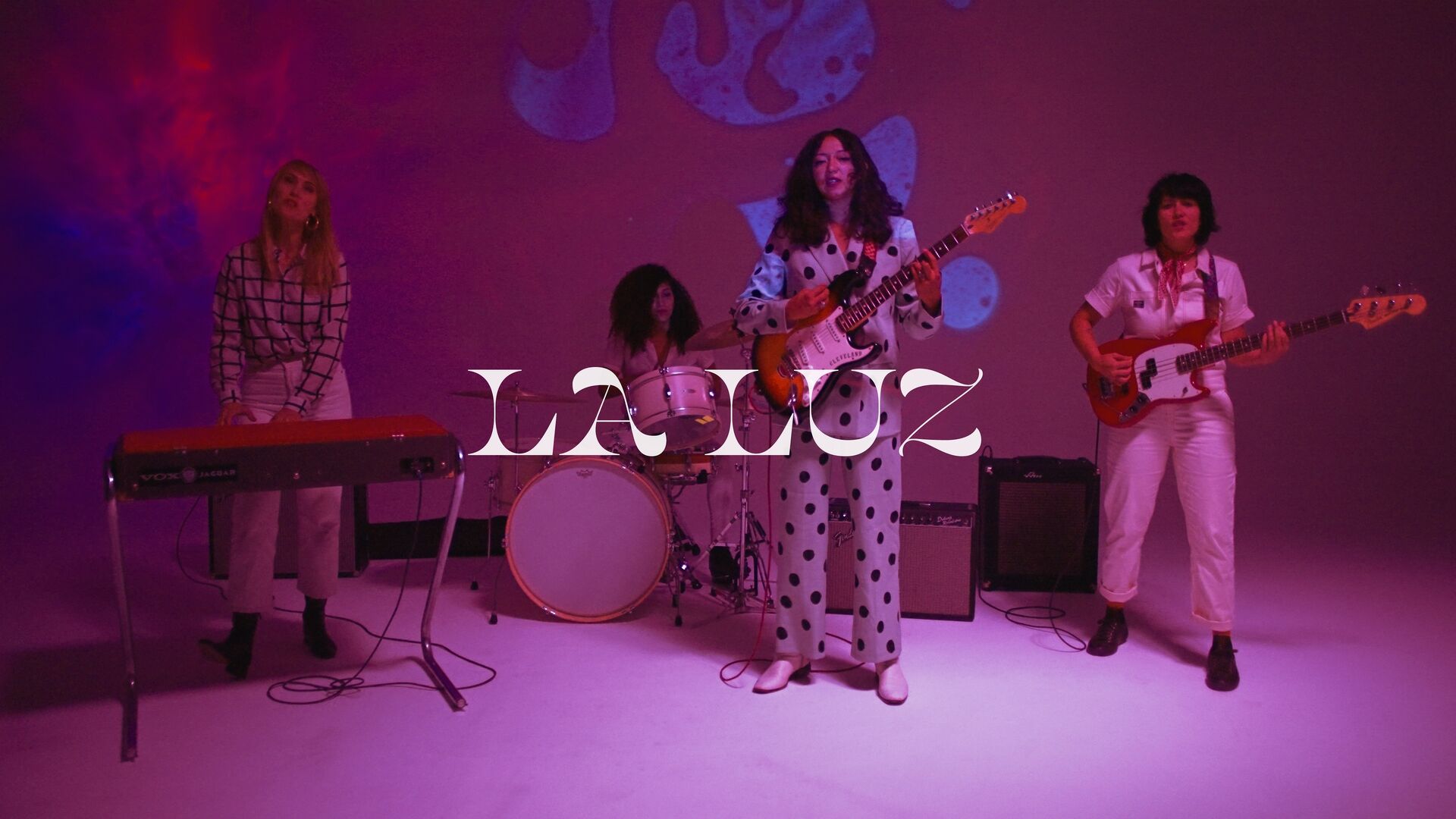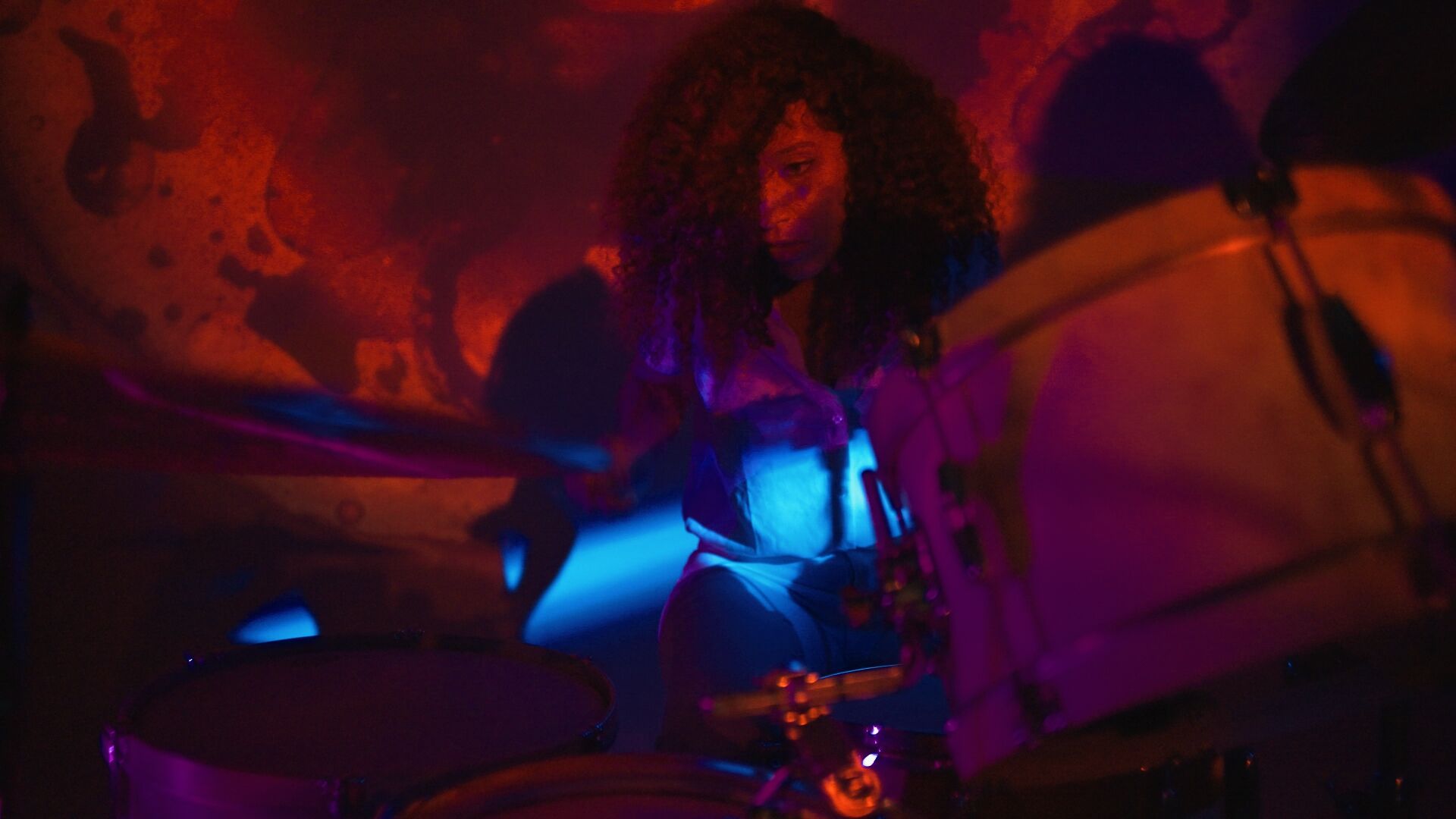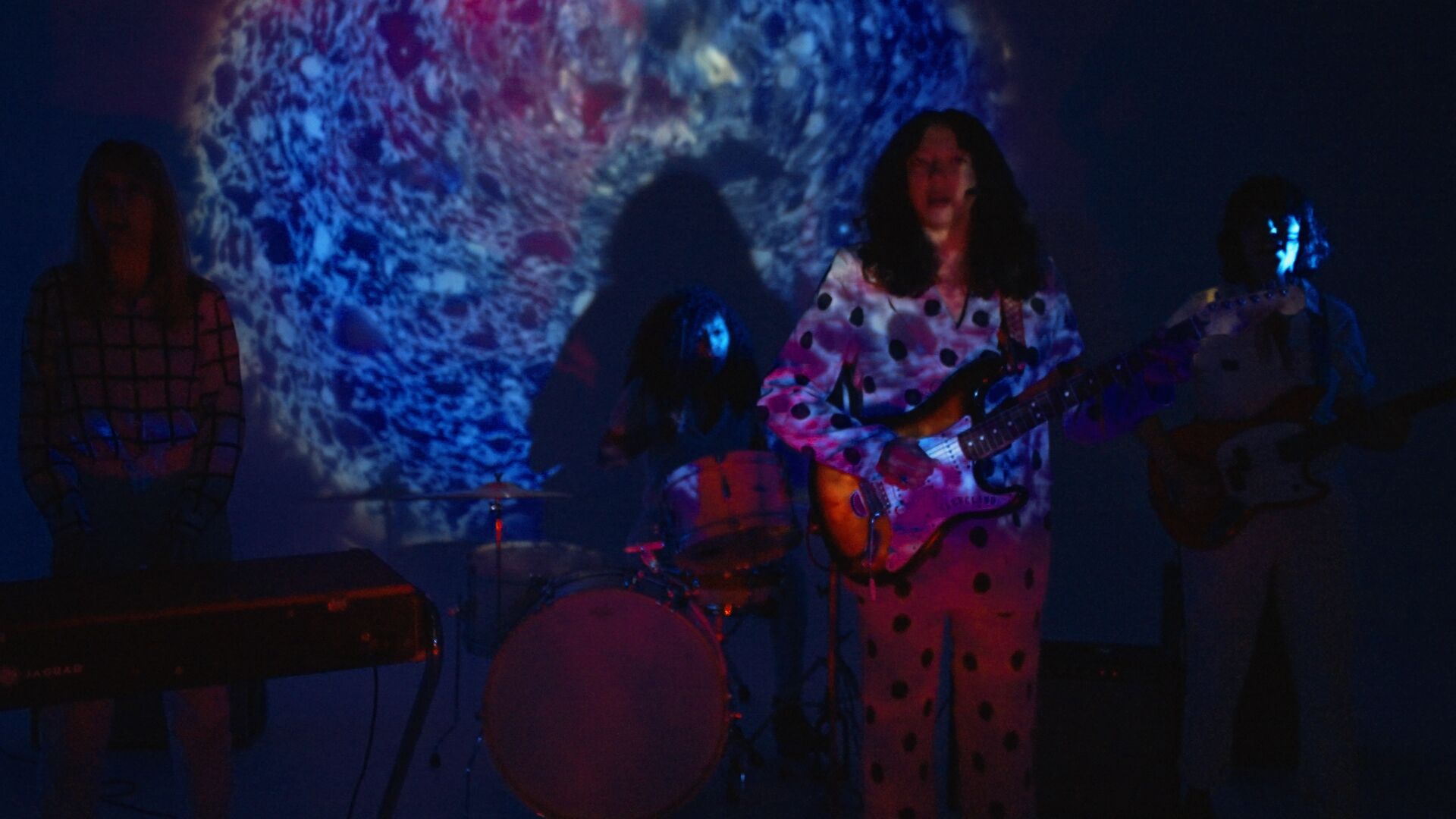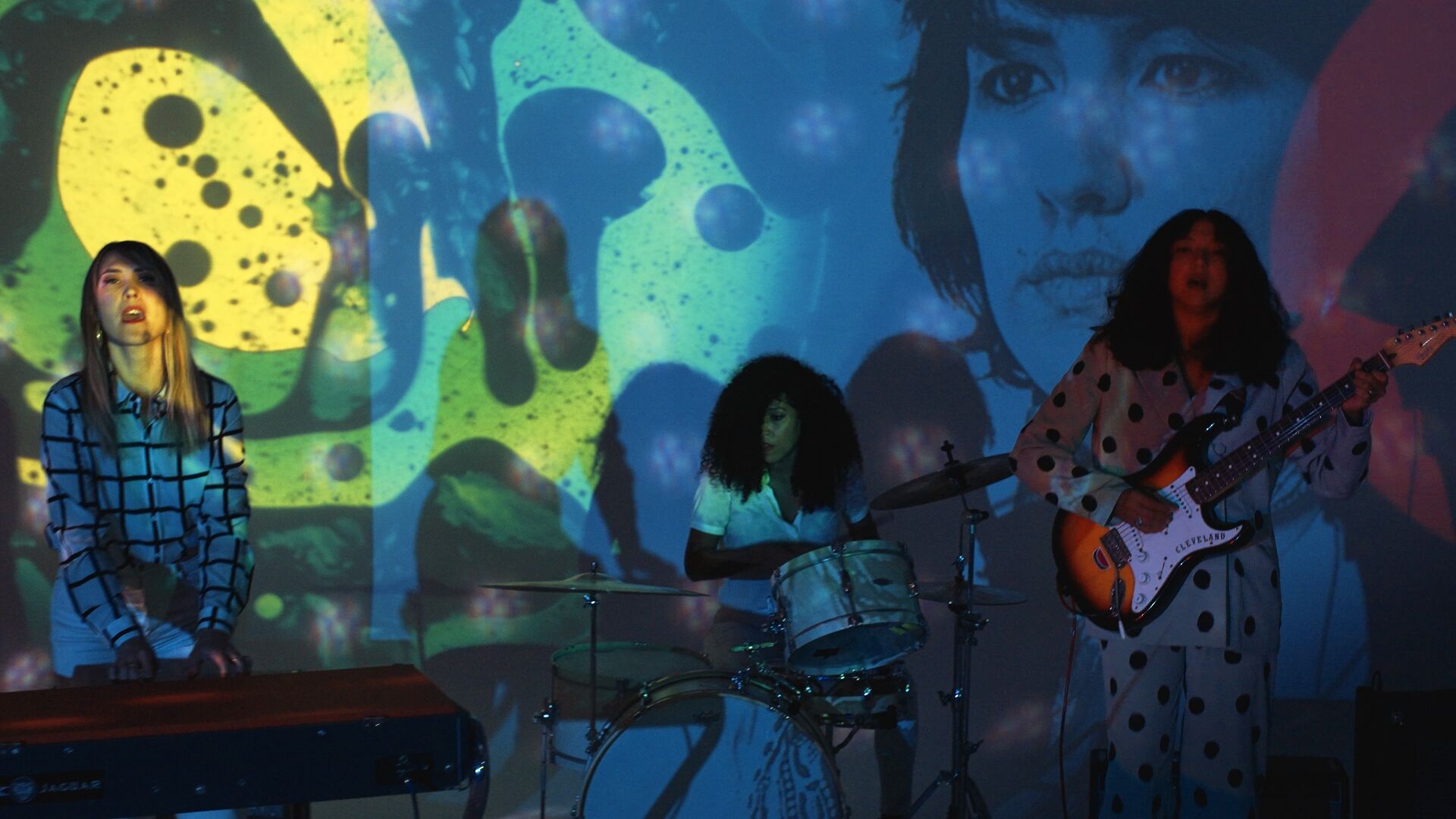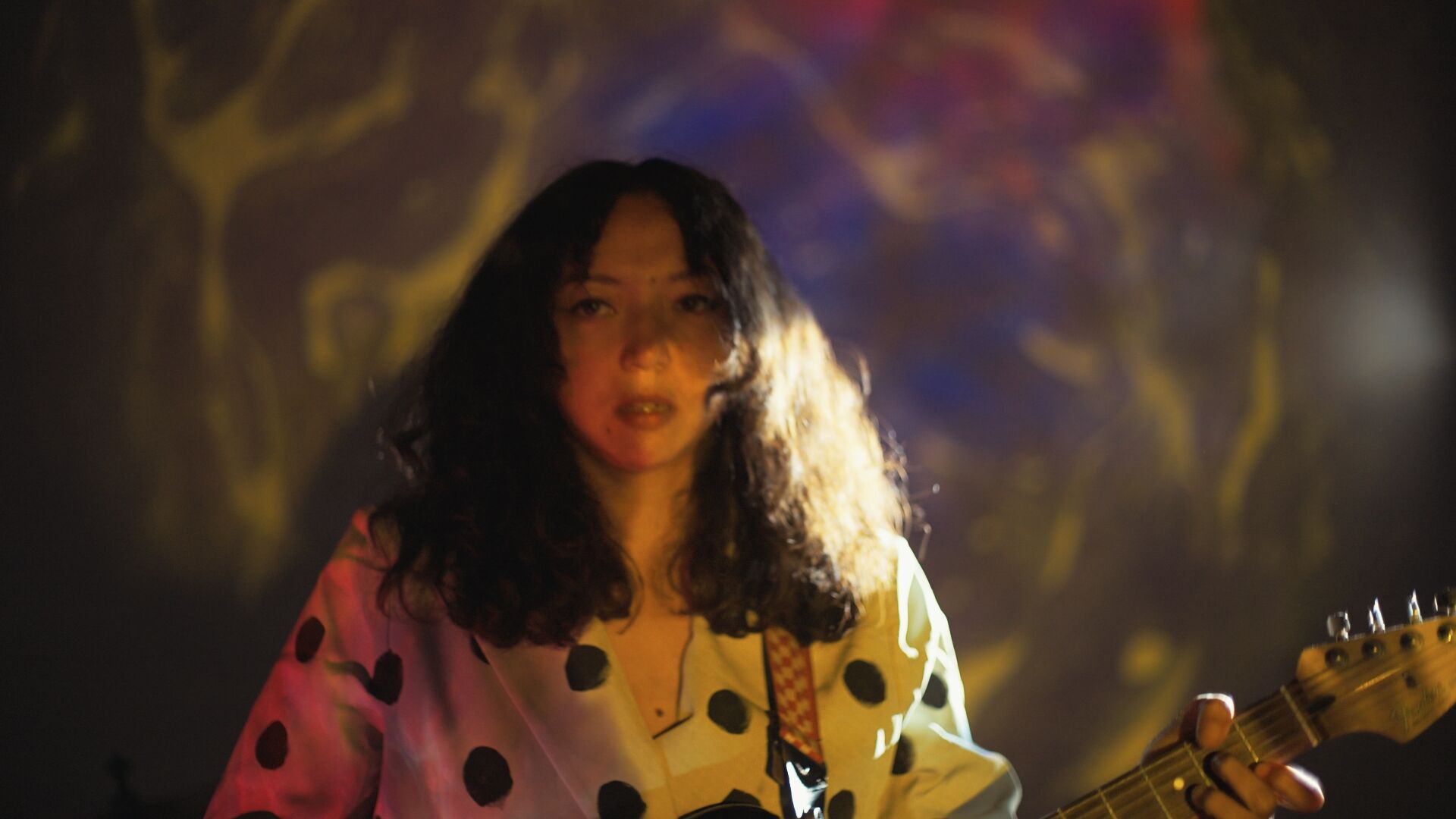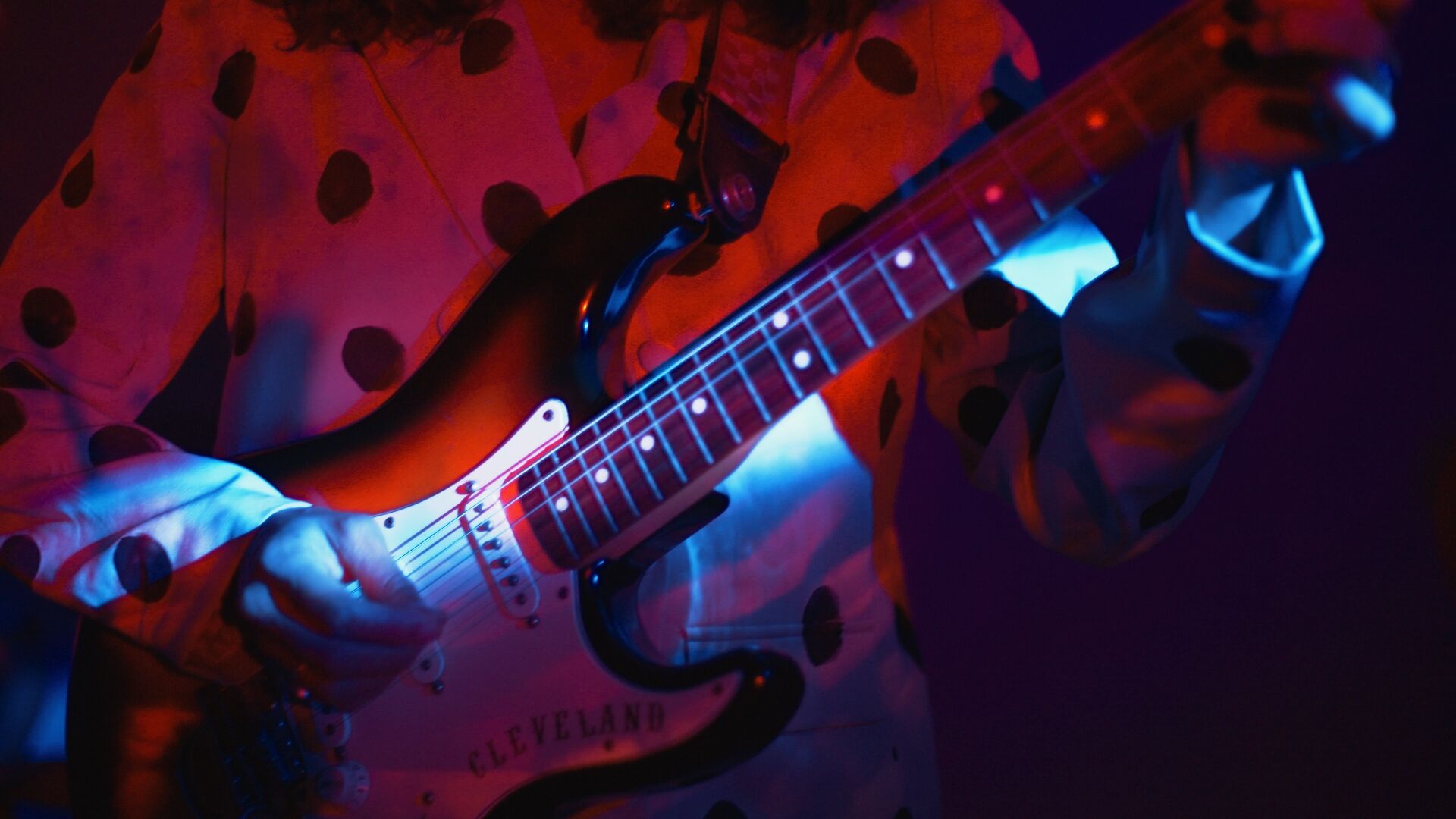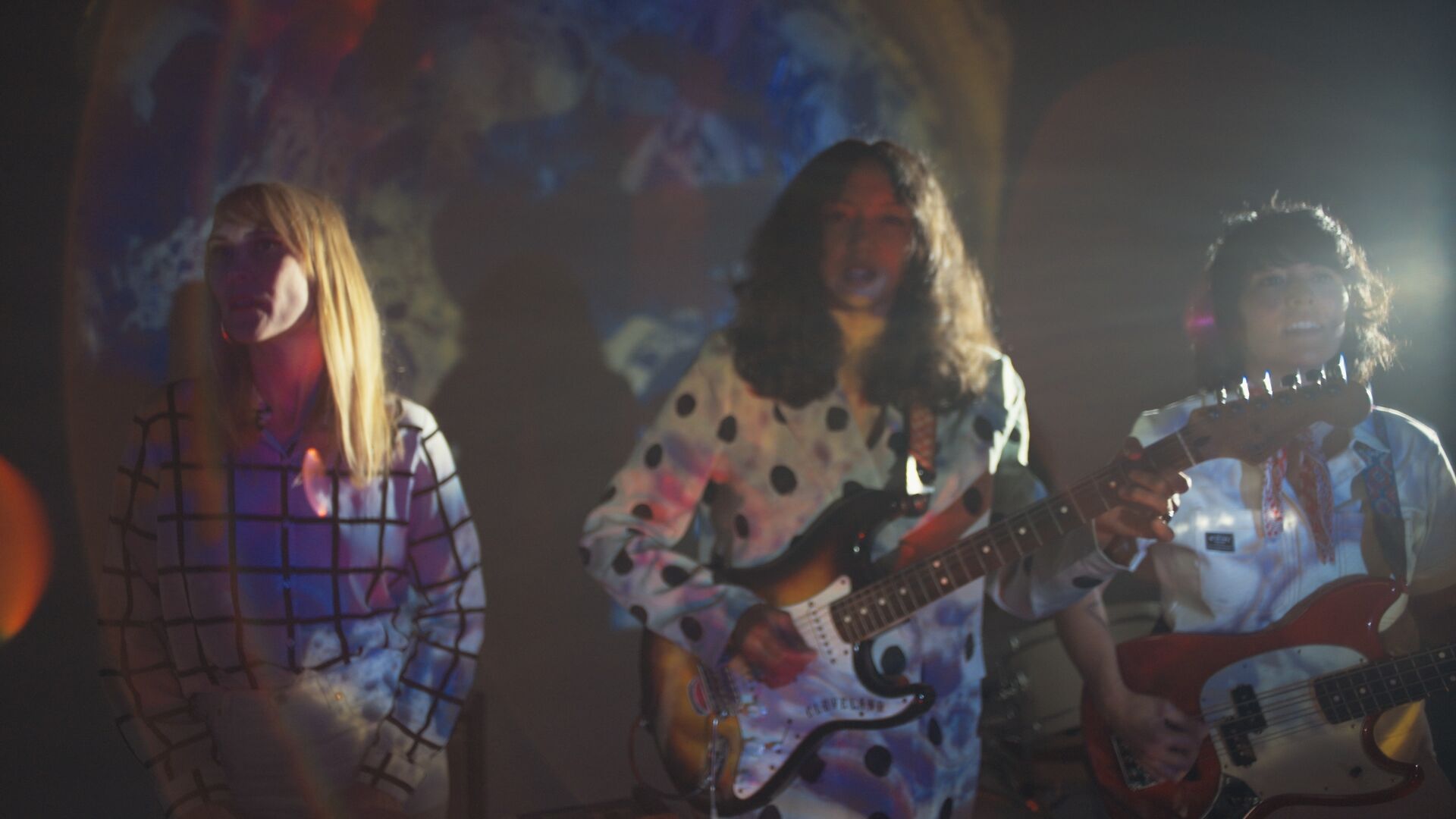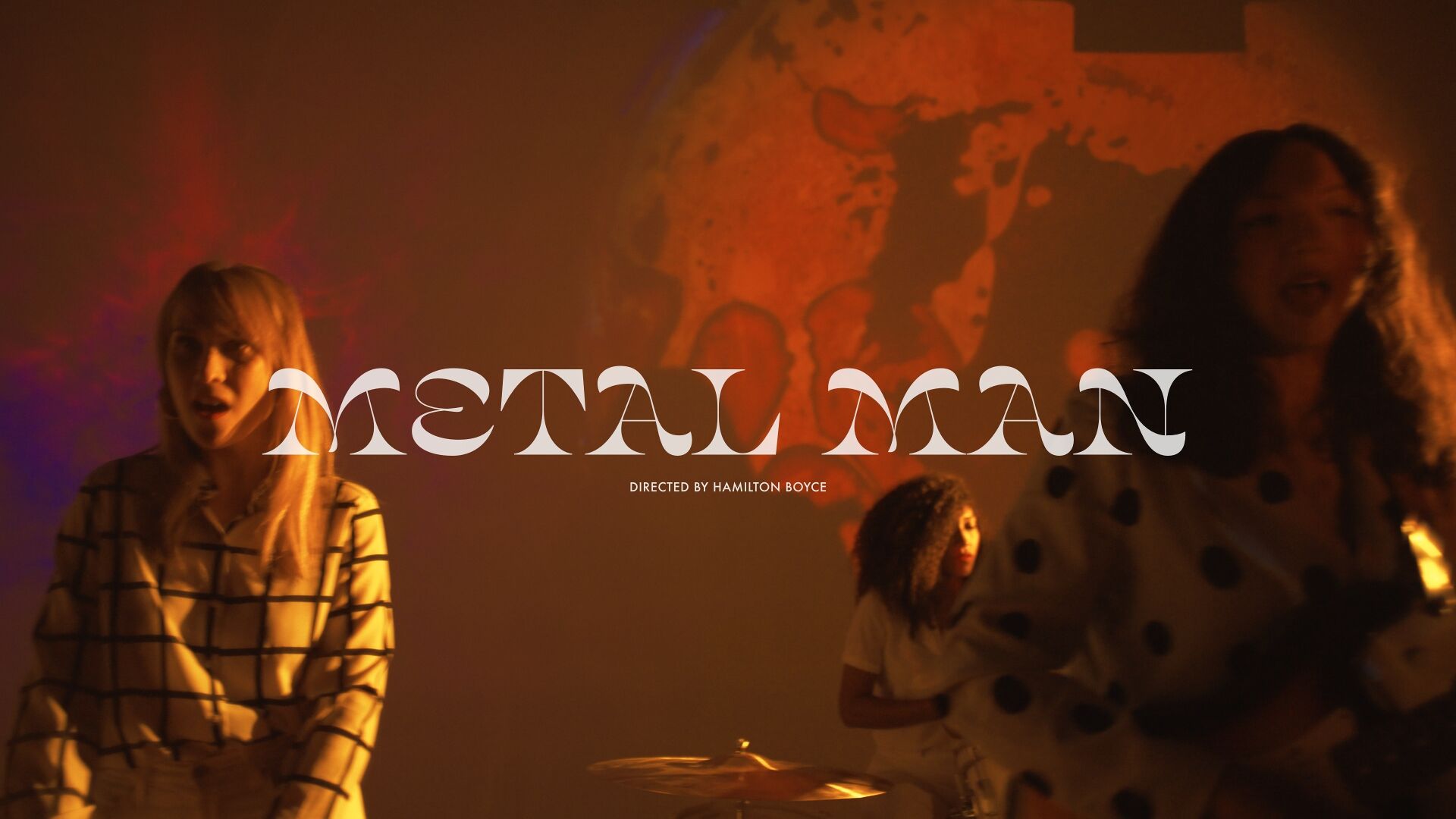 Miri's at Golden Gardens
Branding and Design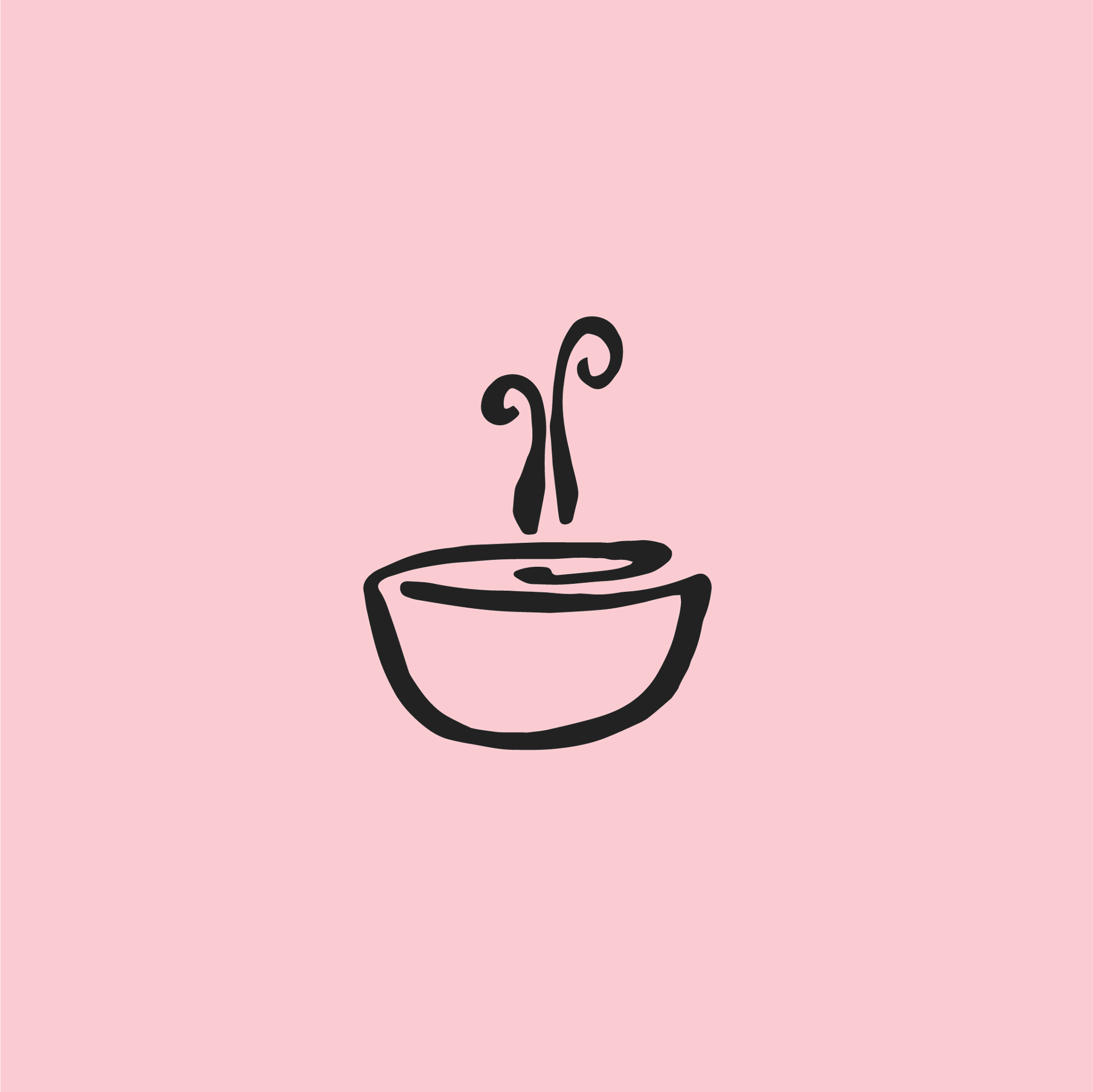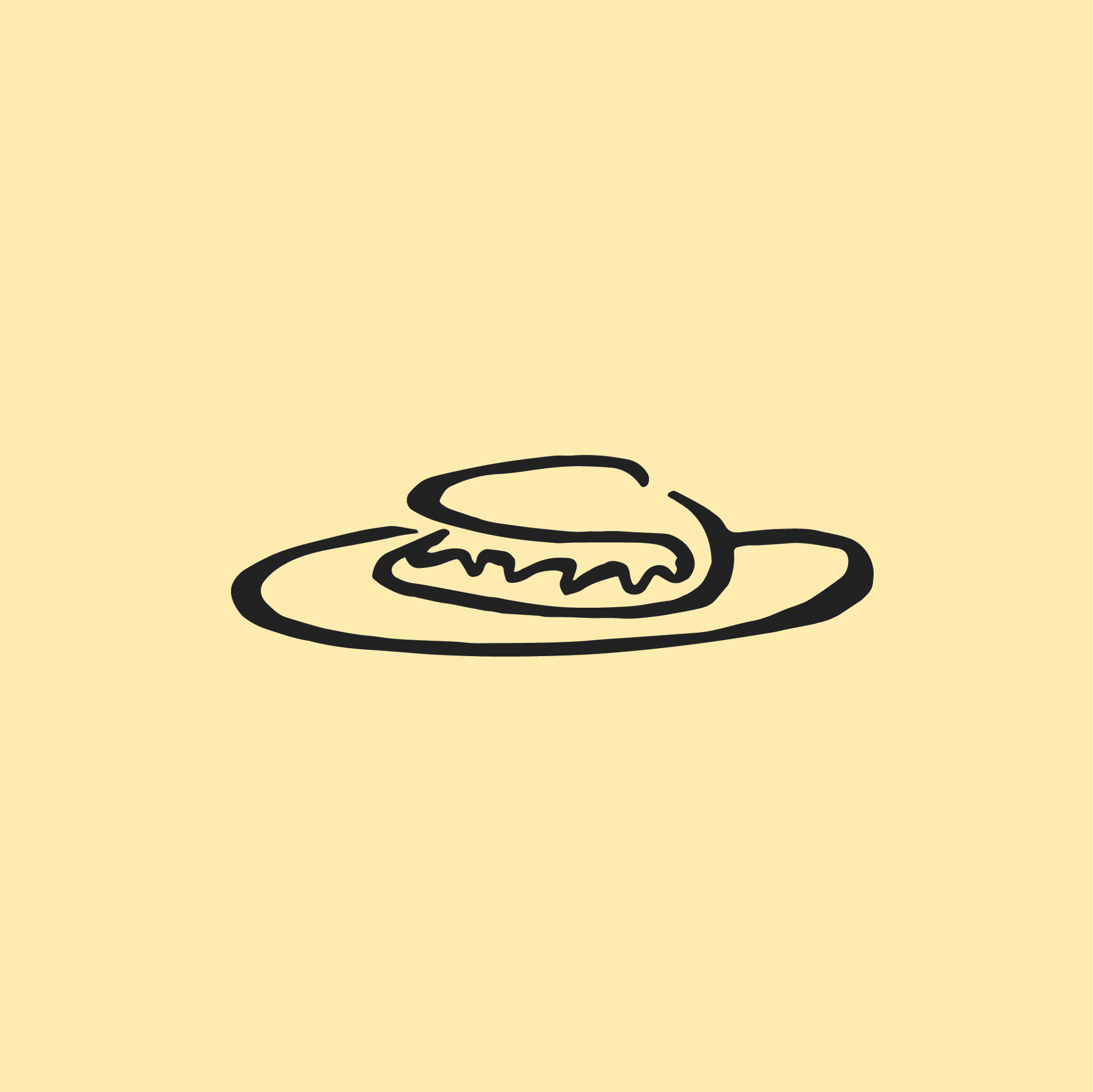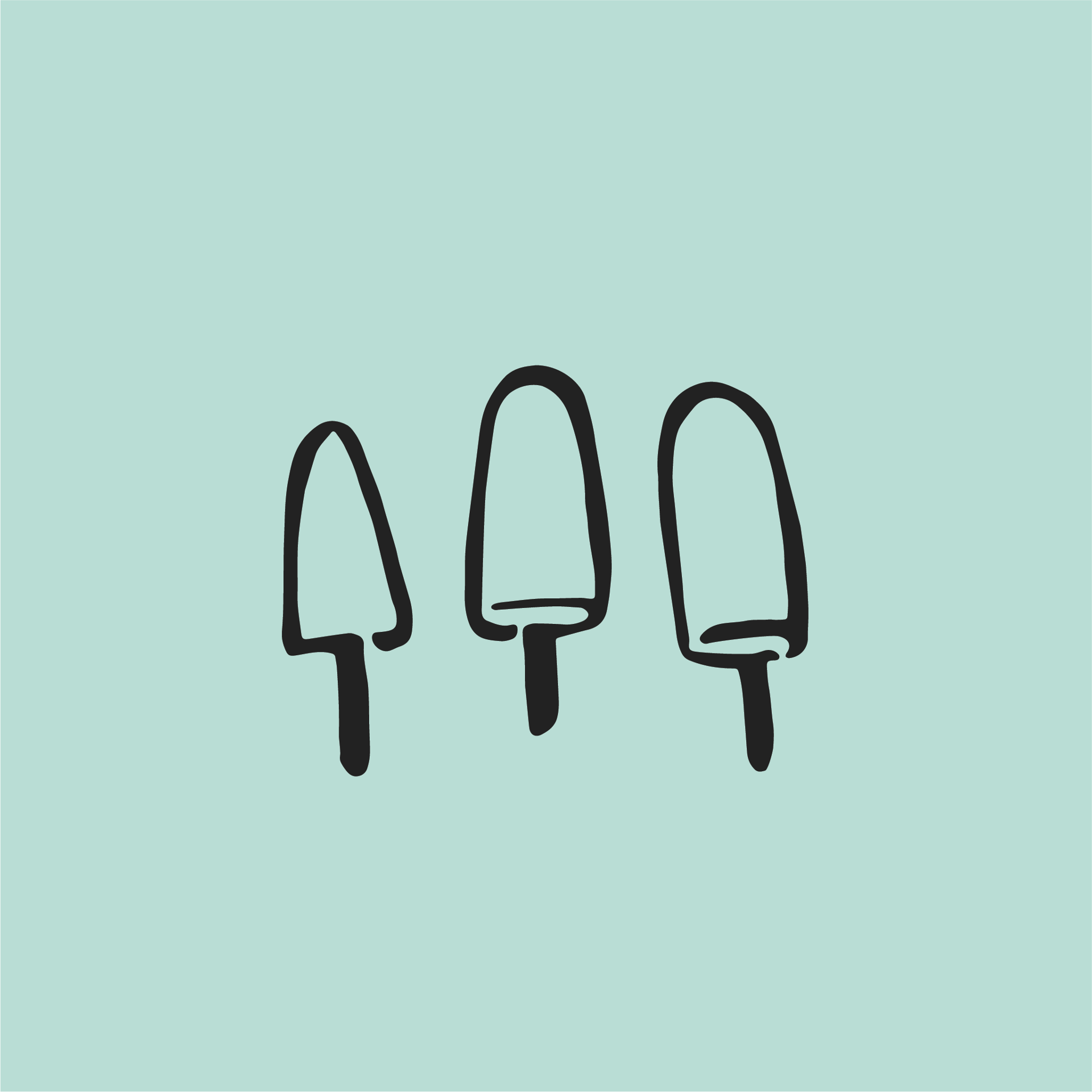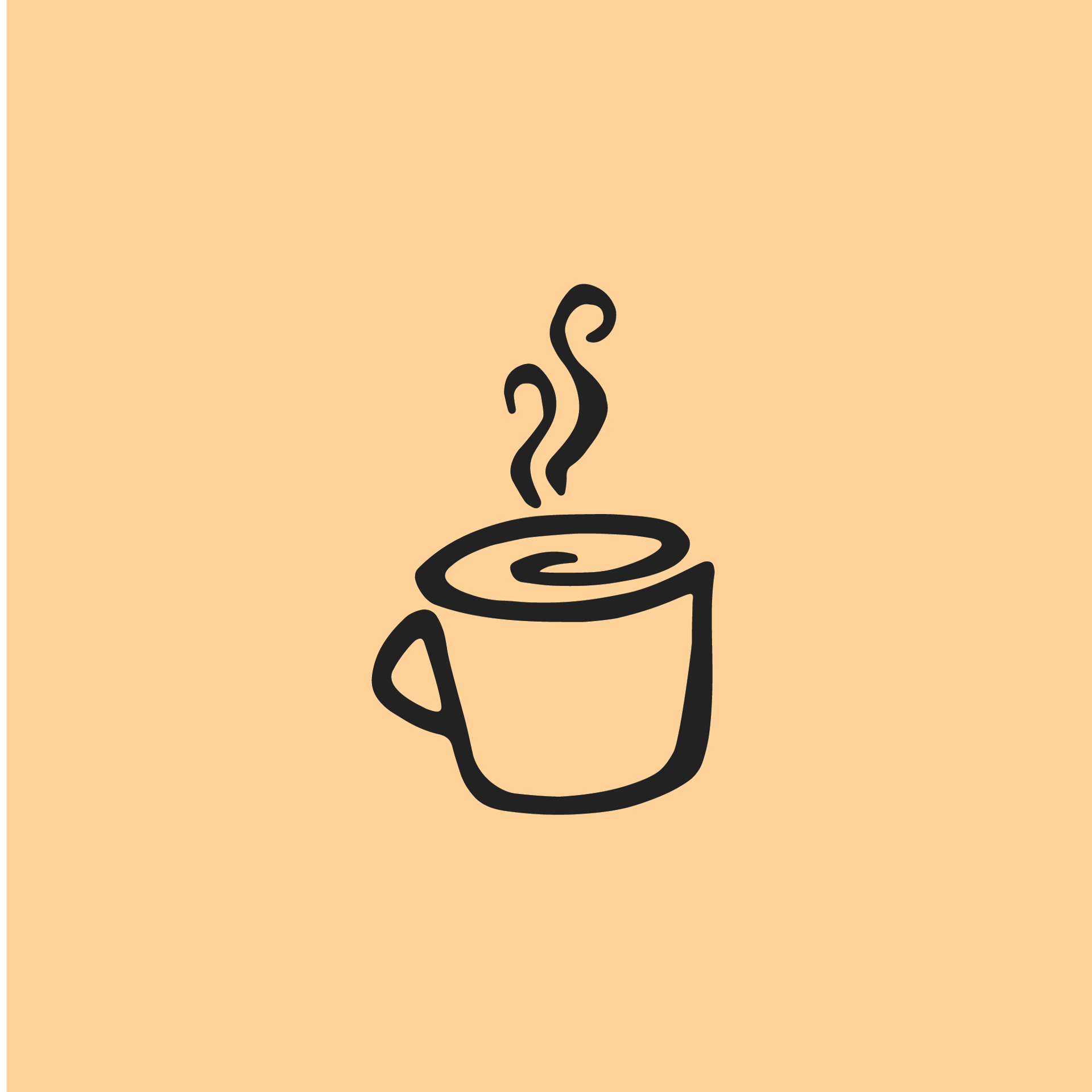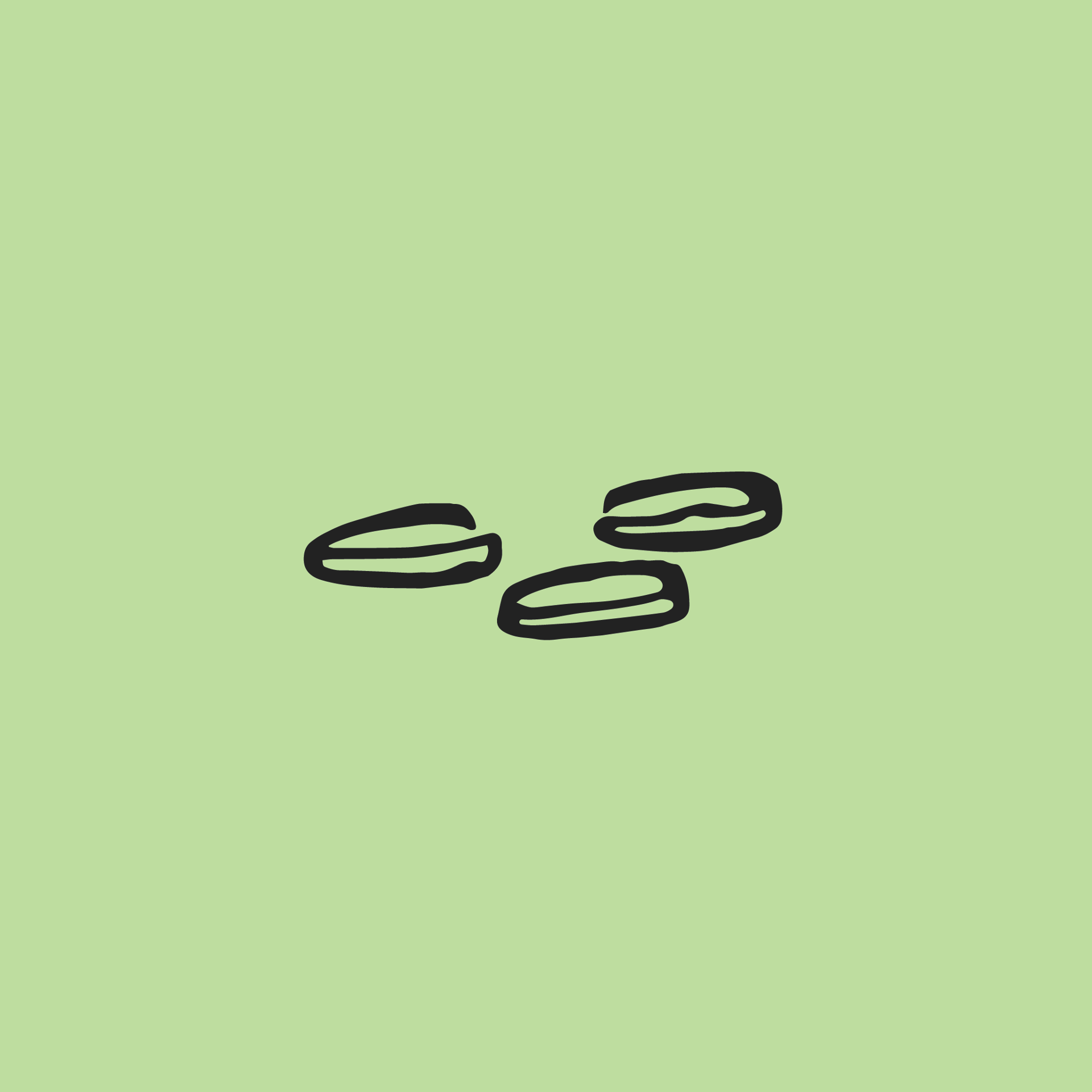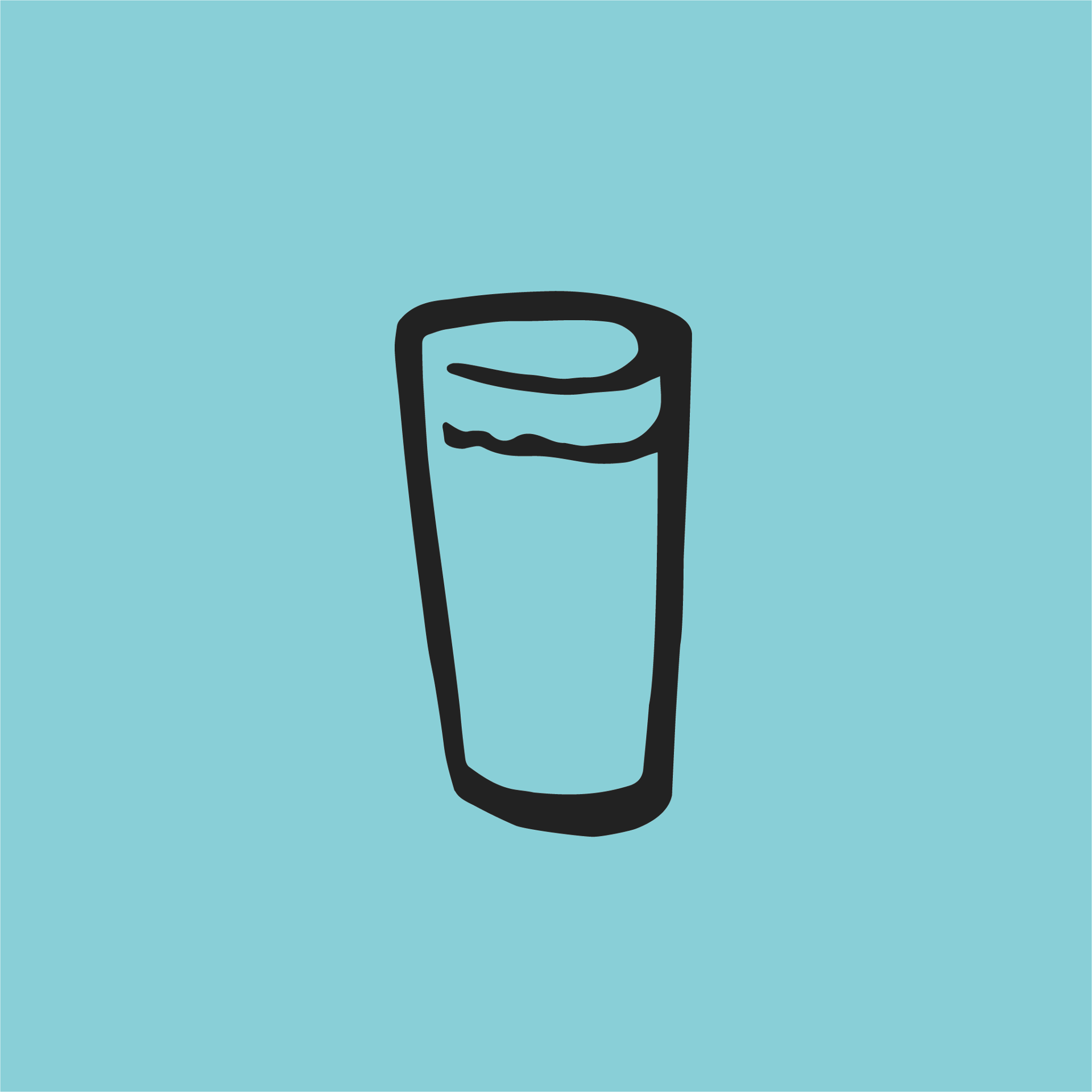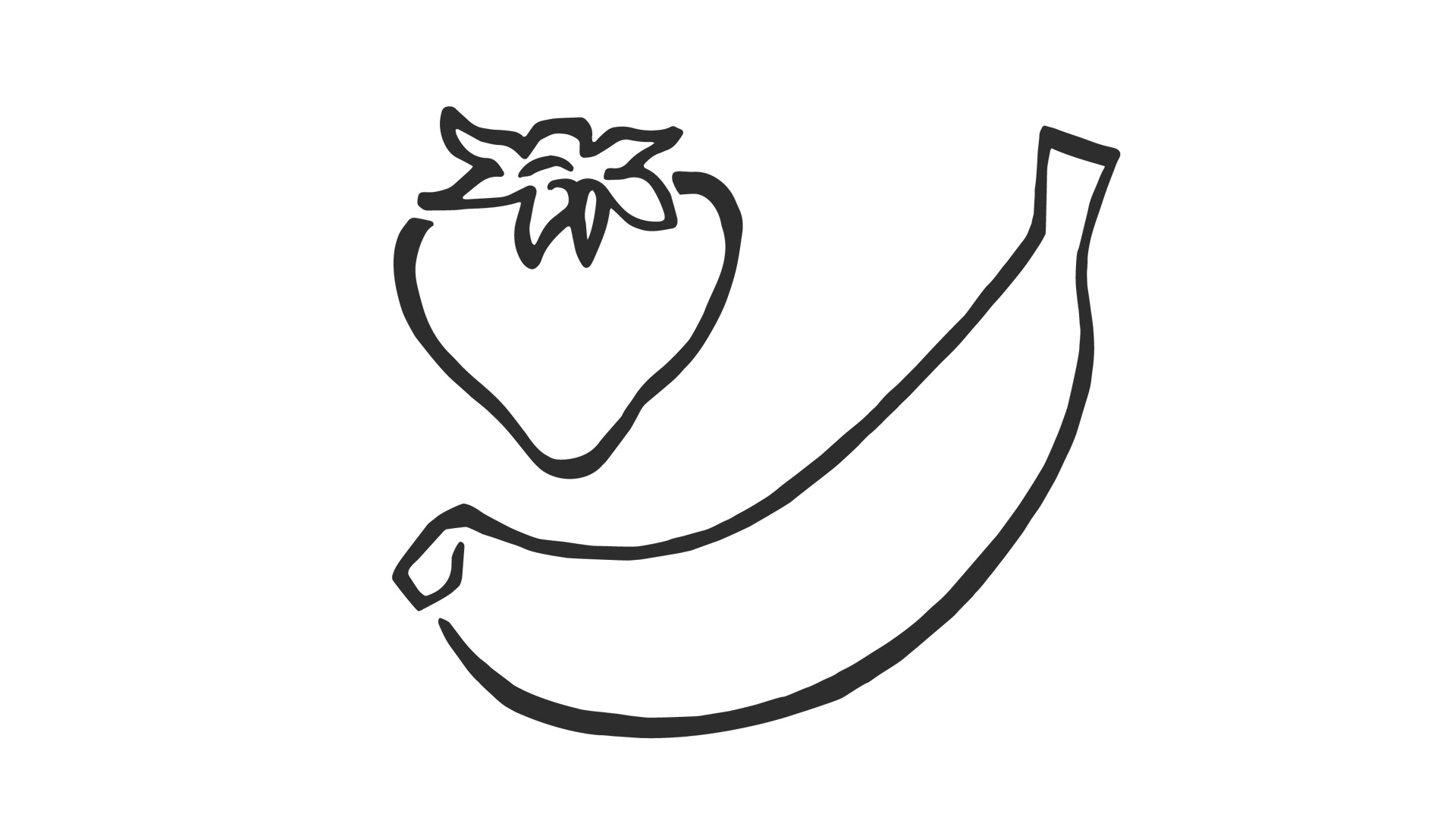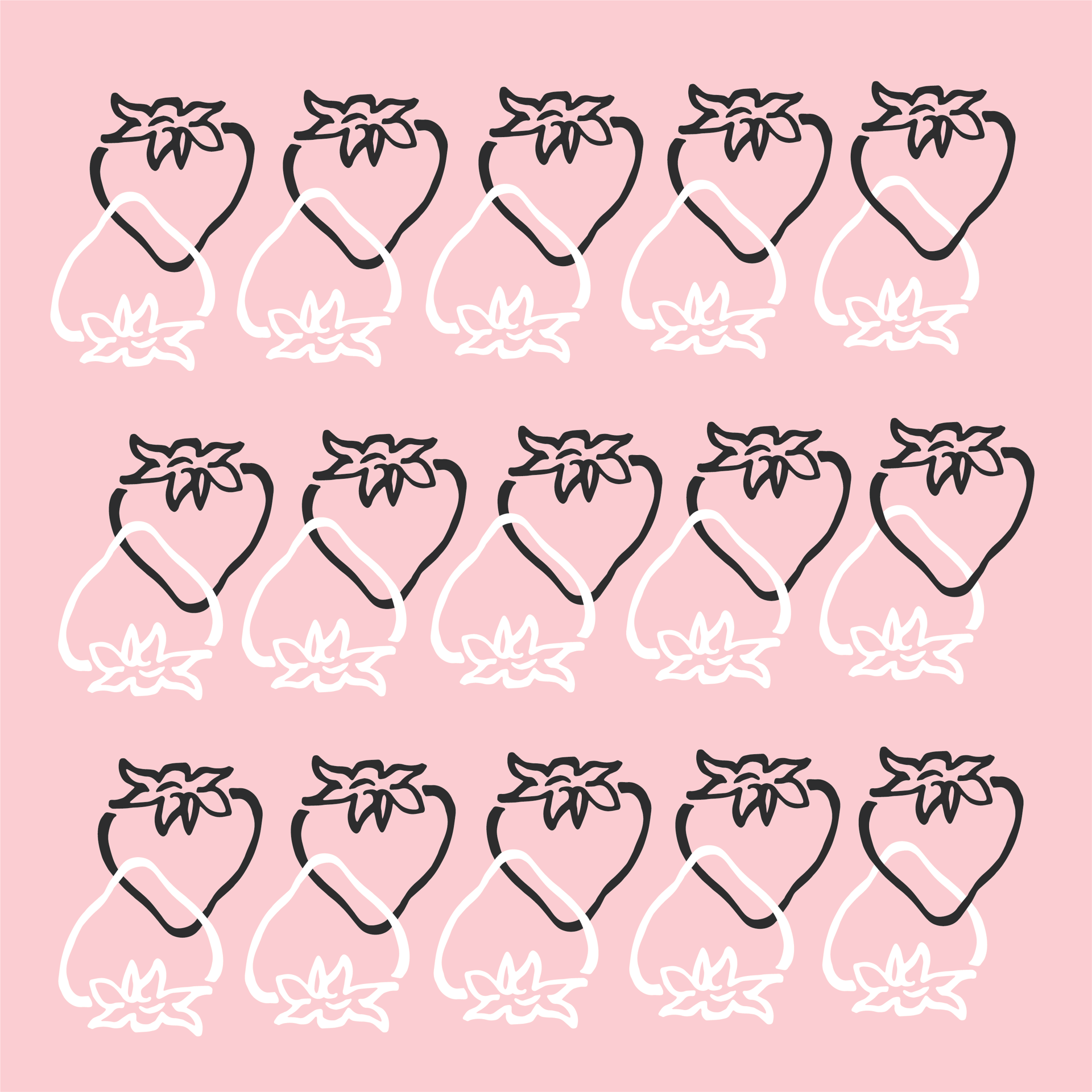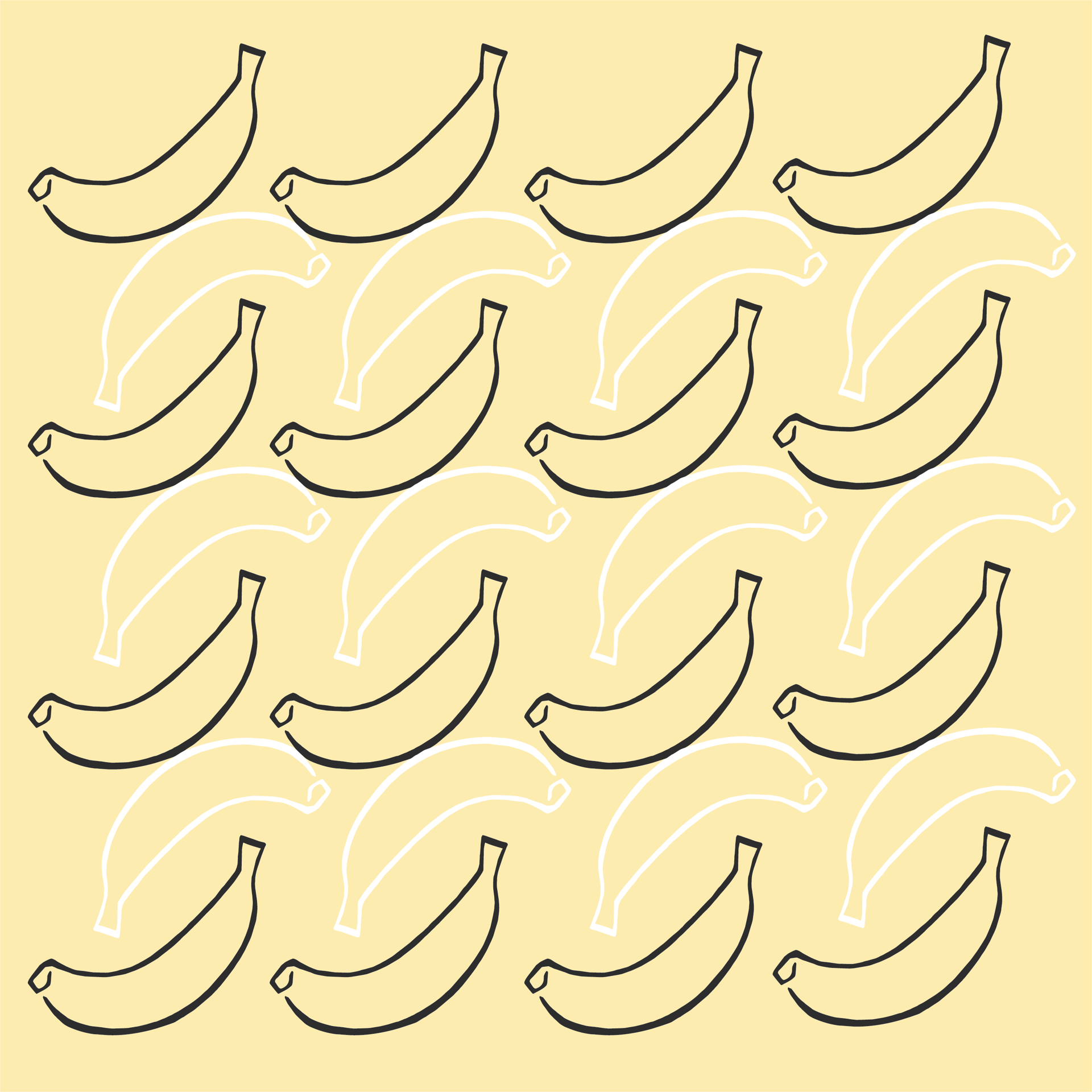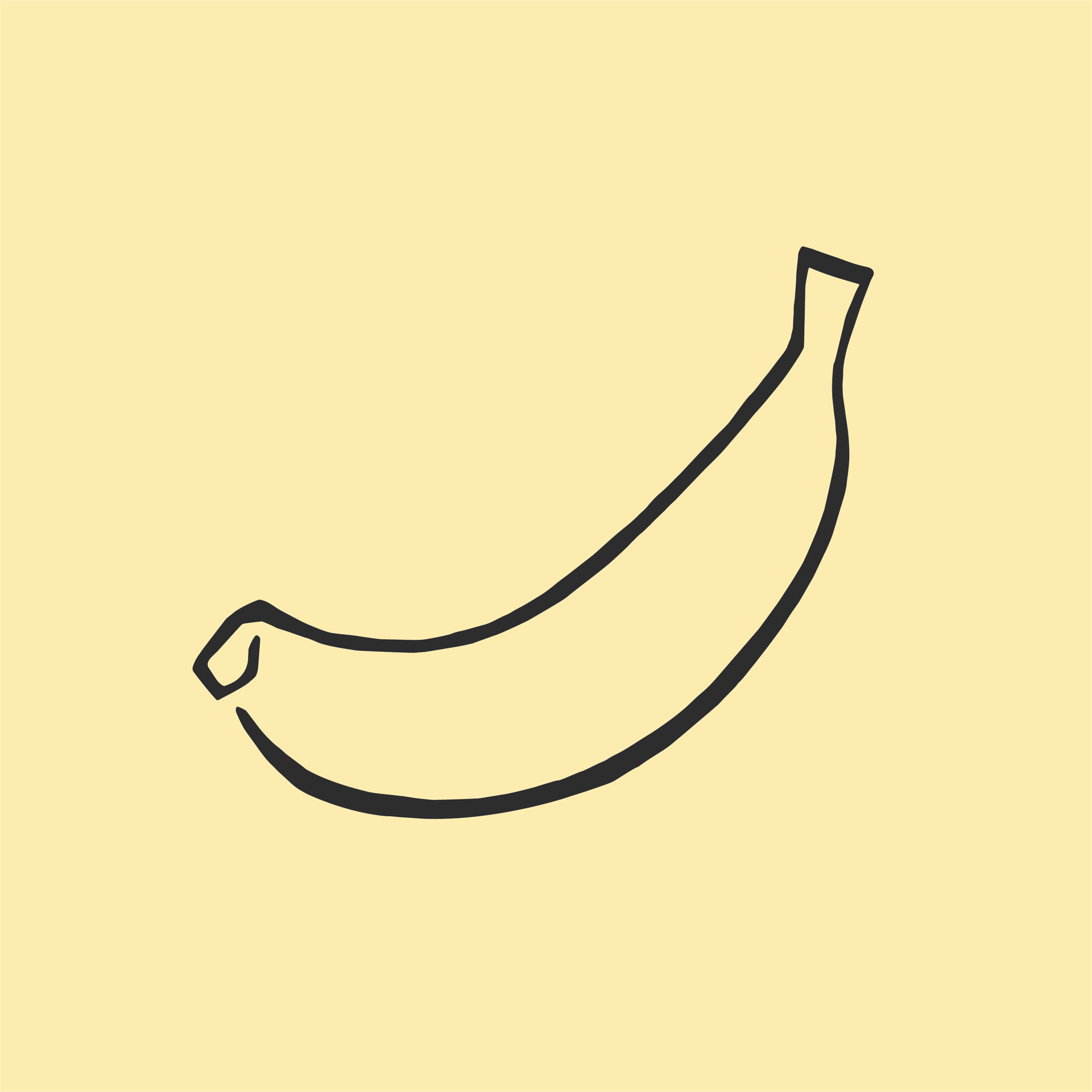 New York Short Film Festival
Branding and Design
Over six days, the annual New York Short Film Festival showcases work from around the world at the historic Cinema Village theater in Greenwich Village.
I worked with New York City short-film director Noel Day Bishop to create the branding for the festival's 2016 marketing campaign. For the event, we wanted something eye-catching that represented what a New York film festival is about. The design I provided gives a nod to the interesting historic origin of the independent movie theater hosting the festival. Before becoming a theater in the 1960s, the building, built in 1898, was a three-story fire-engine house. By using an illustrated image of a Dalmatian capturing social change on its vintage film camera, we whimsically alluded to the theater's beginnings and the ever evolving character New York City.
Disciplines:

Art Direction, Branding, Graphic Design, Illustration, Social Media

Client:

New York Short Film Festival

Website: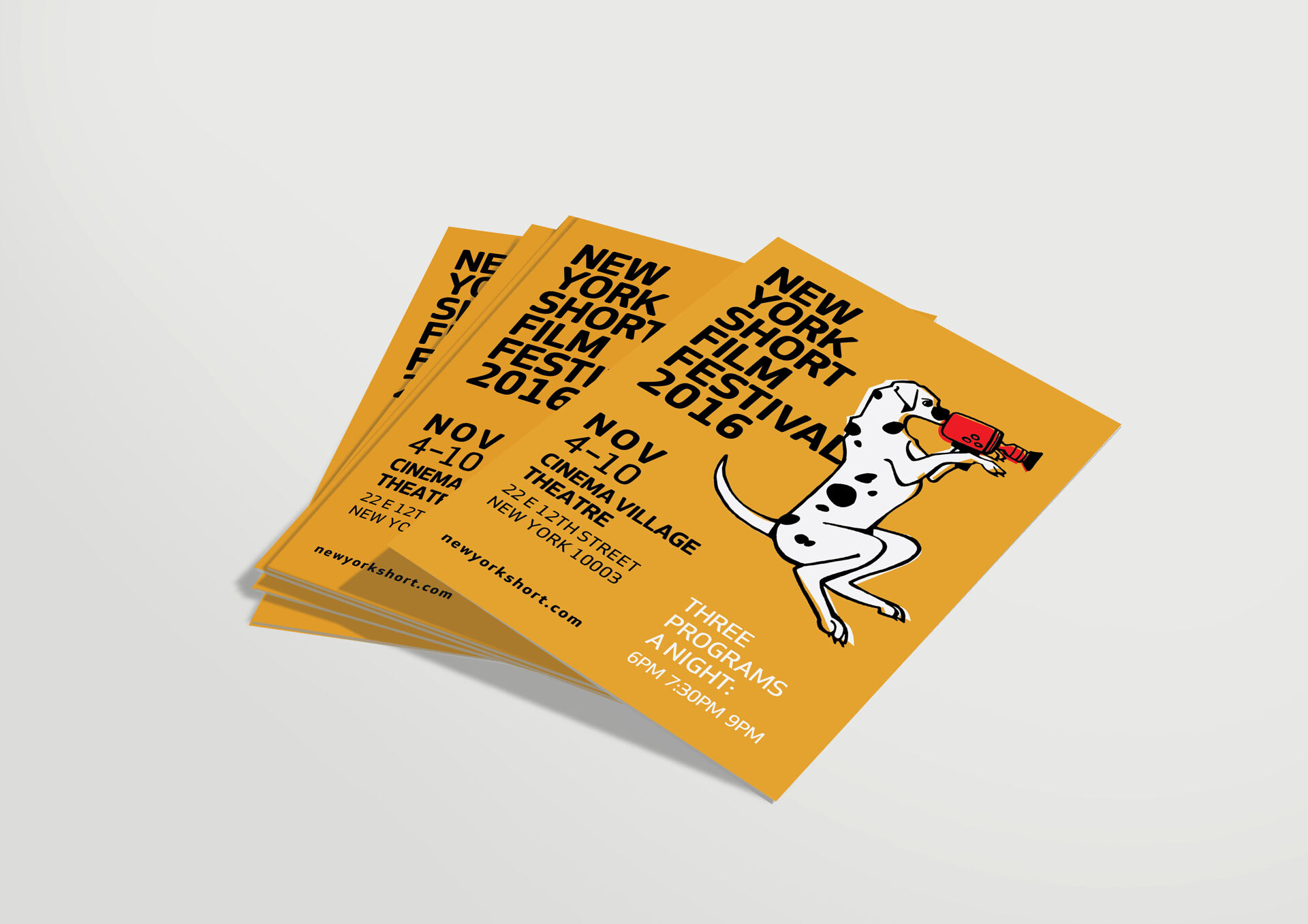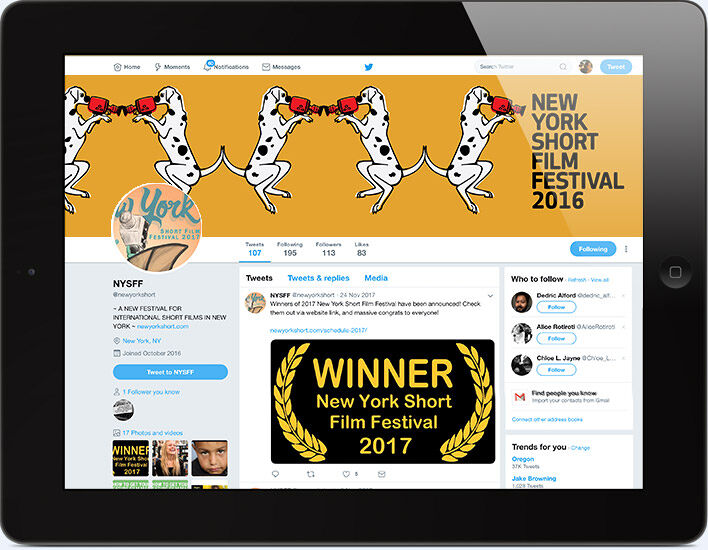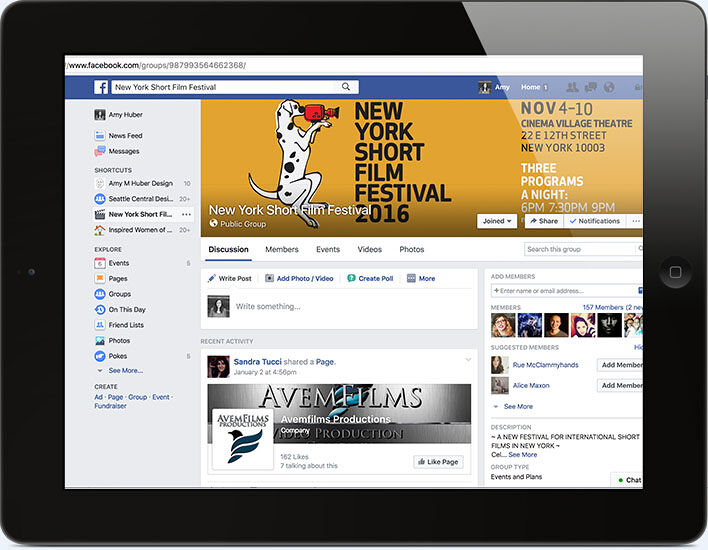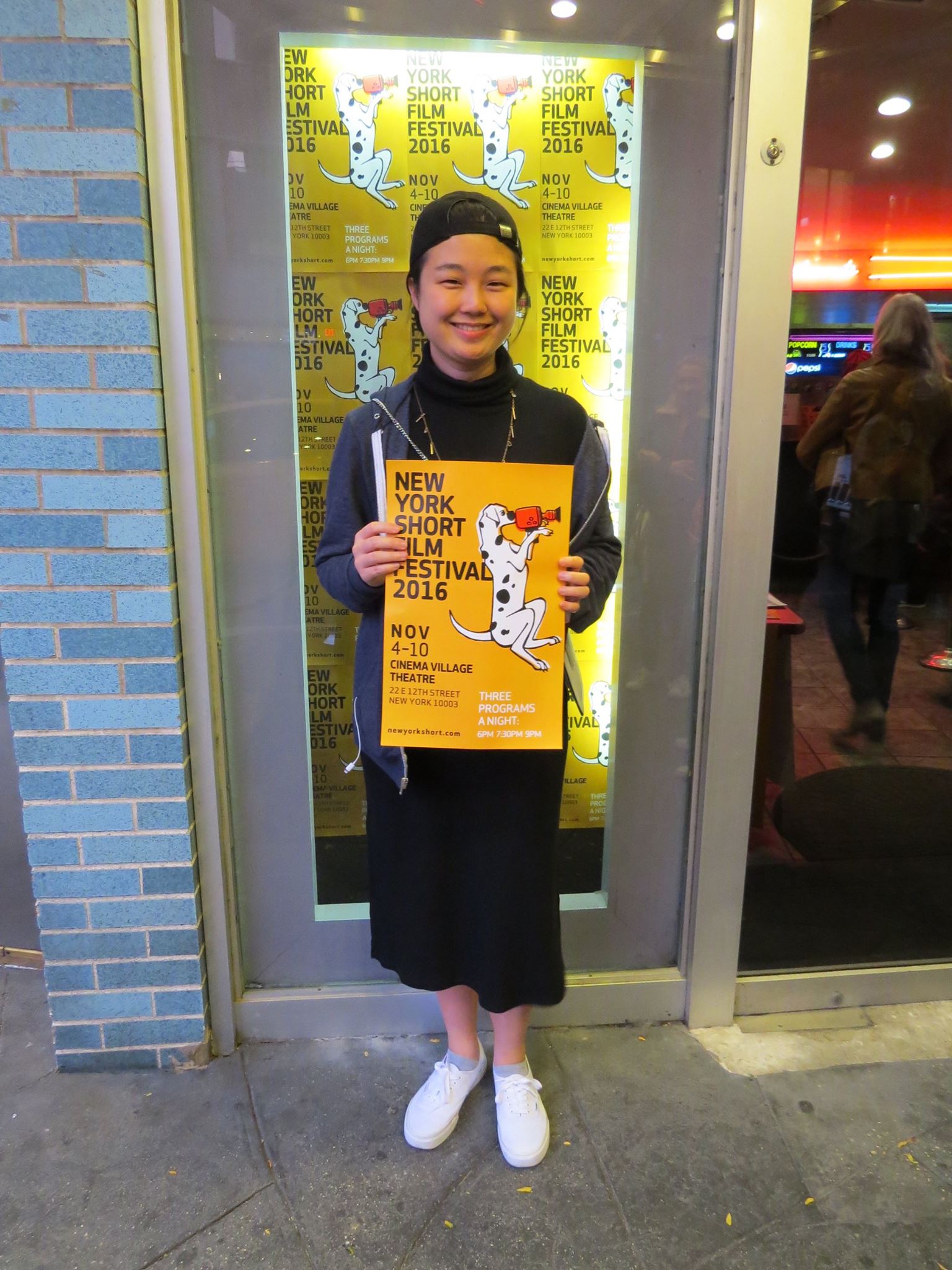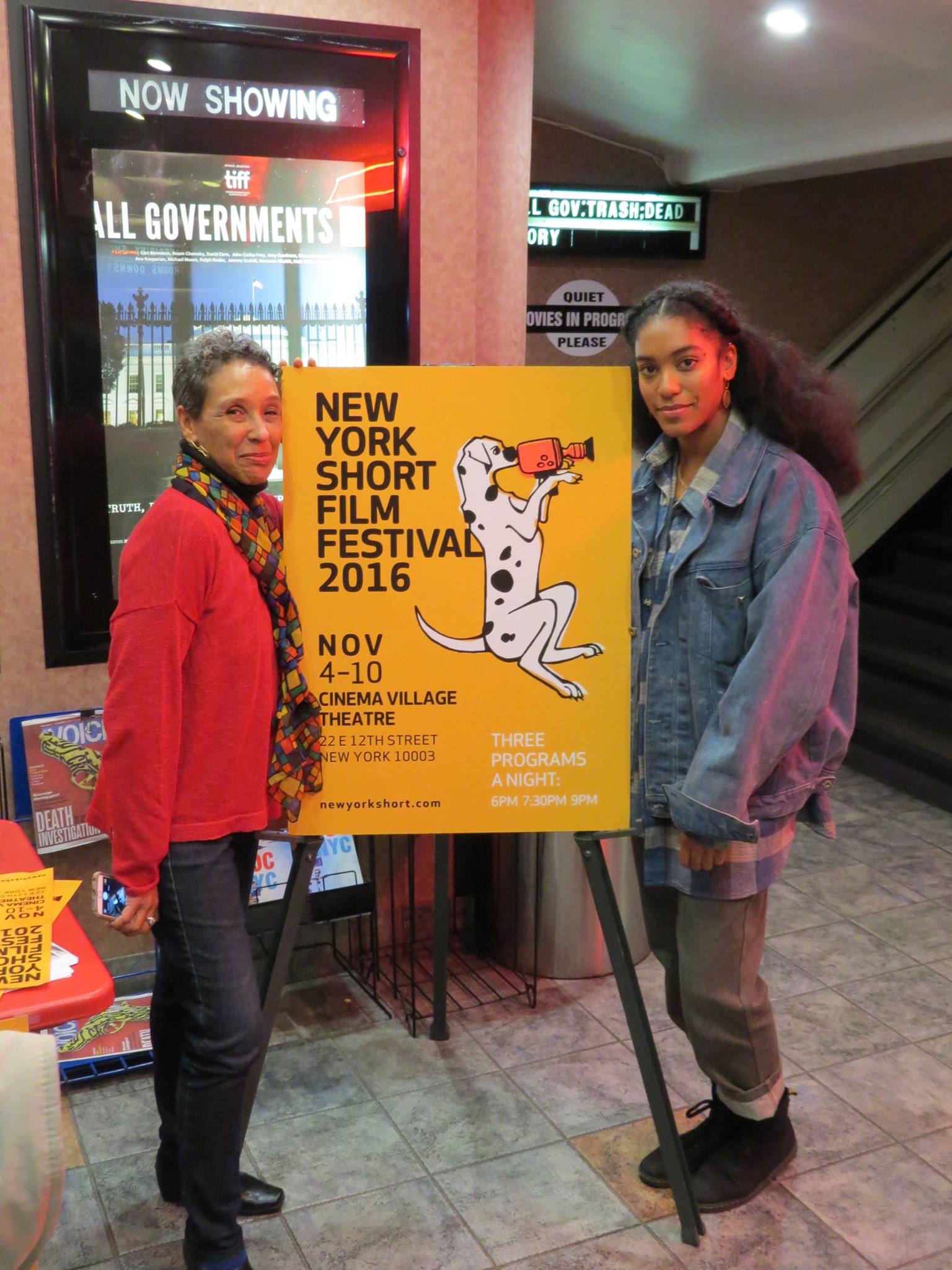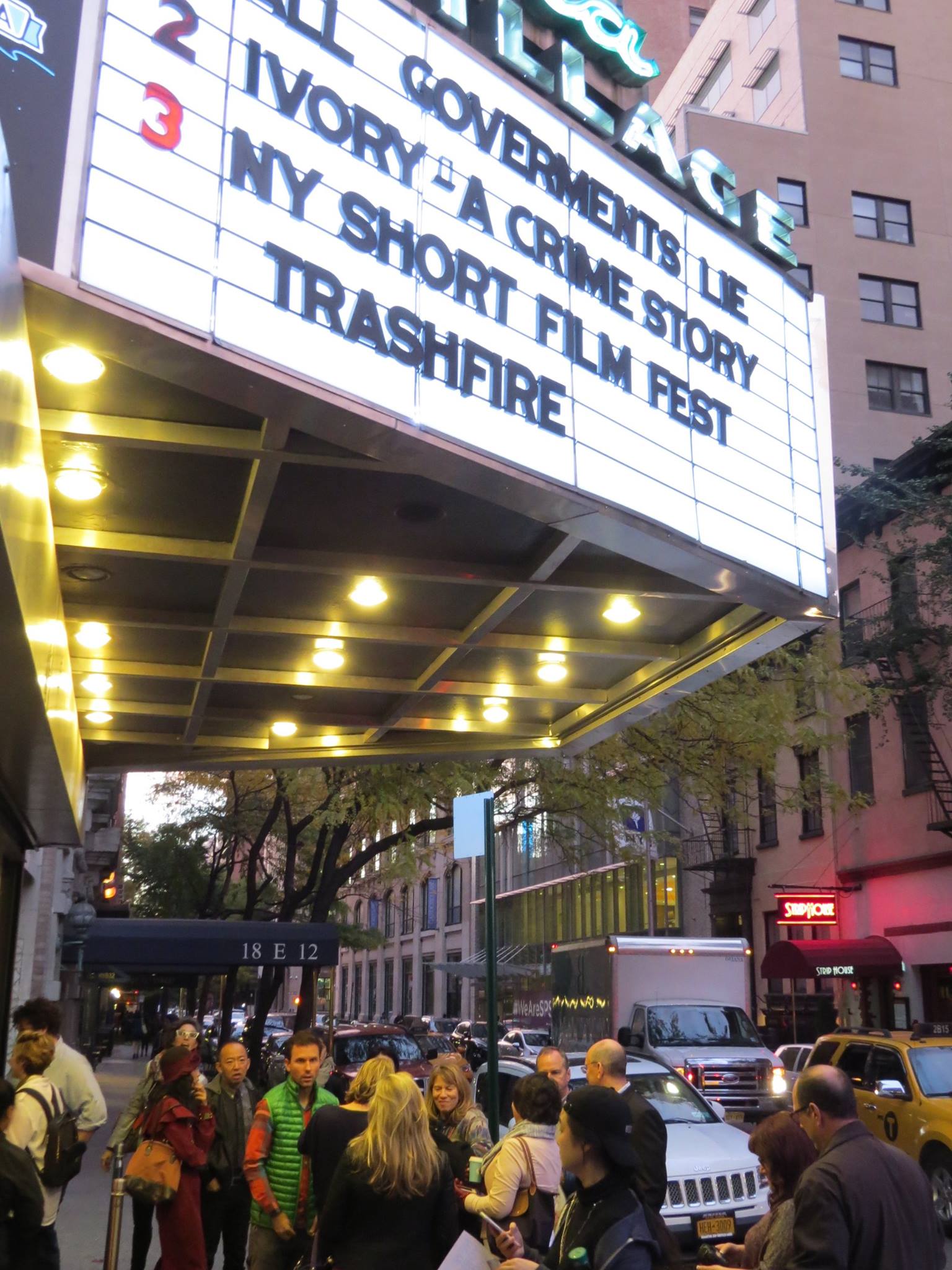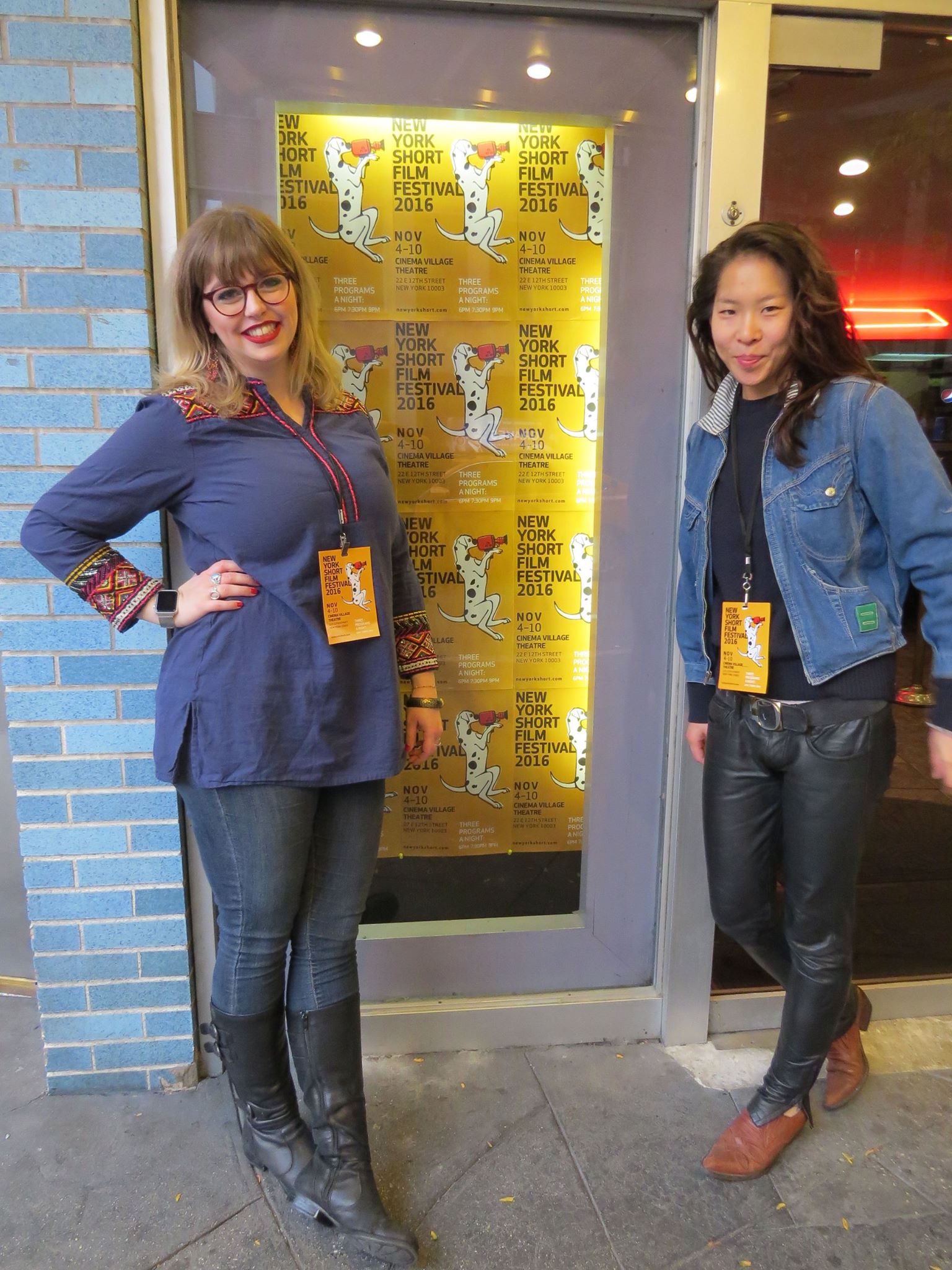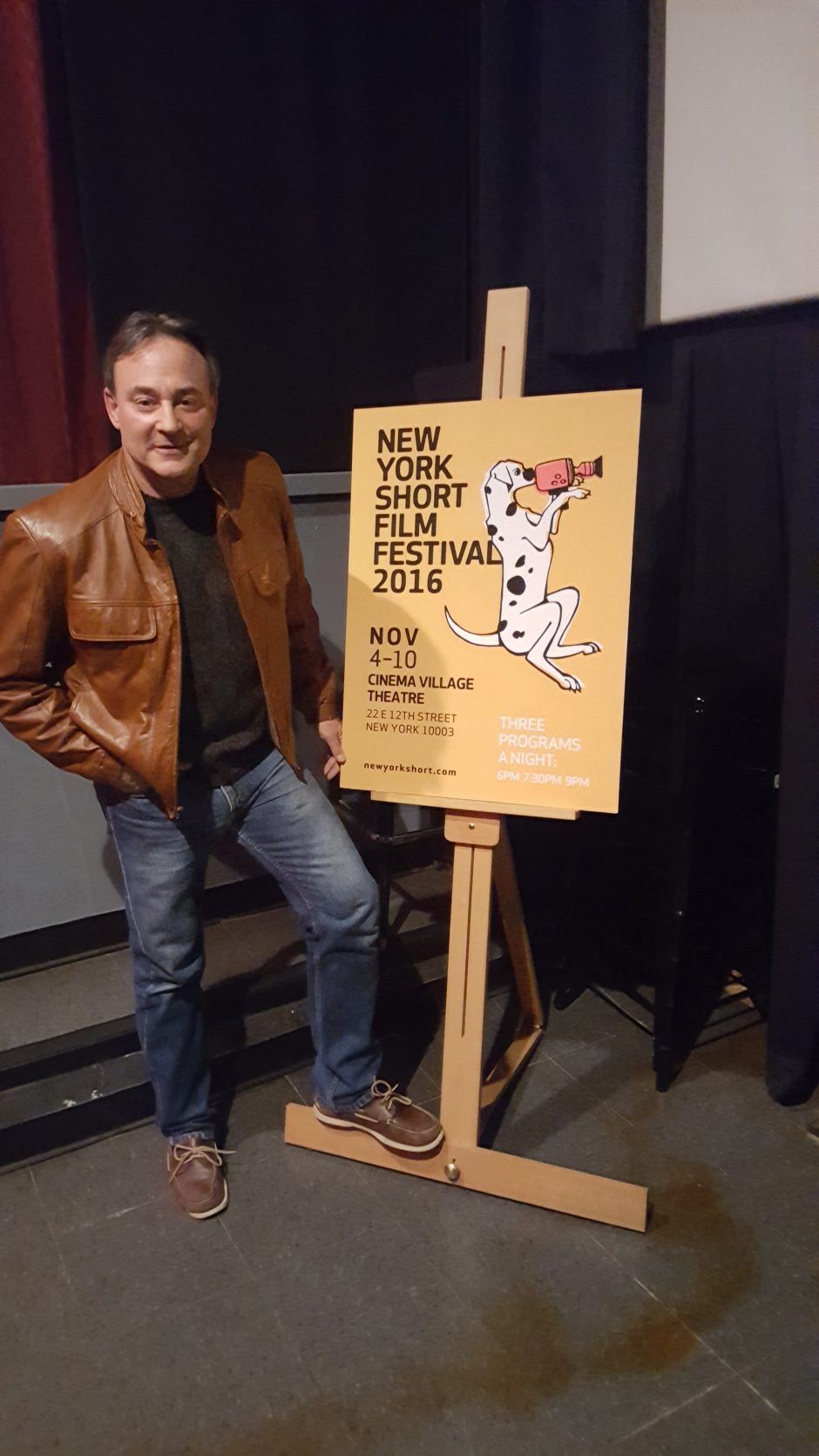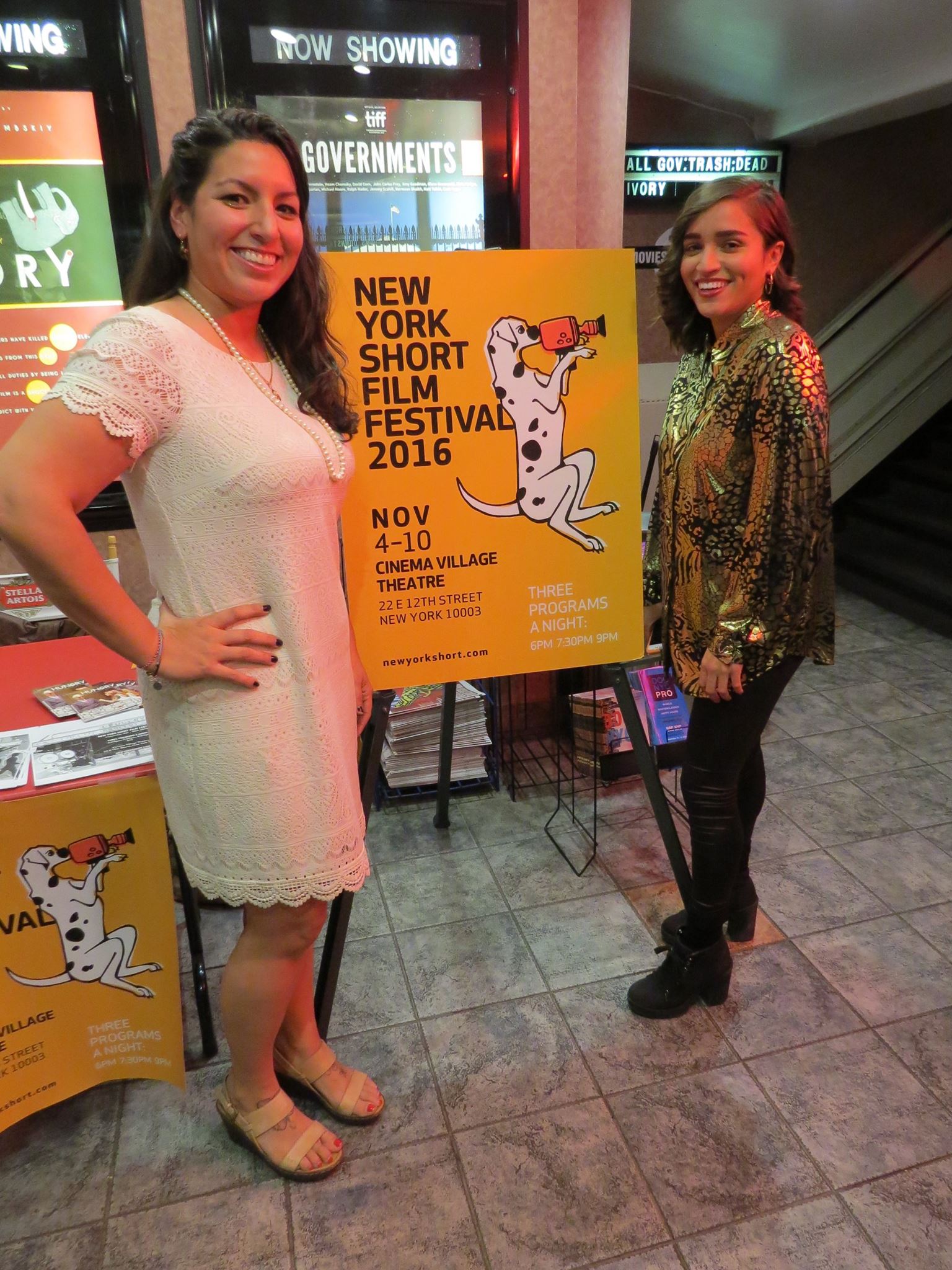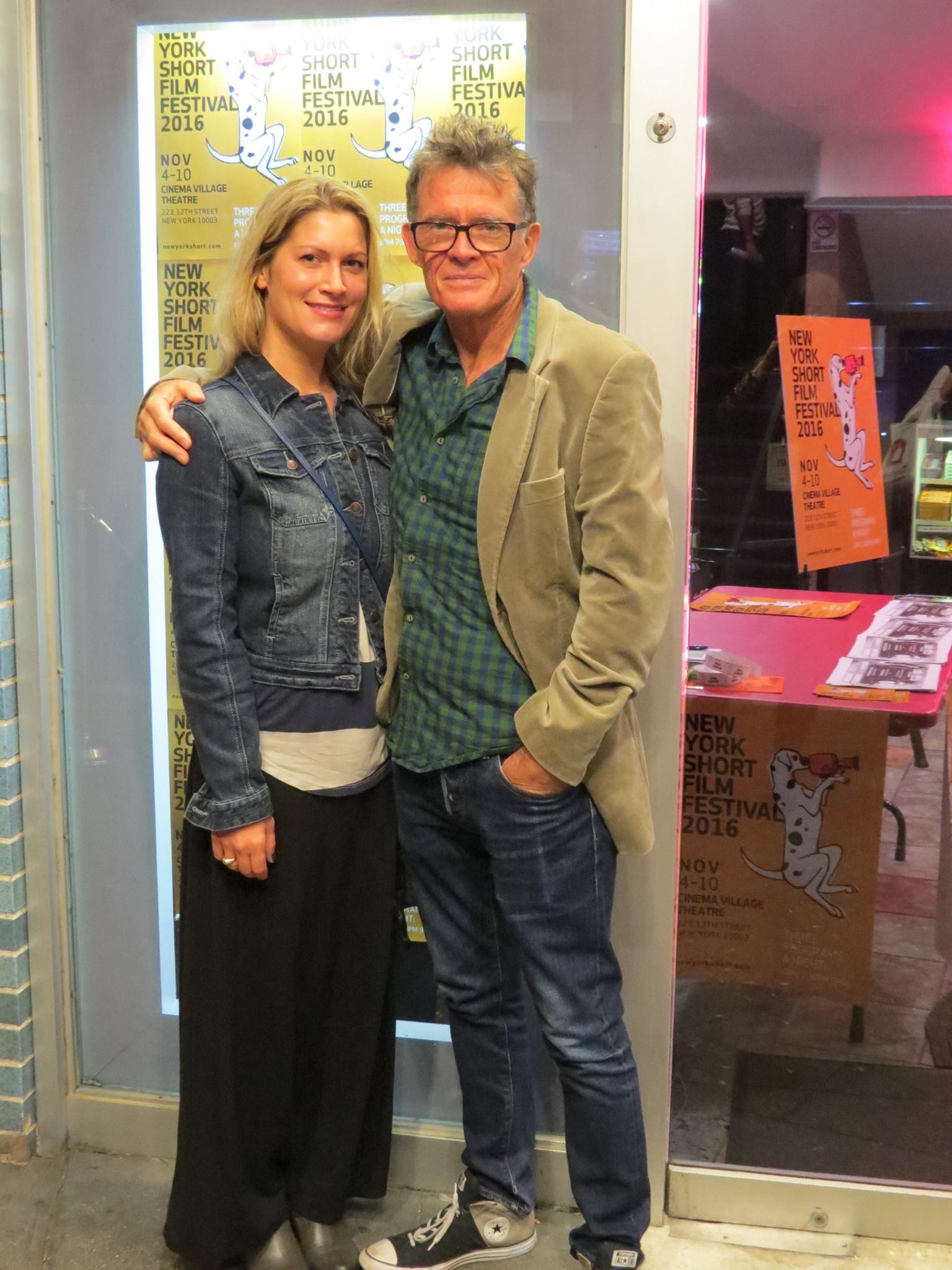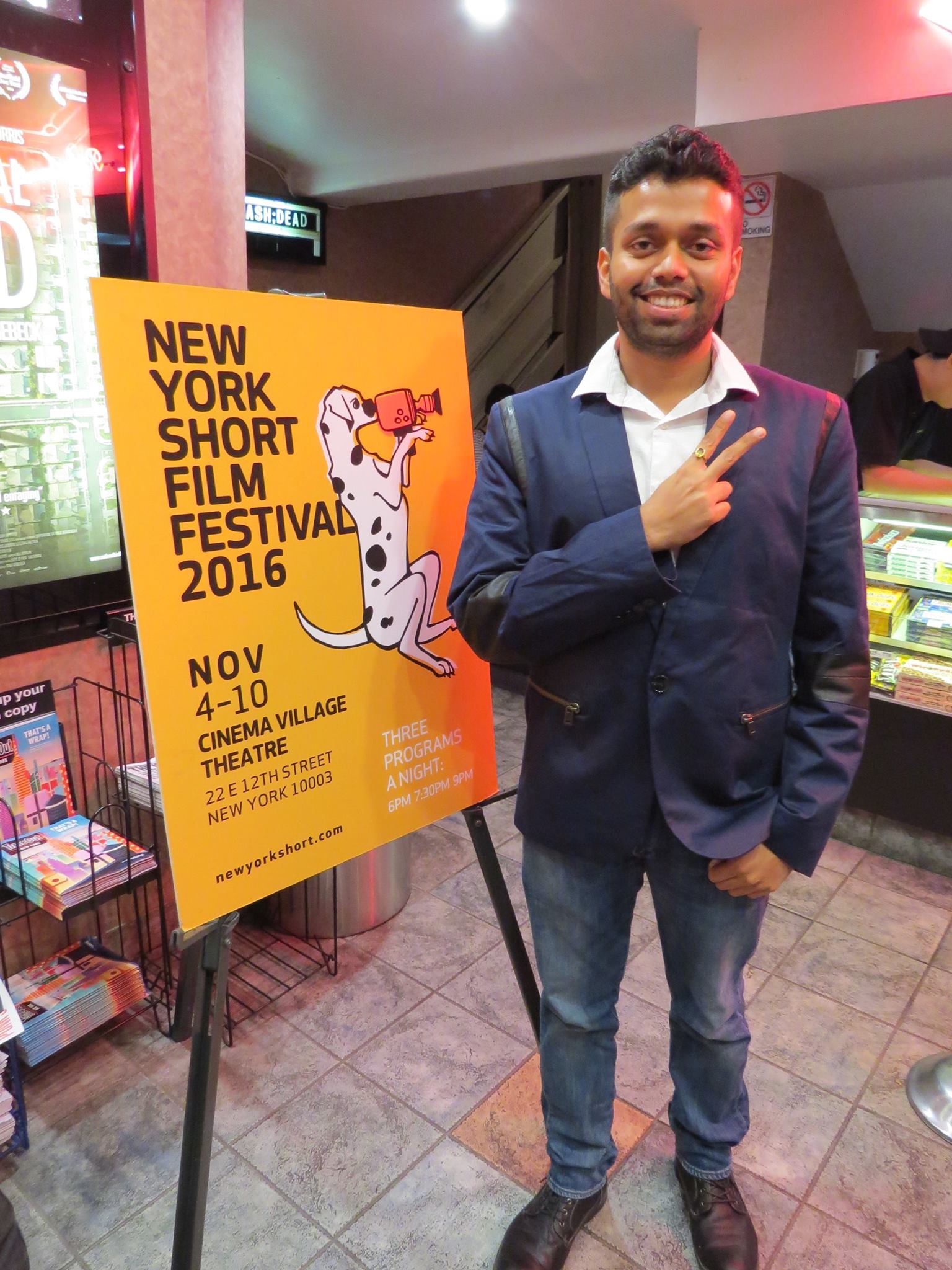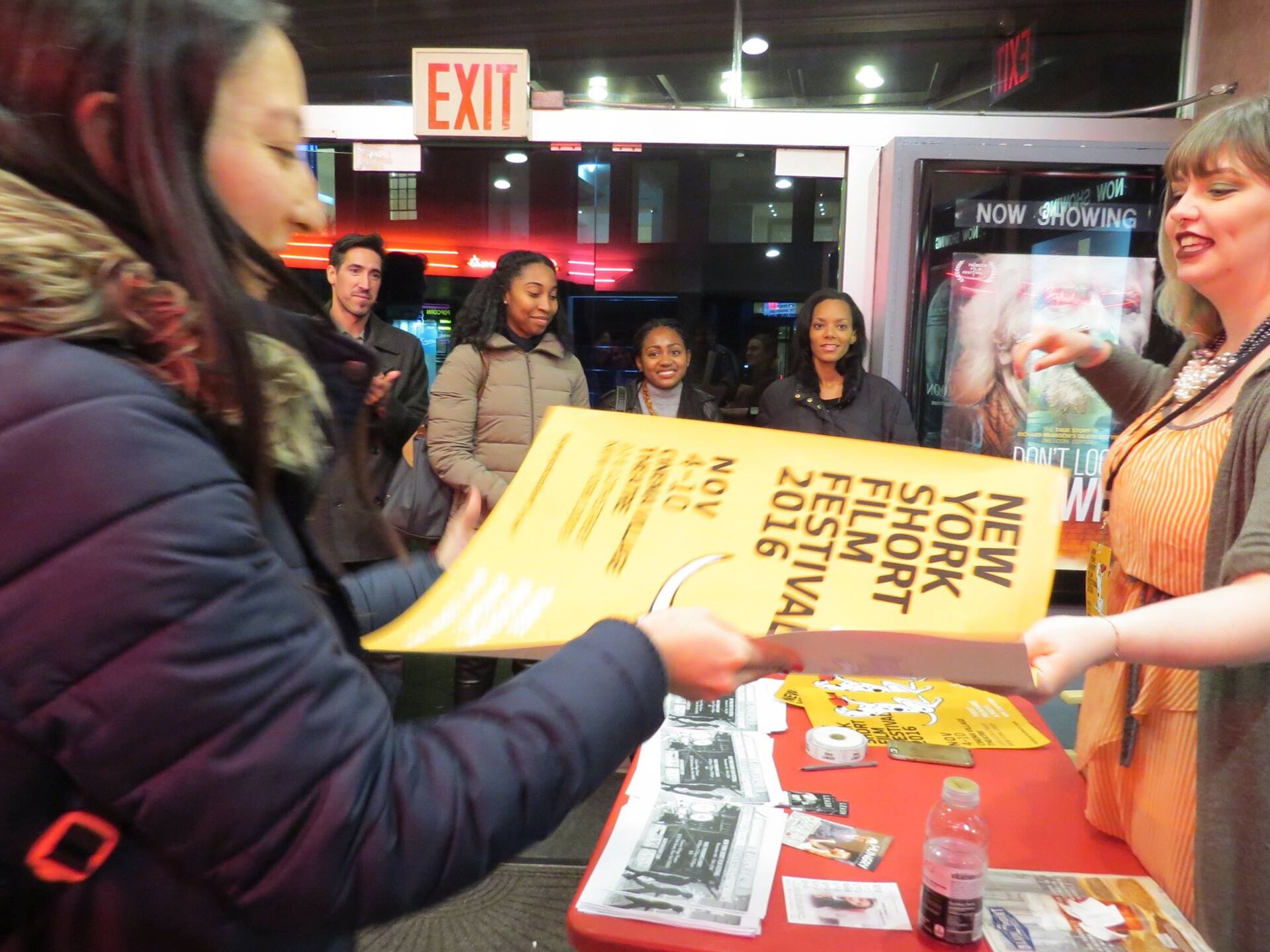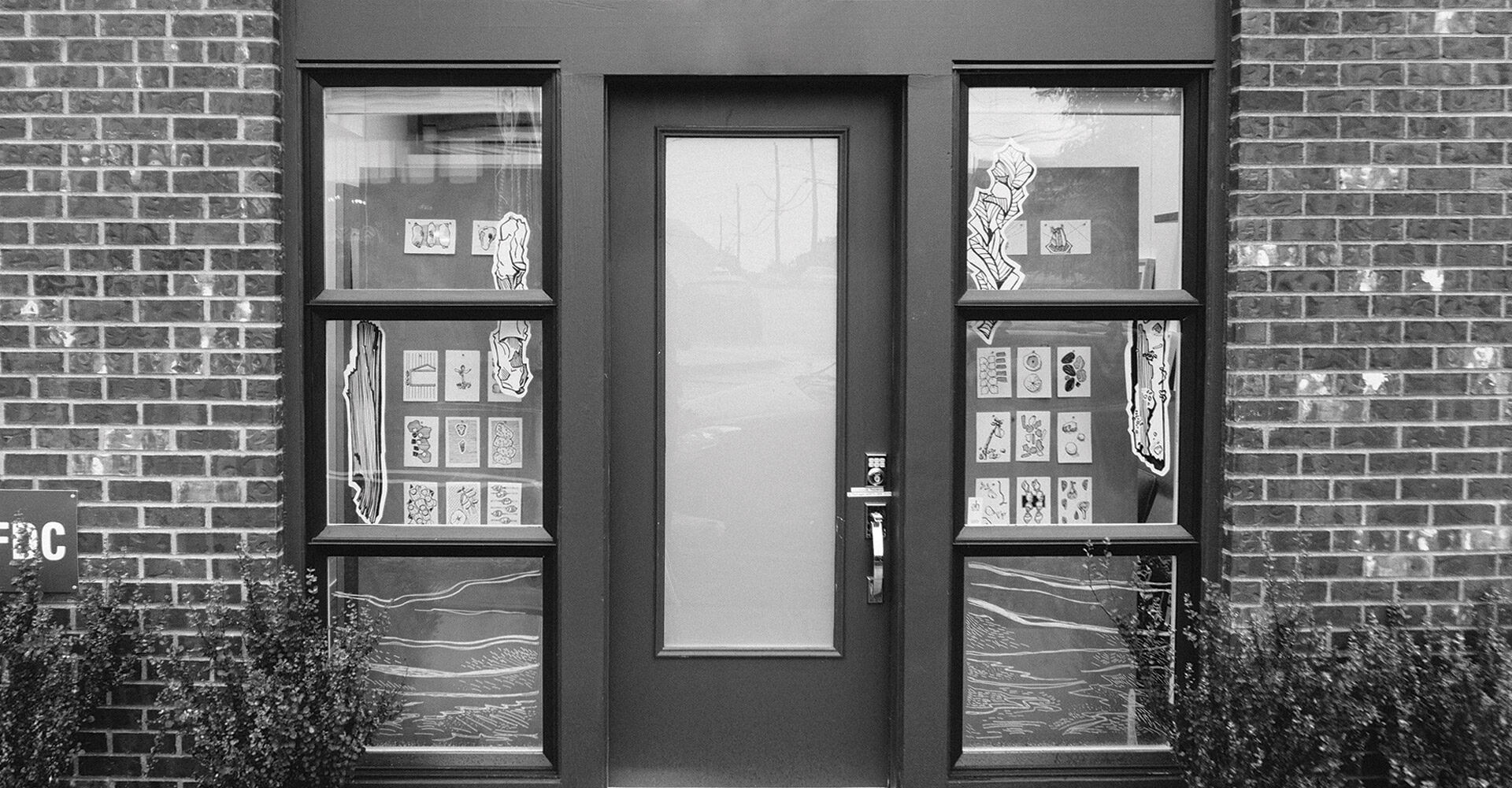 The Vestibule
Gallery Show and Window Display
The Vestibule, a unique family-owned space, is both a neighborhood gallery featuring local artists and an Airbnb accommodation.
When owners Kascha and John Snavely approached me, they were interested in showing my nature-themed illustrations from my Morning Sketching collection. The gallery's primary presentation space features a mini window-display that passersby can enjoy even when the space is not open to the public. In addition to showing pieces from my existing series, I wanted to add something special for the space. The gallery is located near a secret beach in Seattle's Ballard area, and I gathered specimens (driftwood, seaweed, and kelp) to draw as hanging artworks in a window installation. On the lower half of the window I painted line-drawings representing the tides that brought to shore the objects I collected and drew.
Disciplines:

Environmental Design, Illustration, Window Display, Gallery Show

Client:

The Vestibule

Press:

Websites: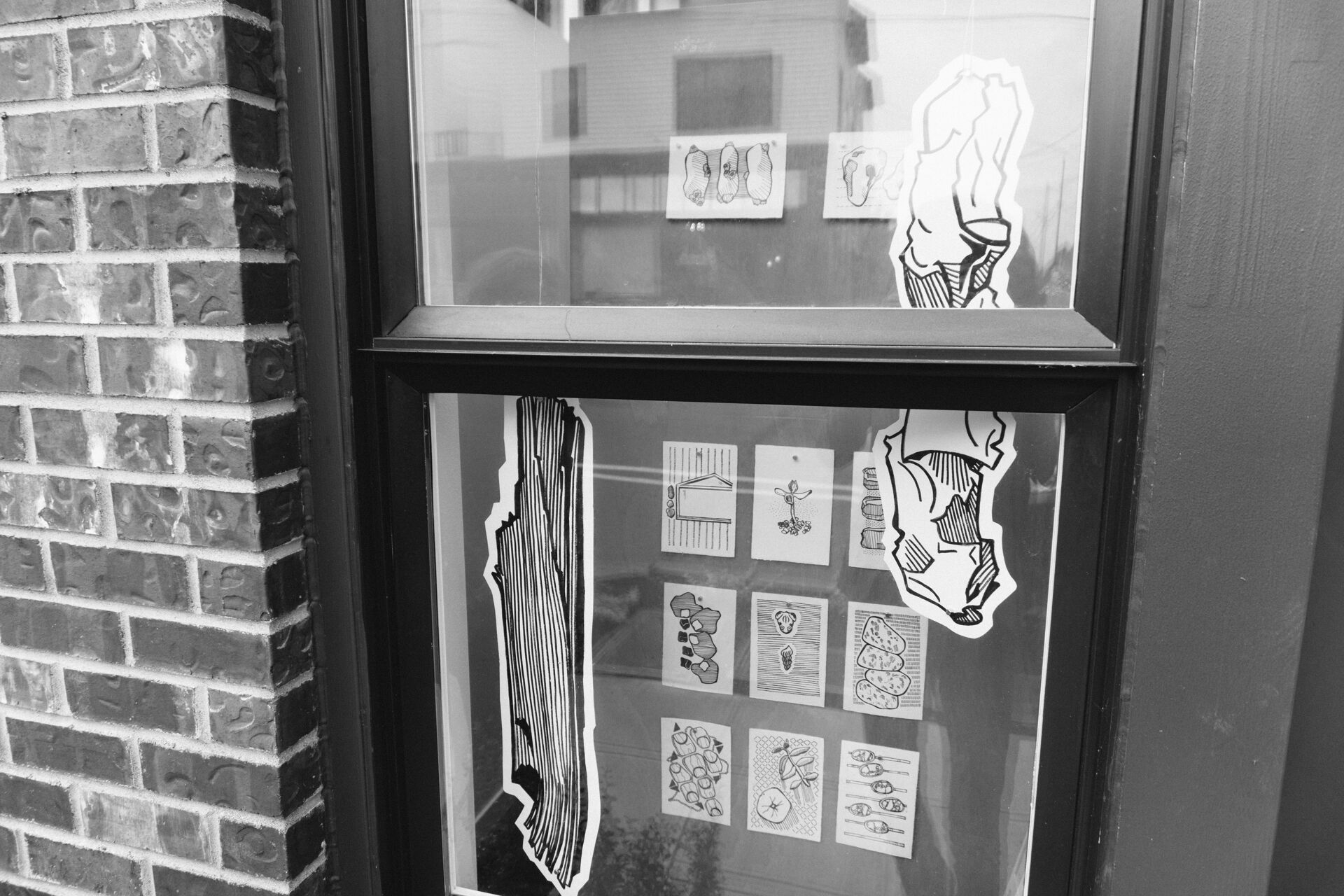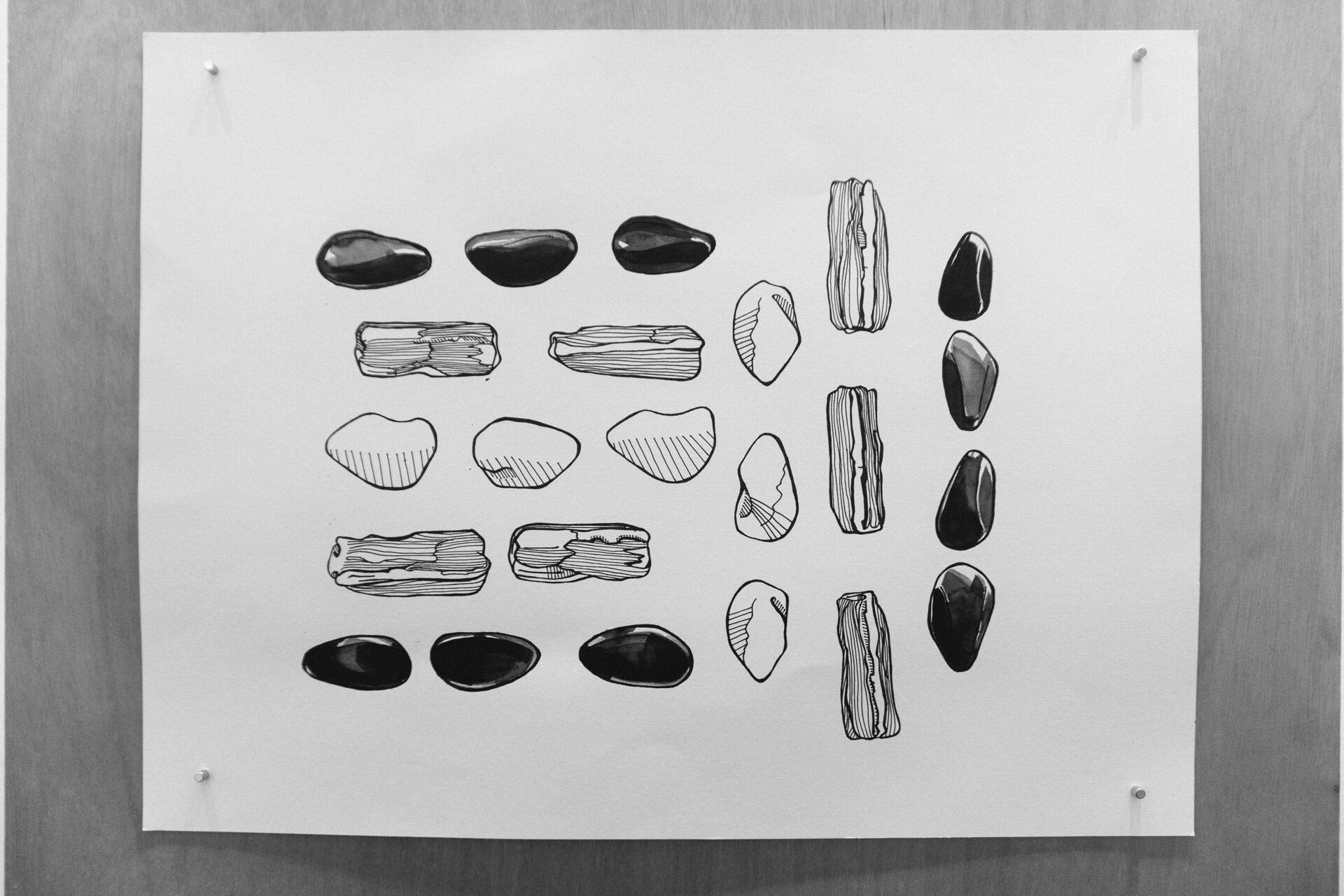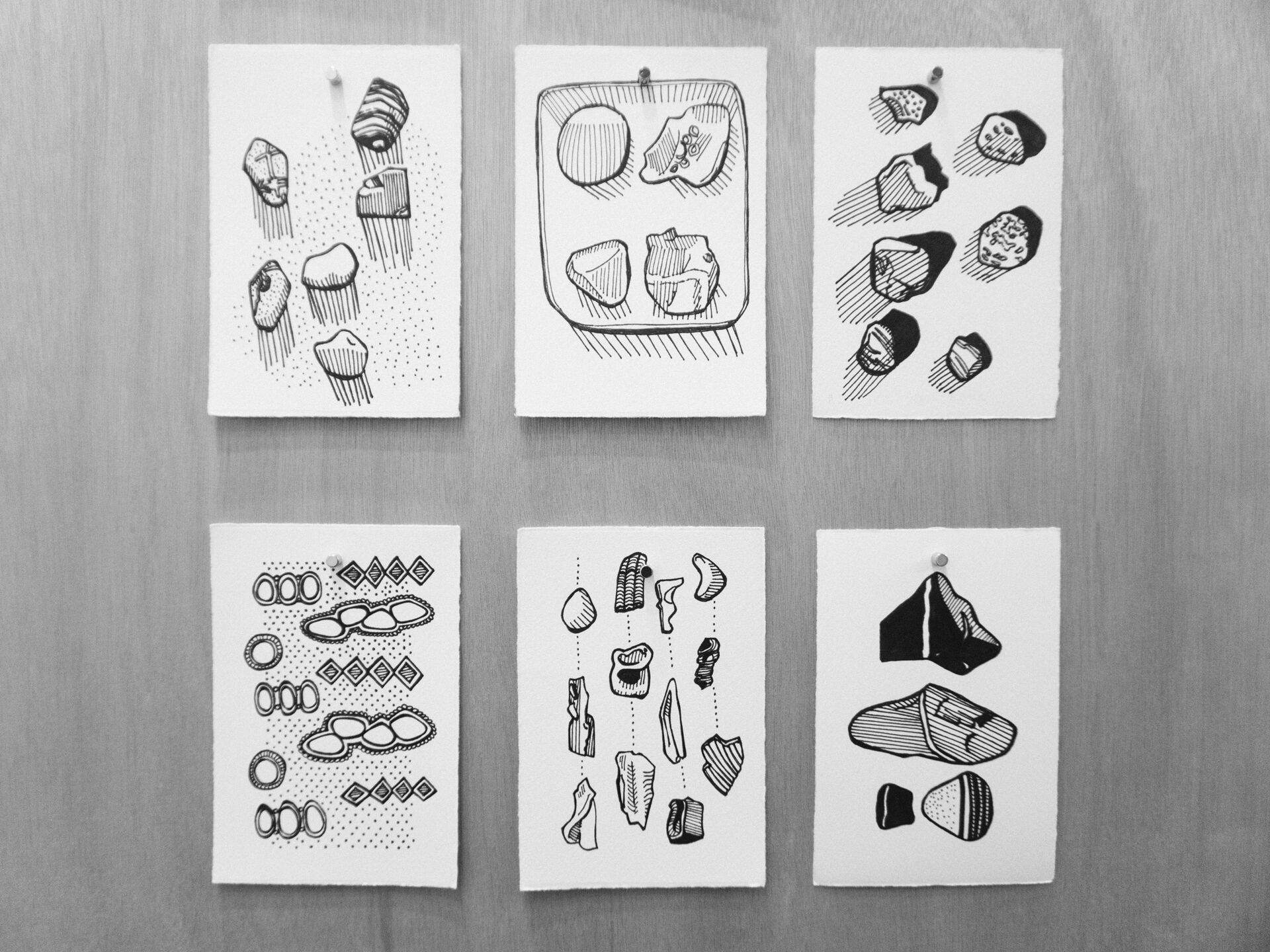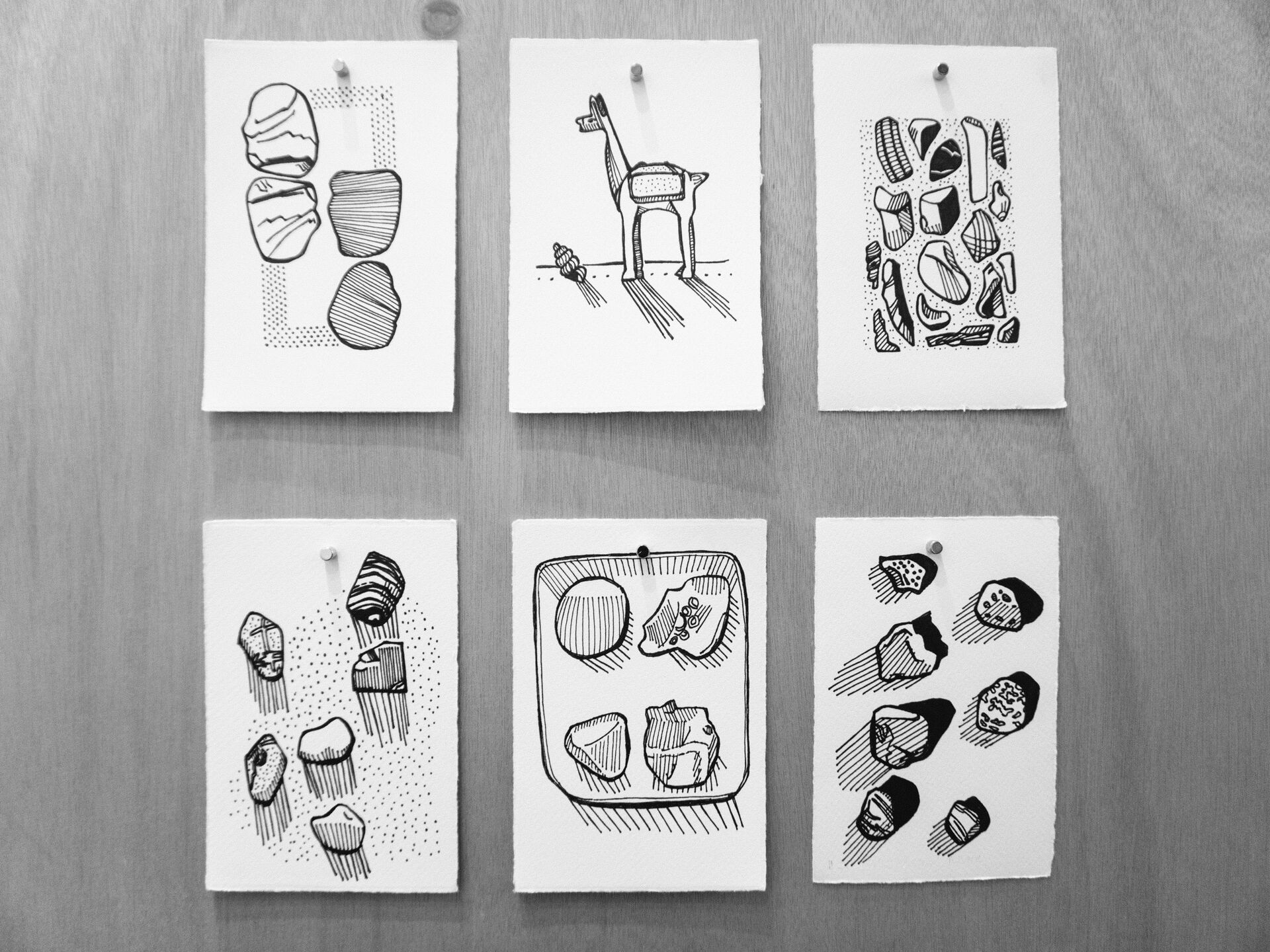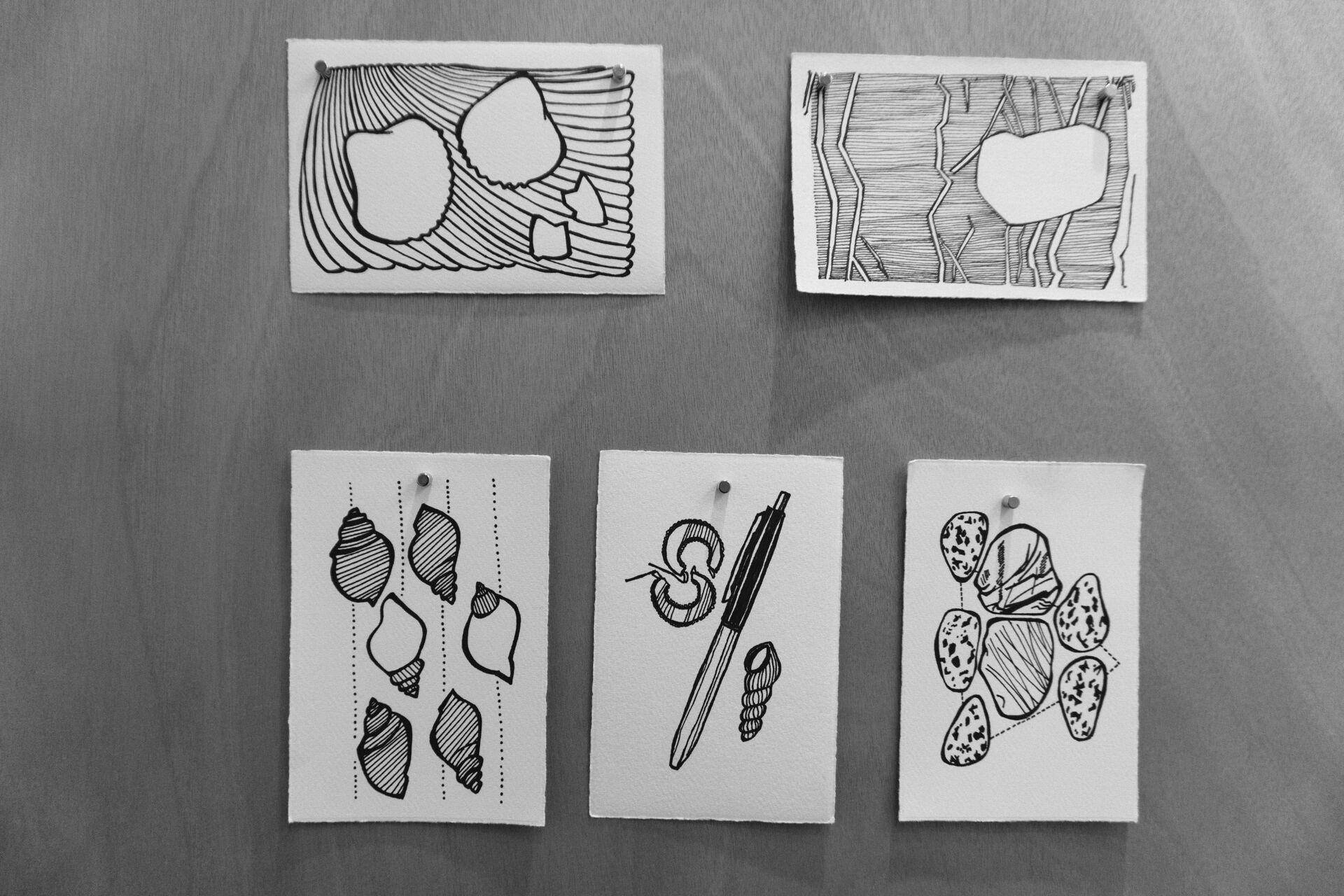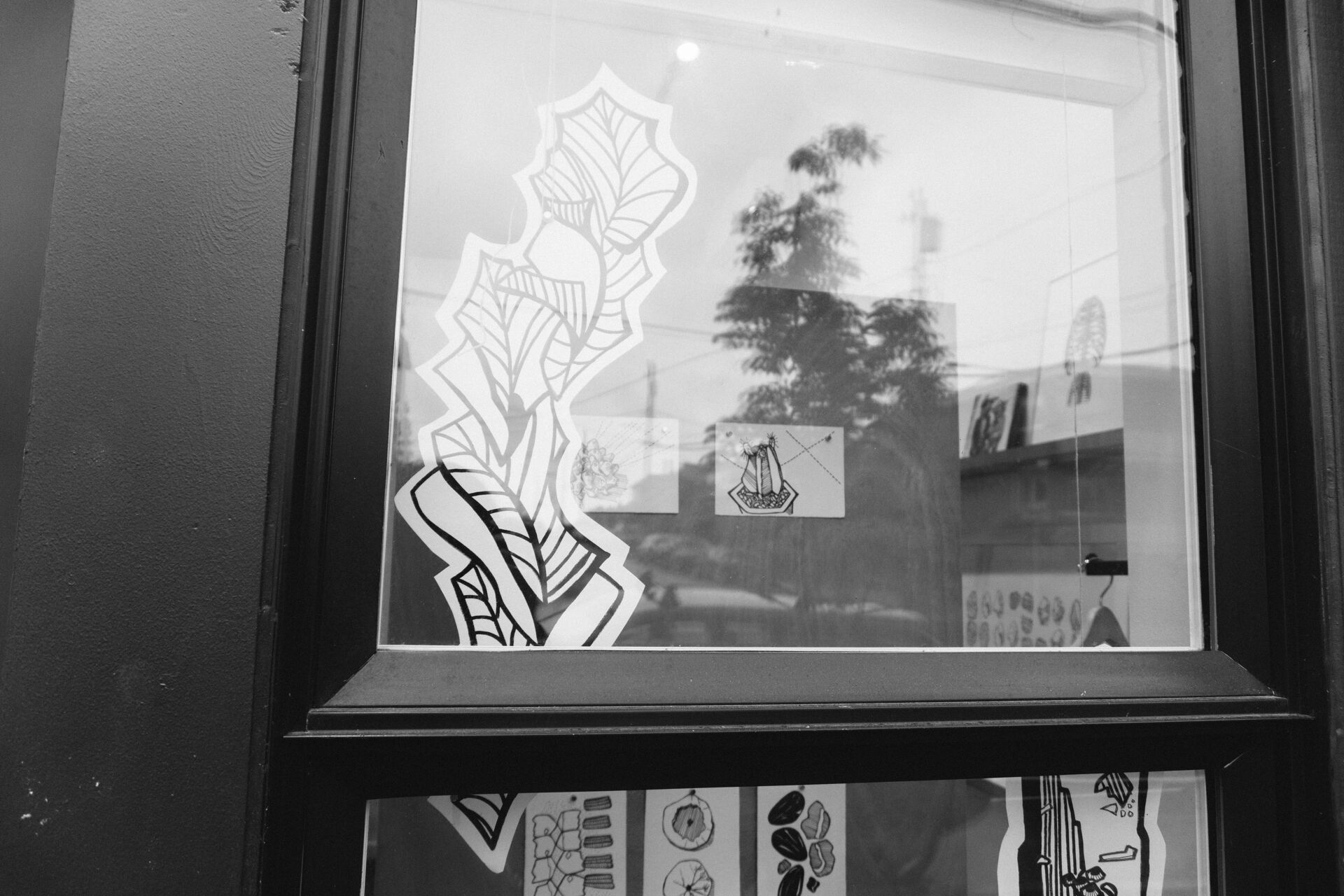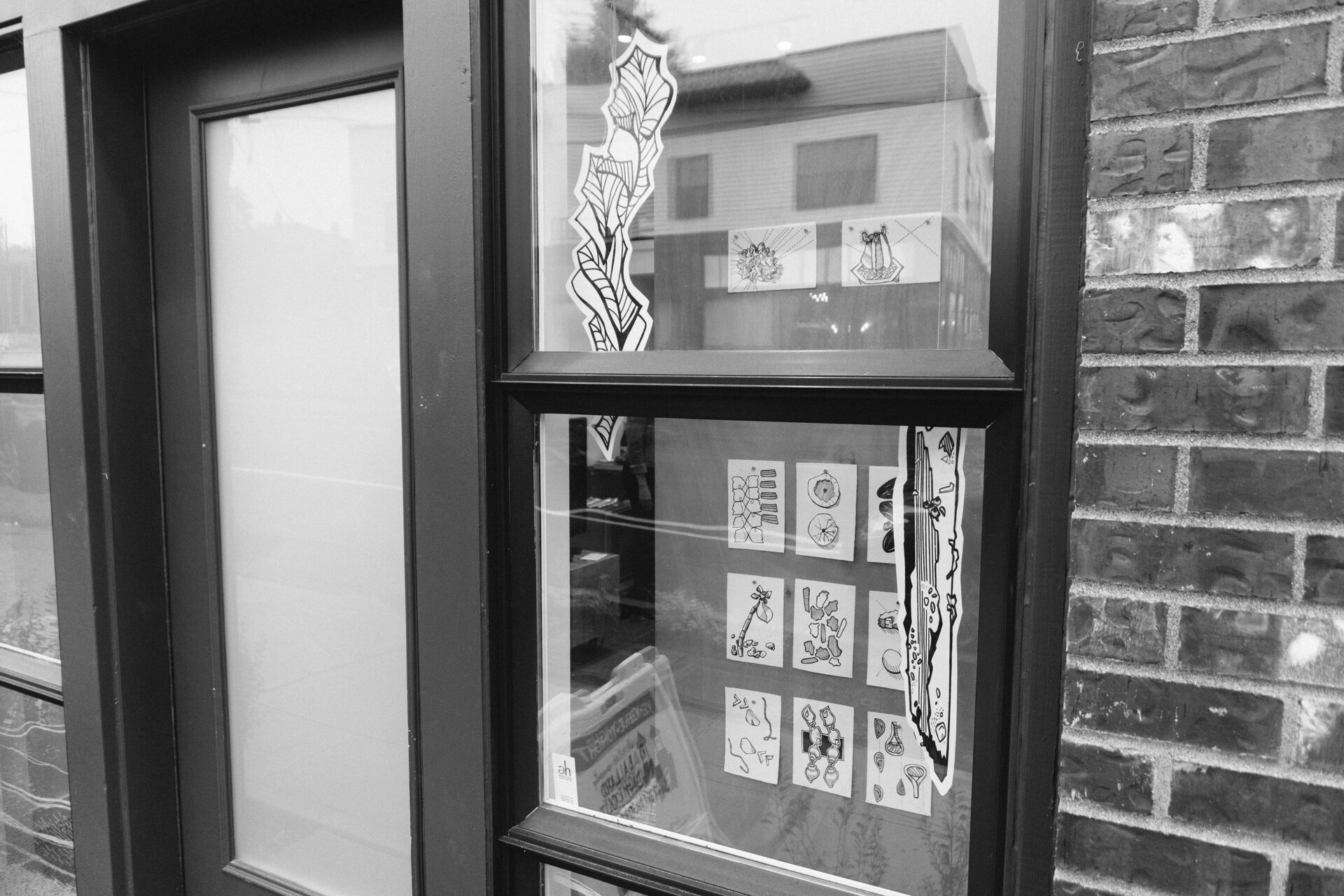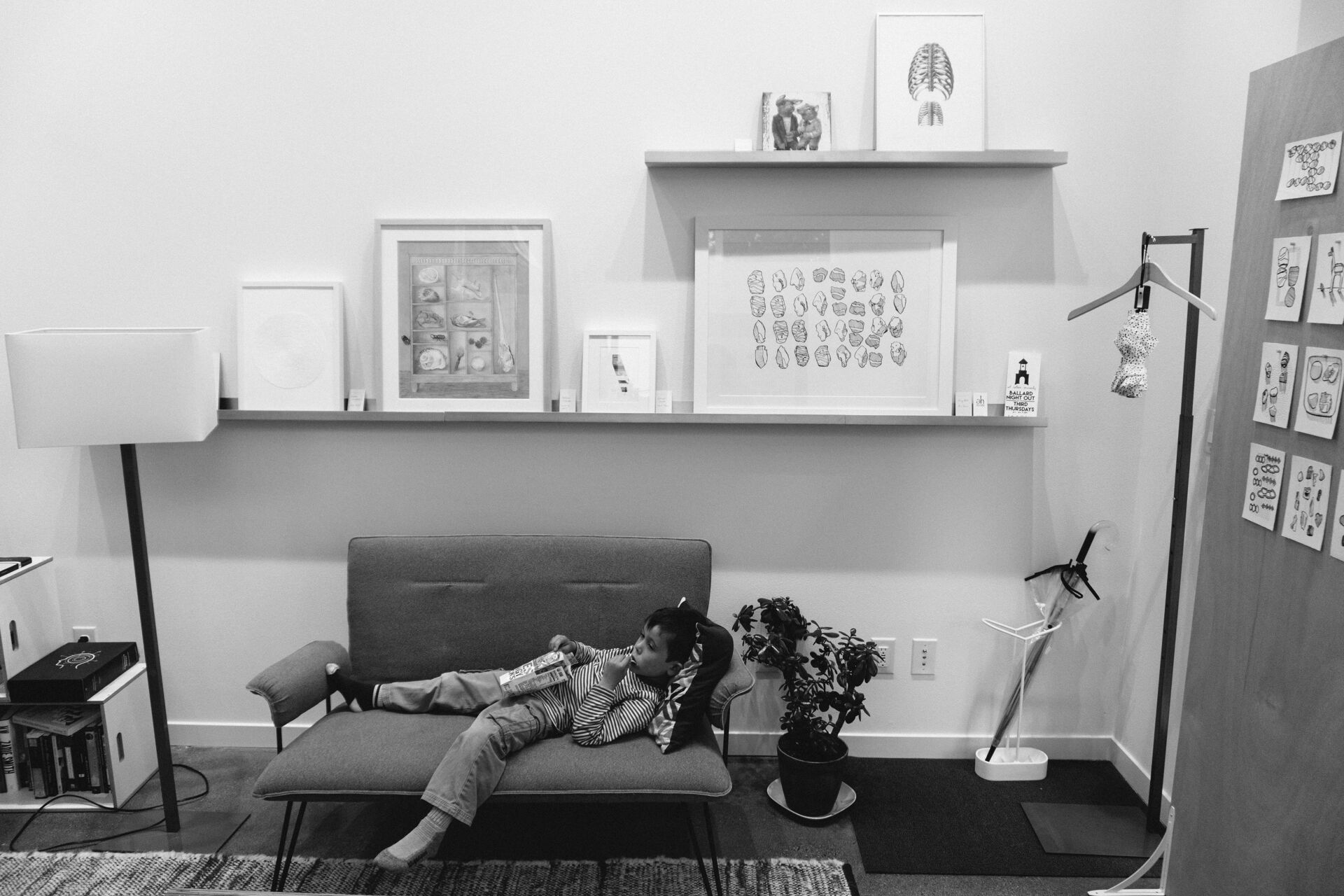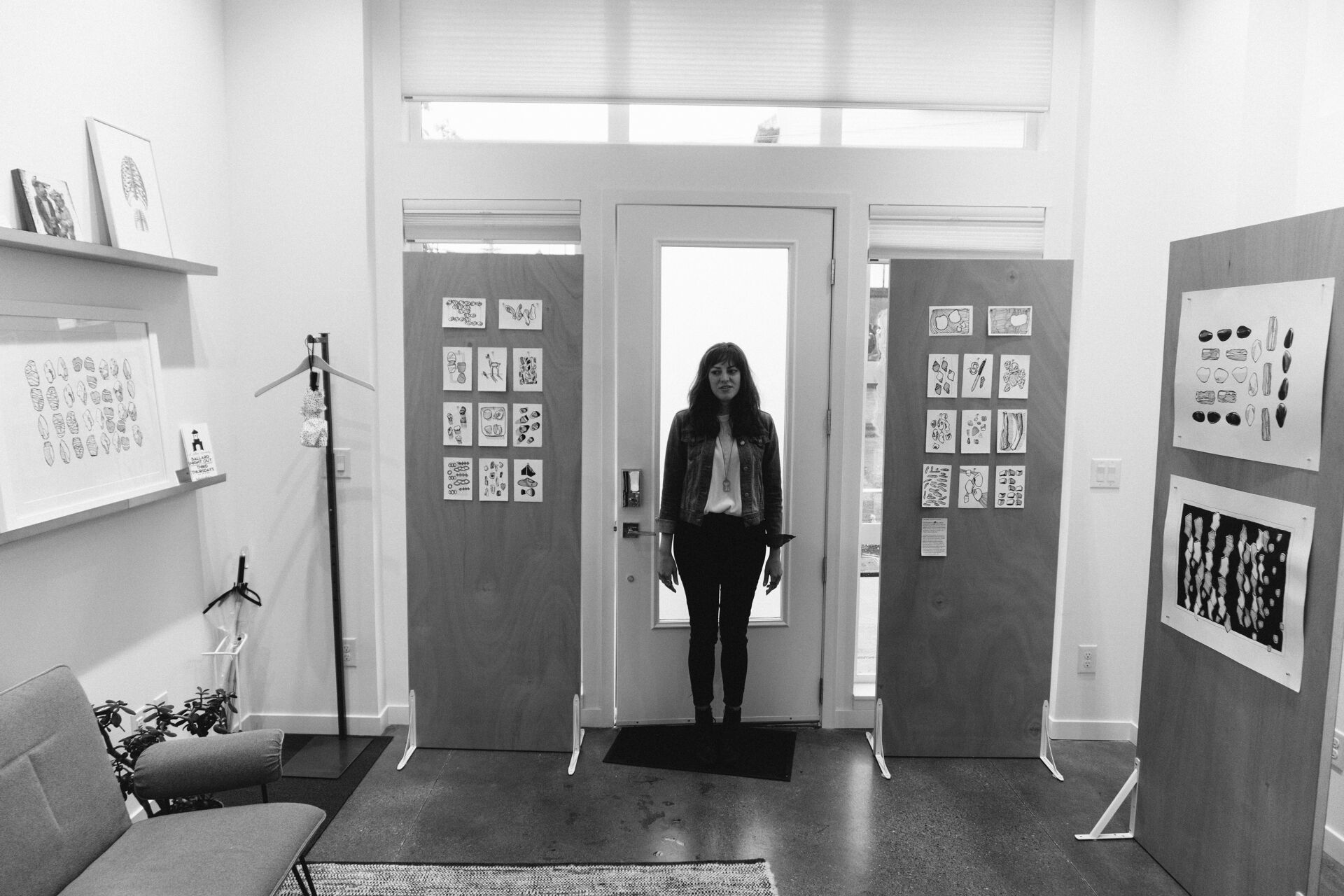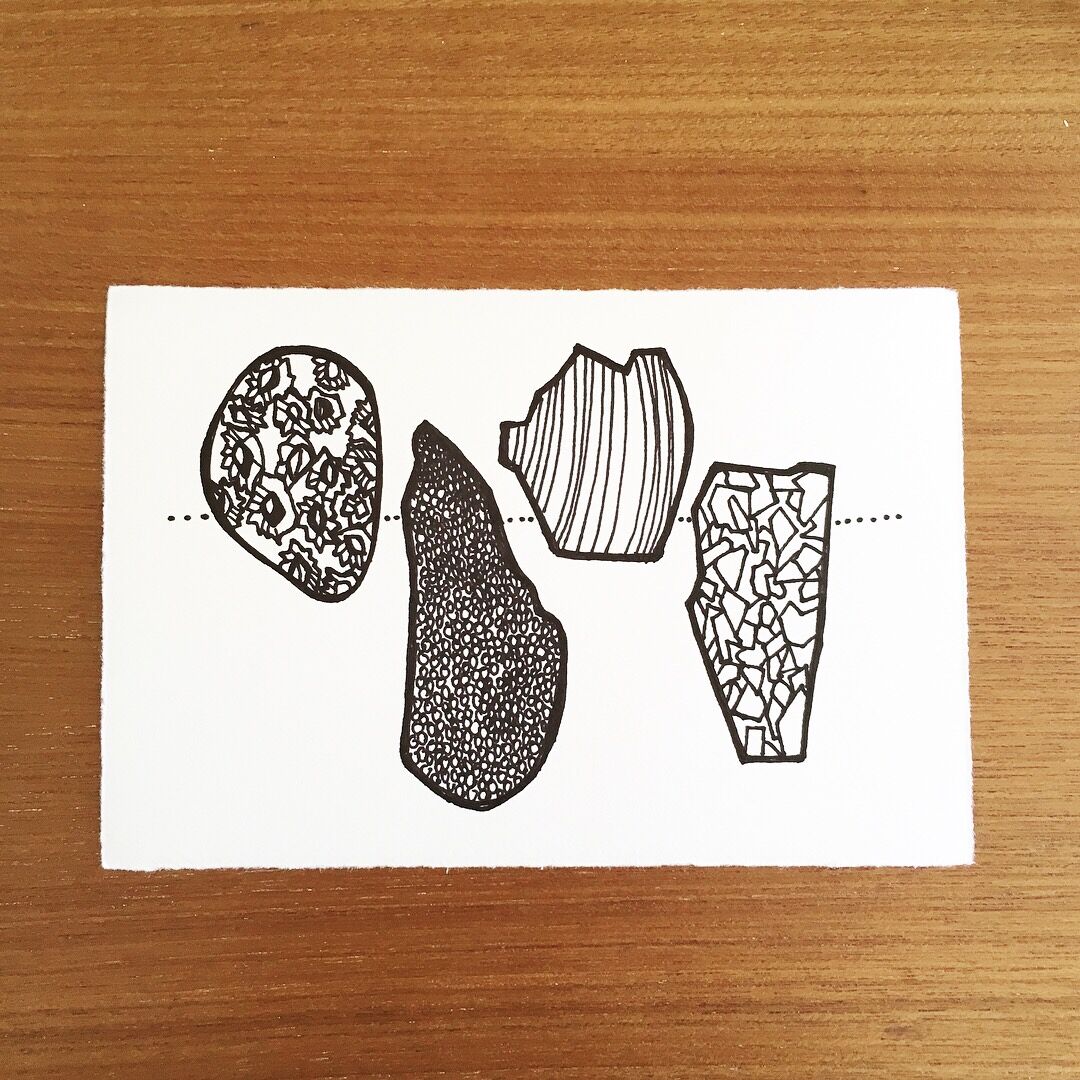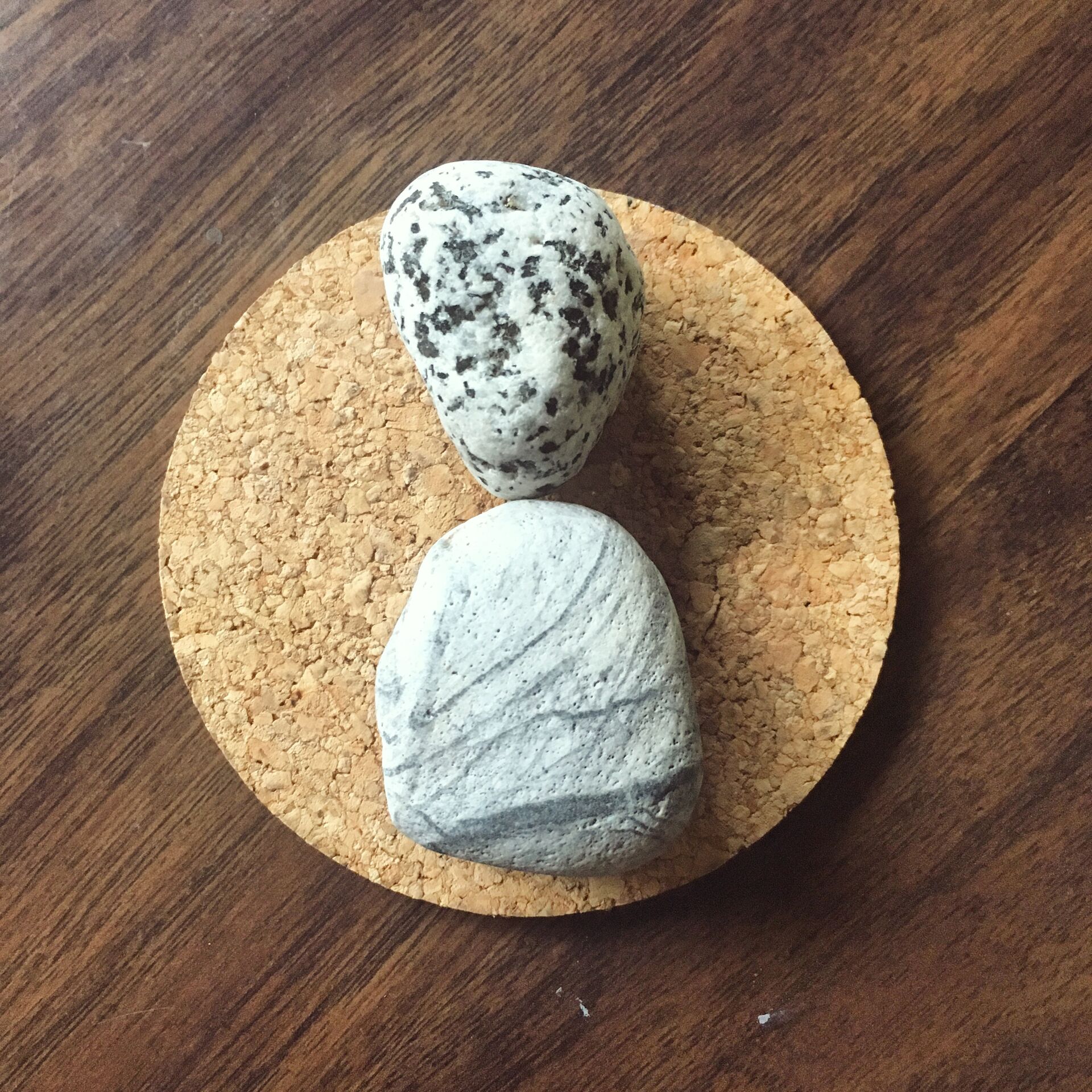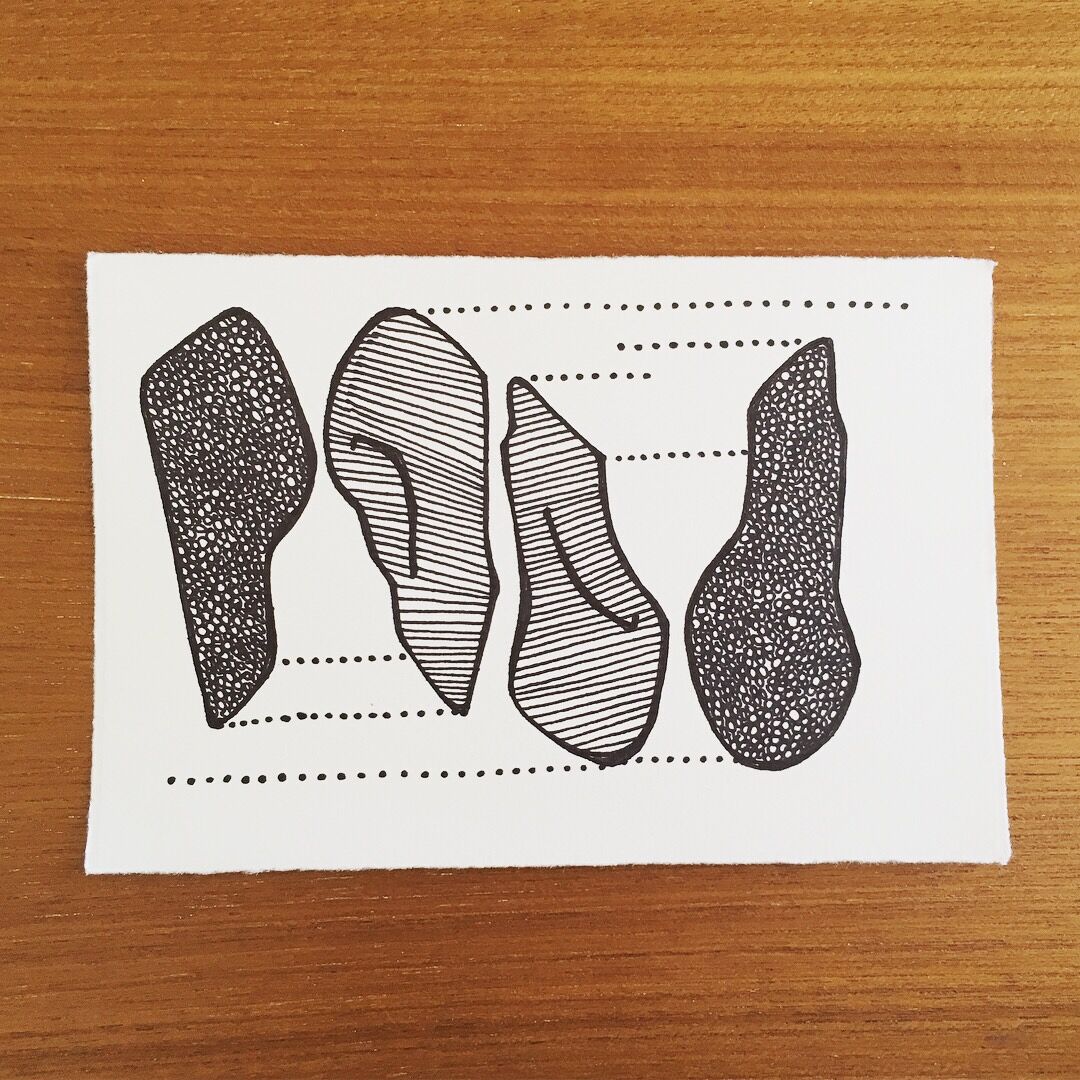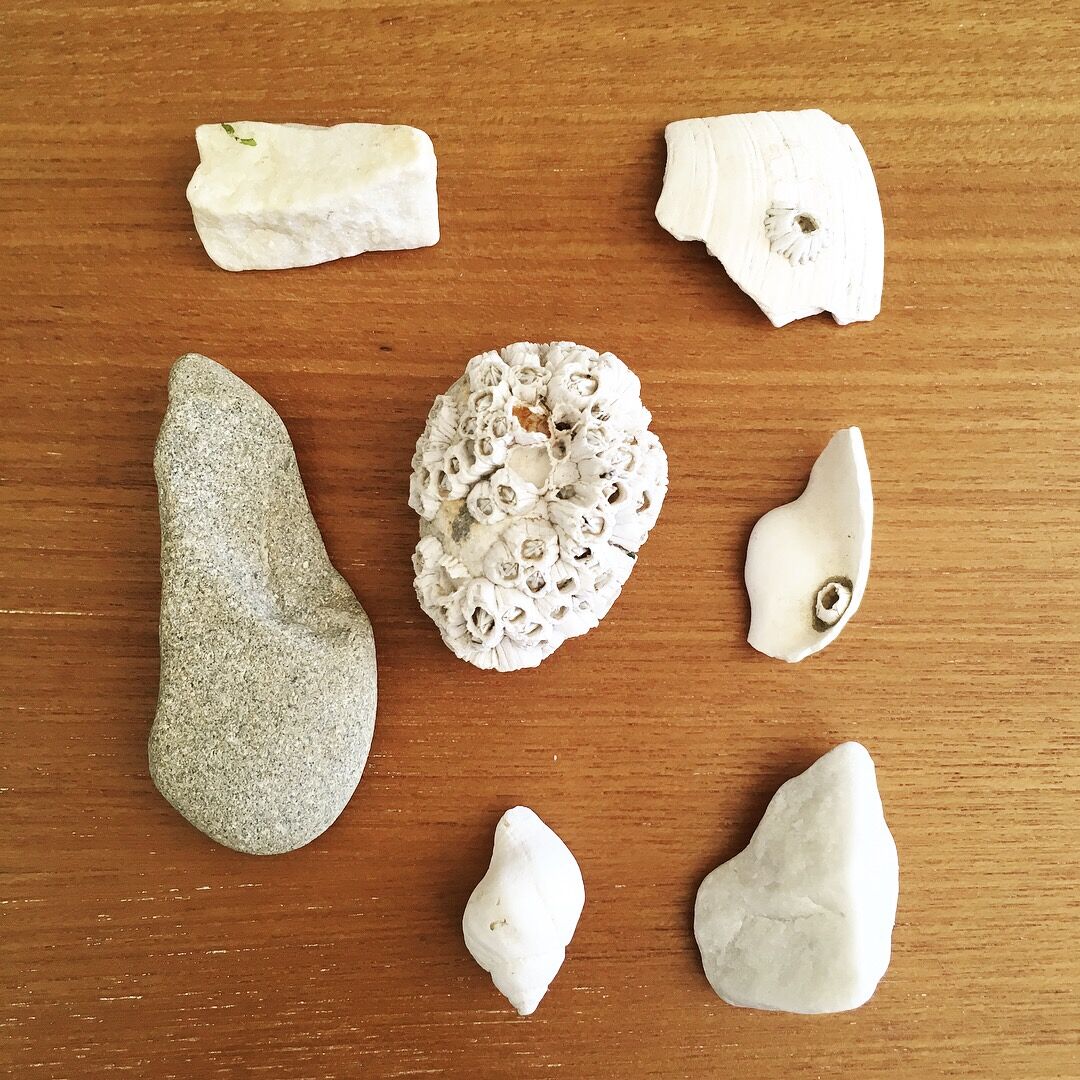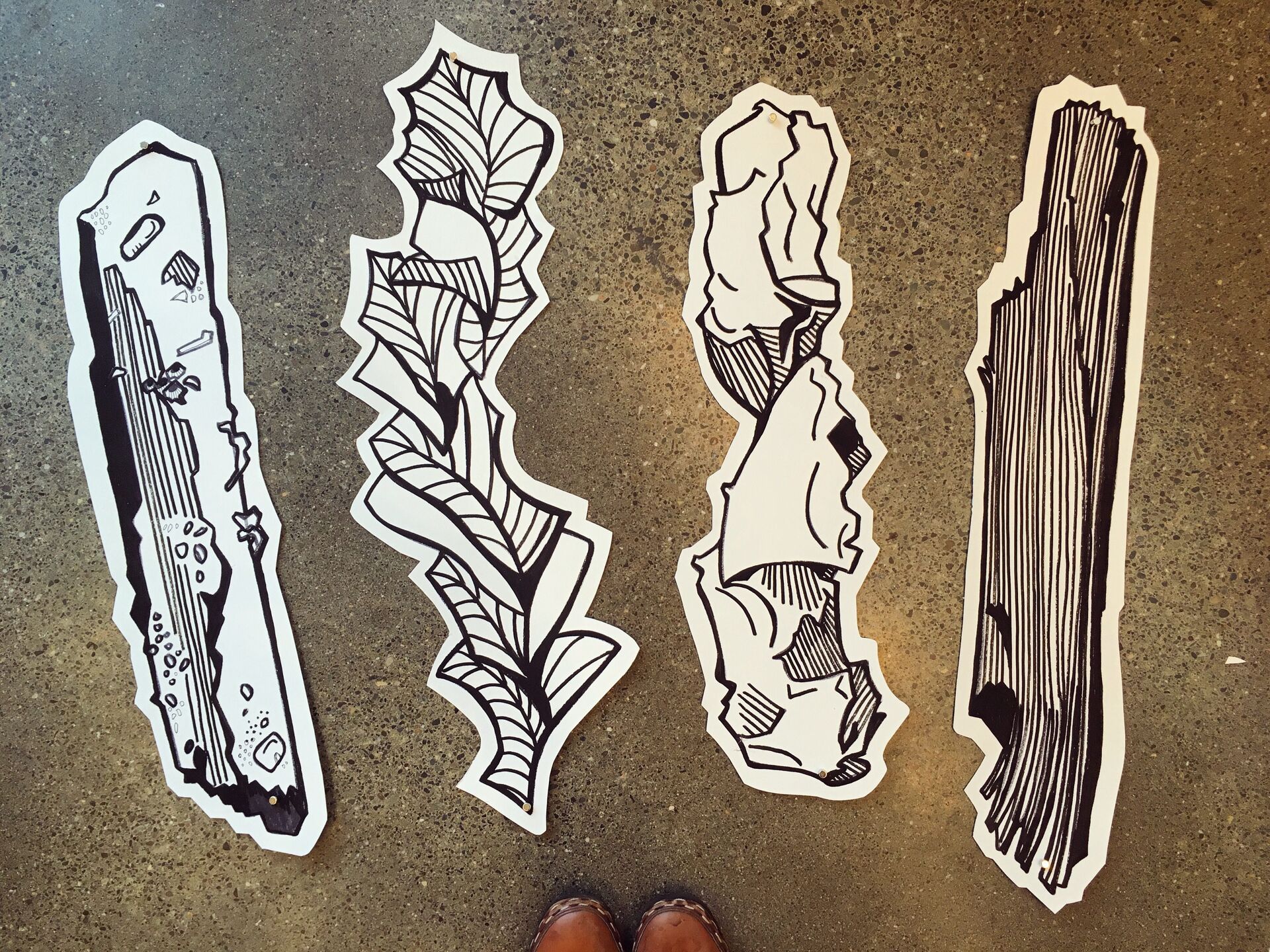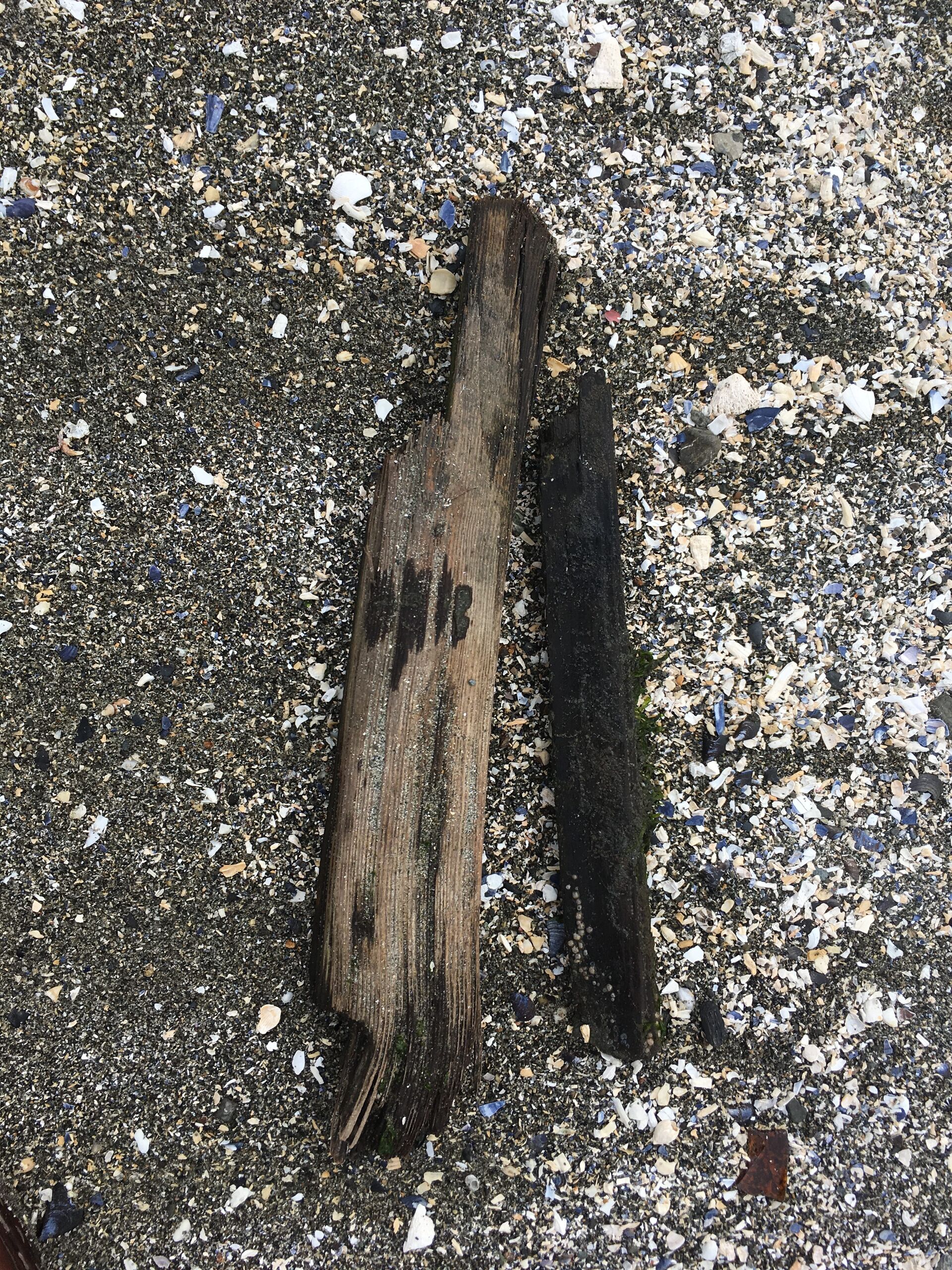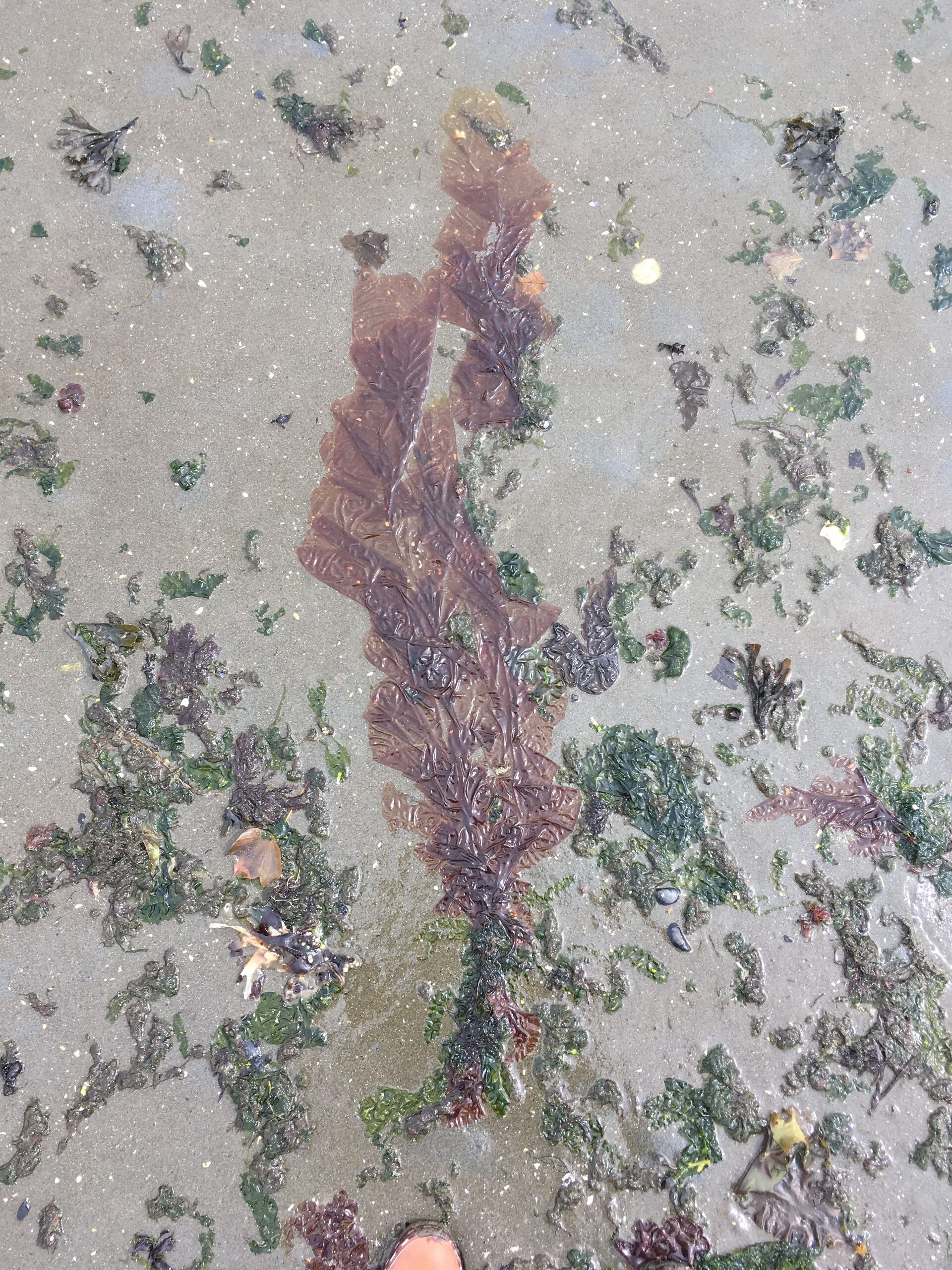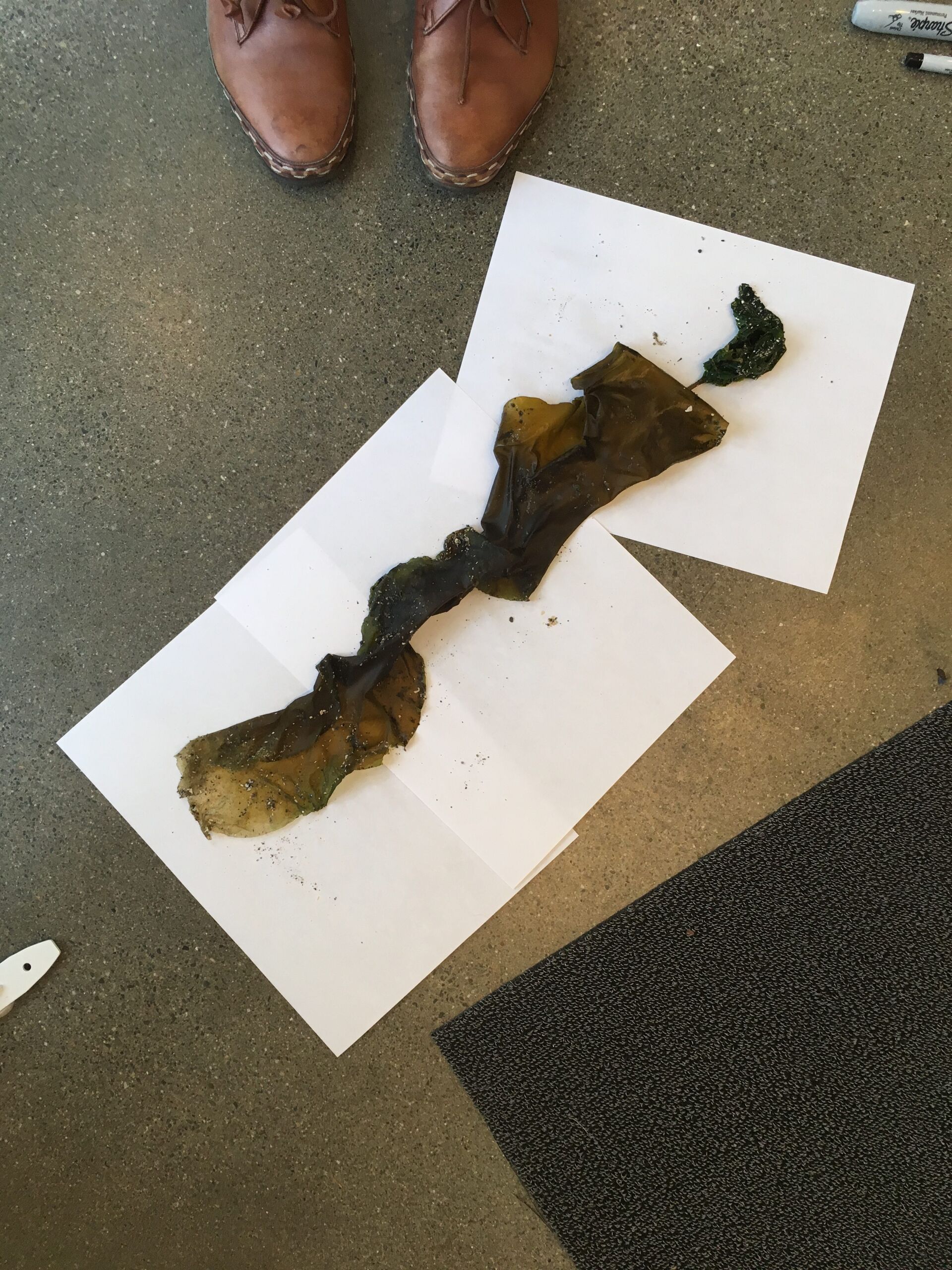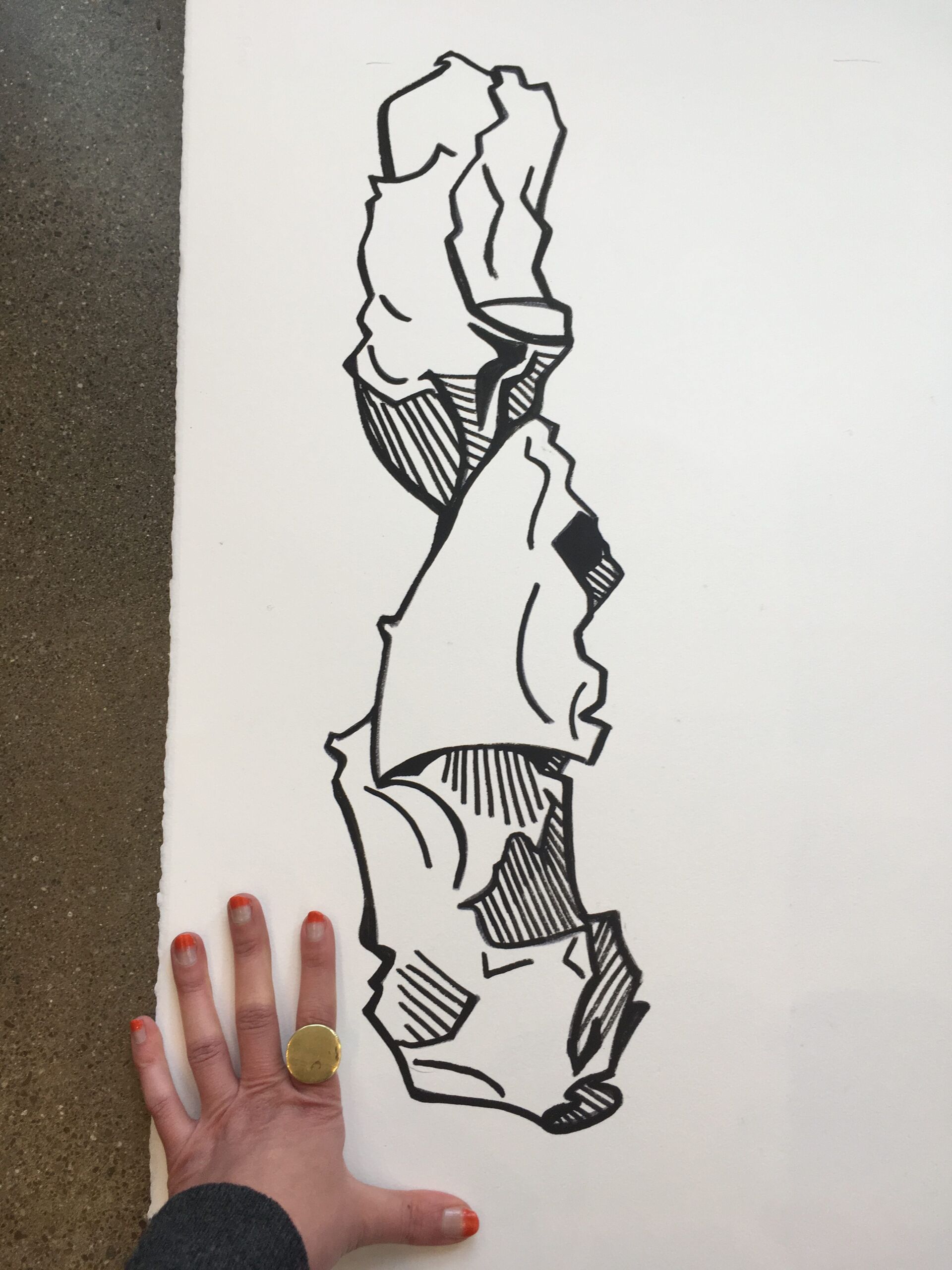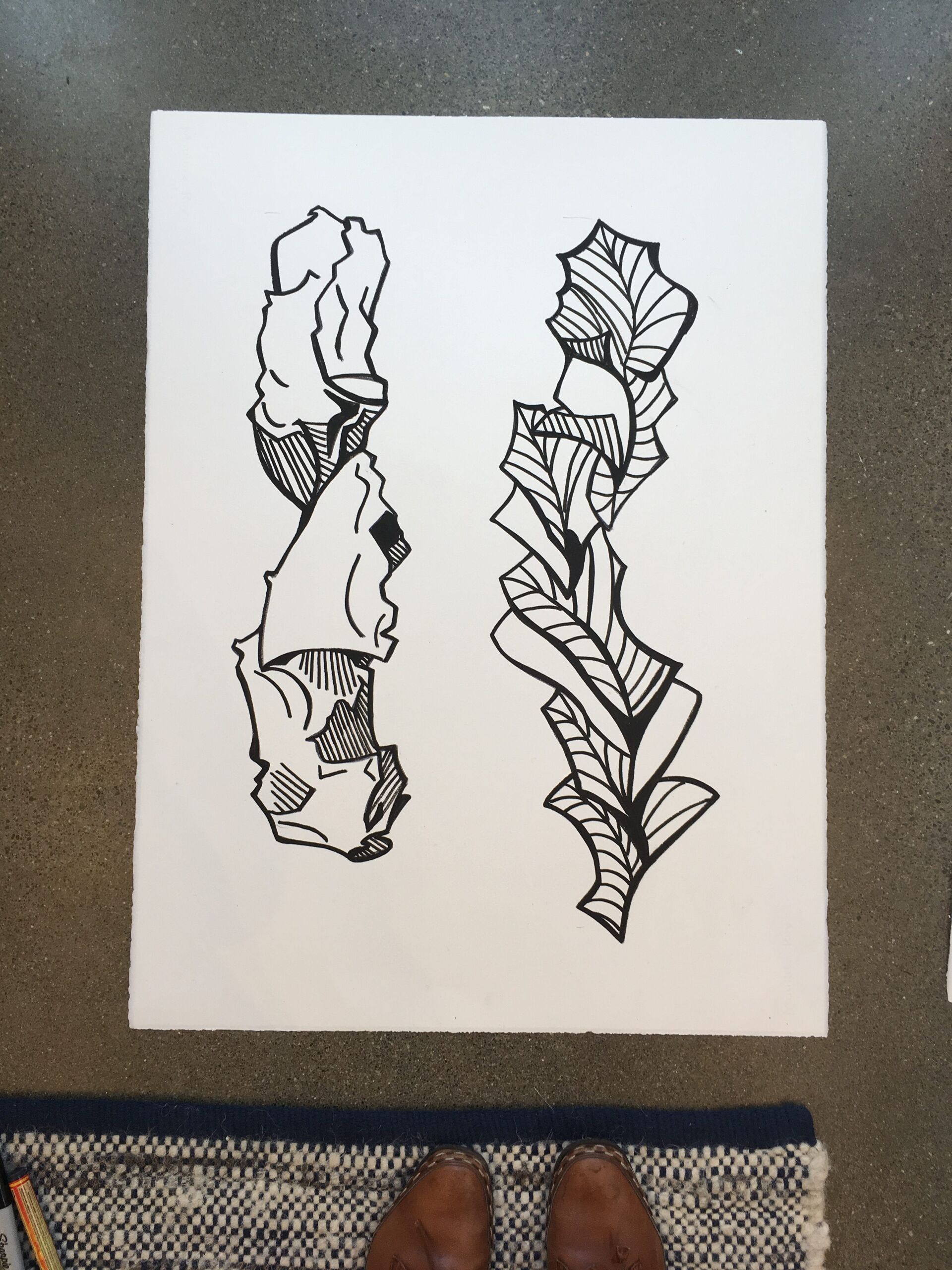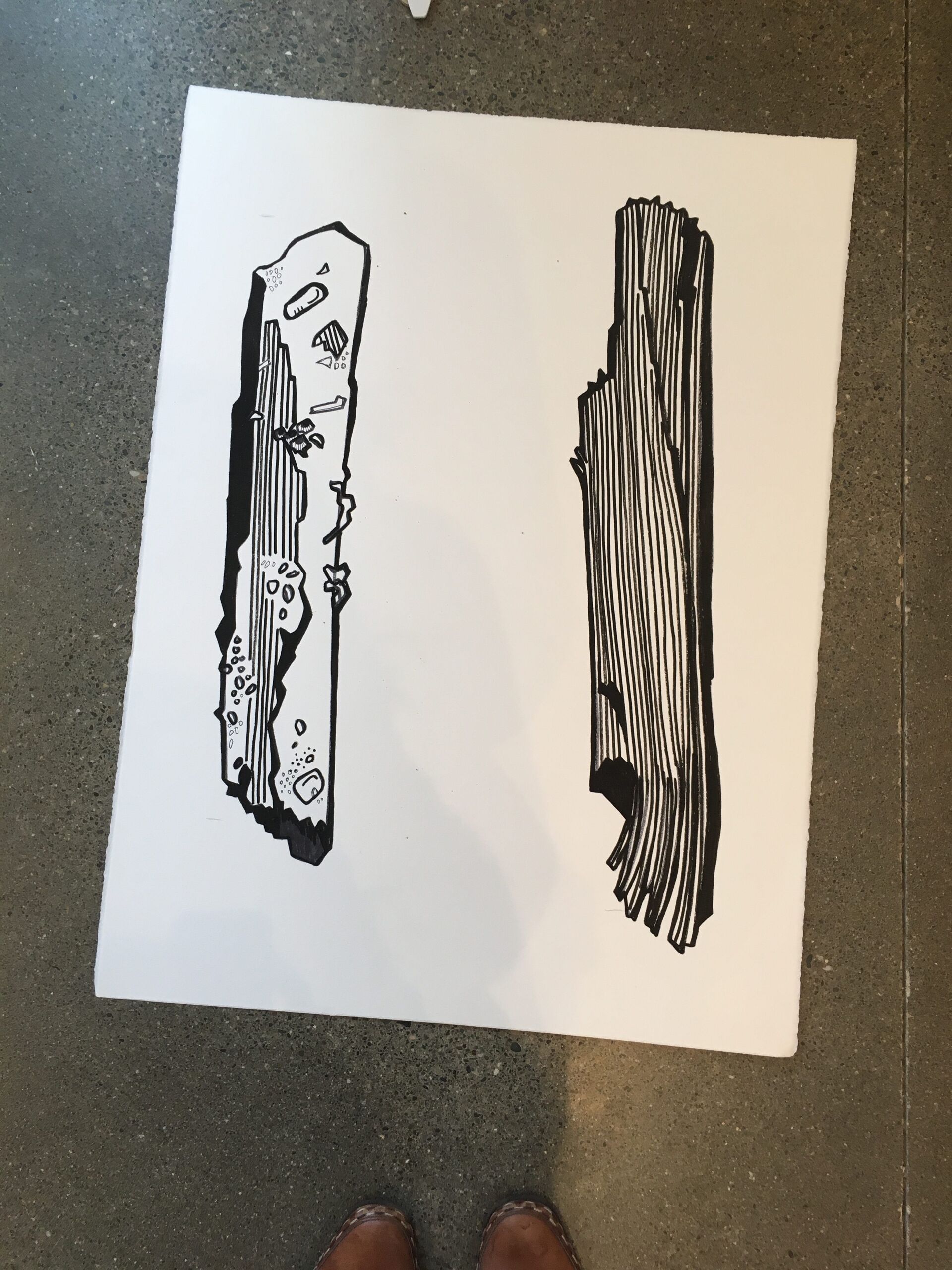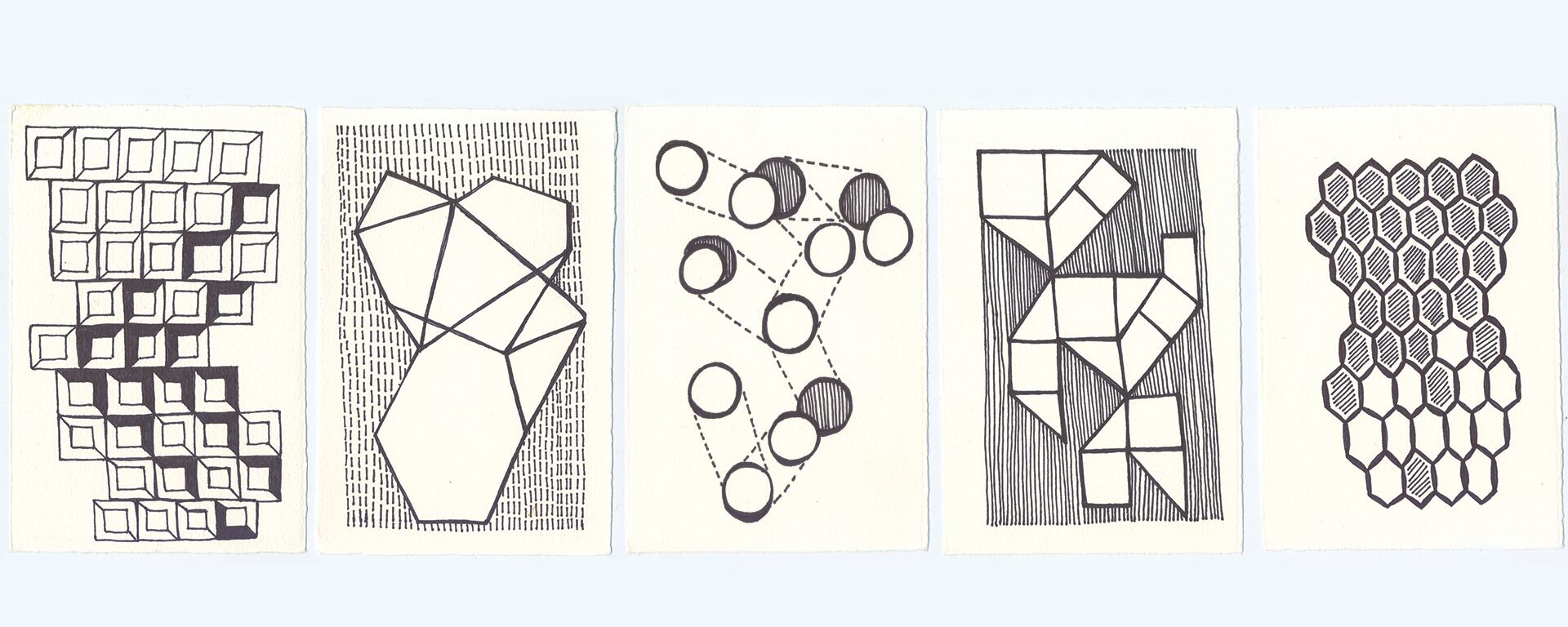 Velouria
Window Display & Gallery Show
Velouria is a small Seattle boutique and gallery chock-full of US and Canadian-made goods. Their pieces are made by folks who are dedicated to beauty, quality, and sustainability.
In February and March of 2016 the wonderful ladies of Velouria and I collaborated to create a window display featuring my Morning Sketching illustration collection. The installation consisted of two parts. First, we decided on five black-and-white sketches to feature as blown-up backdrops providing wallpaper for their display mannequins. Then I implemented hand-painted designs across the front window panels to create a multilayered aesthetic. Inside the shop, Morning Sketching drawings were exhibited, and a reception was held during Pioneer Square's First Thursday Art Walk (in conjunction with local jewelry artist Angela Delarmente's beautiful jewelry). To create an evolving design, we followed up the February installation with added color elements in March that complemented Velouria's new spring clothing lines.
Disciplines:

Environmental Design, Illustration, Window Display, Gallery Show

Client:

Velouria Boutique & Gallery

Website: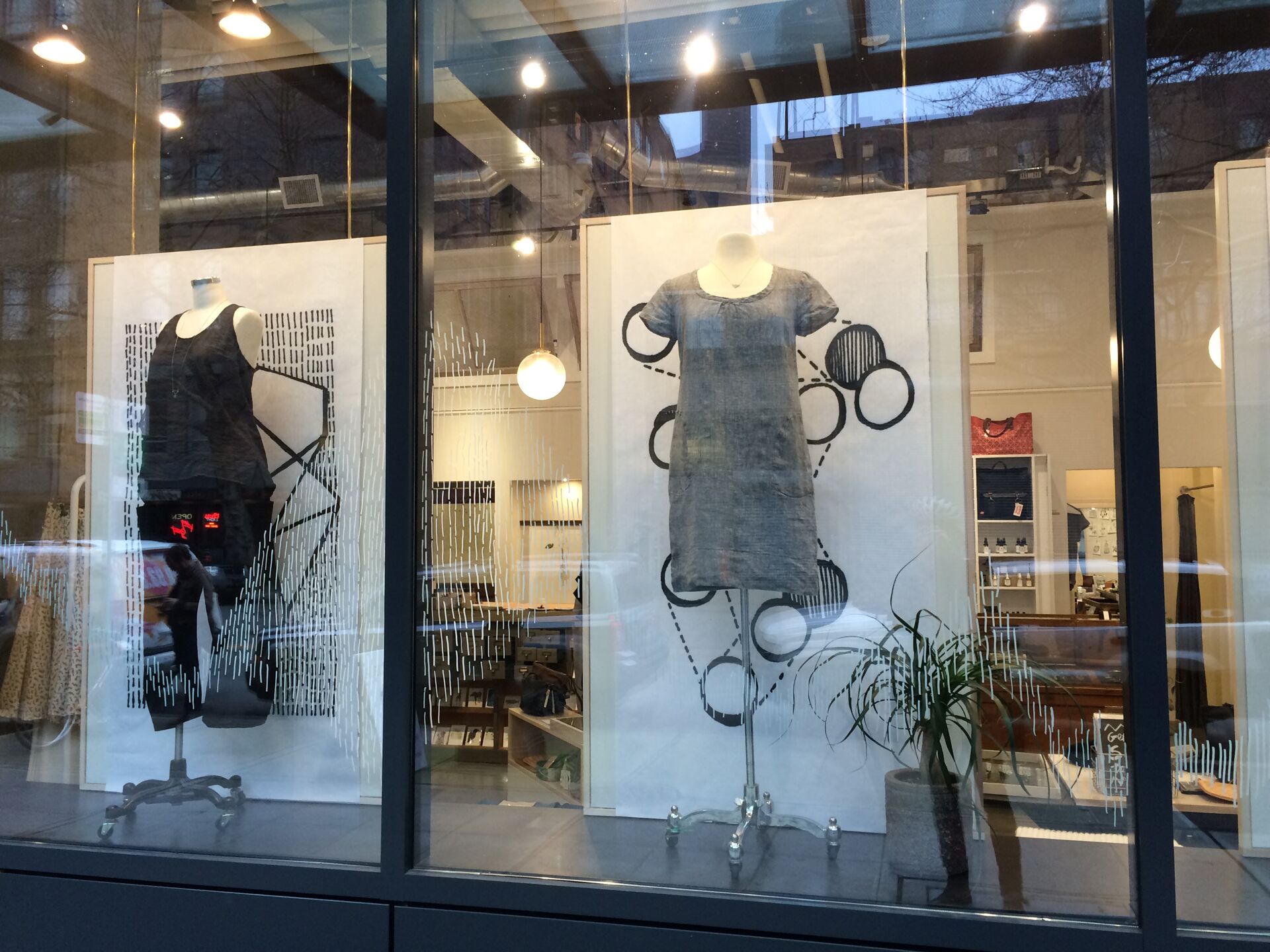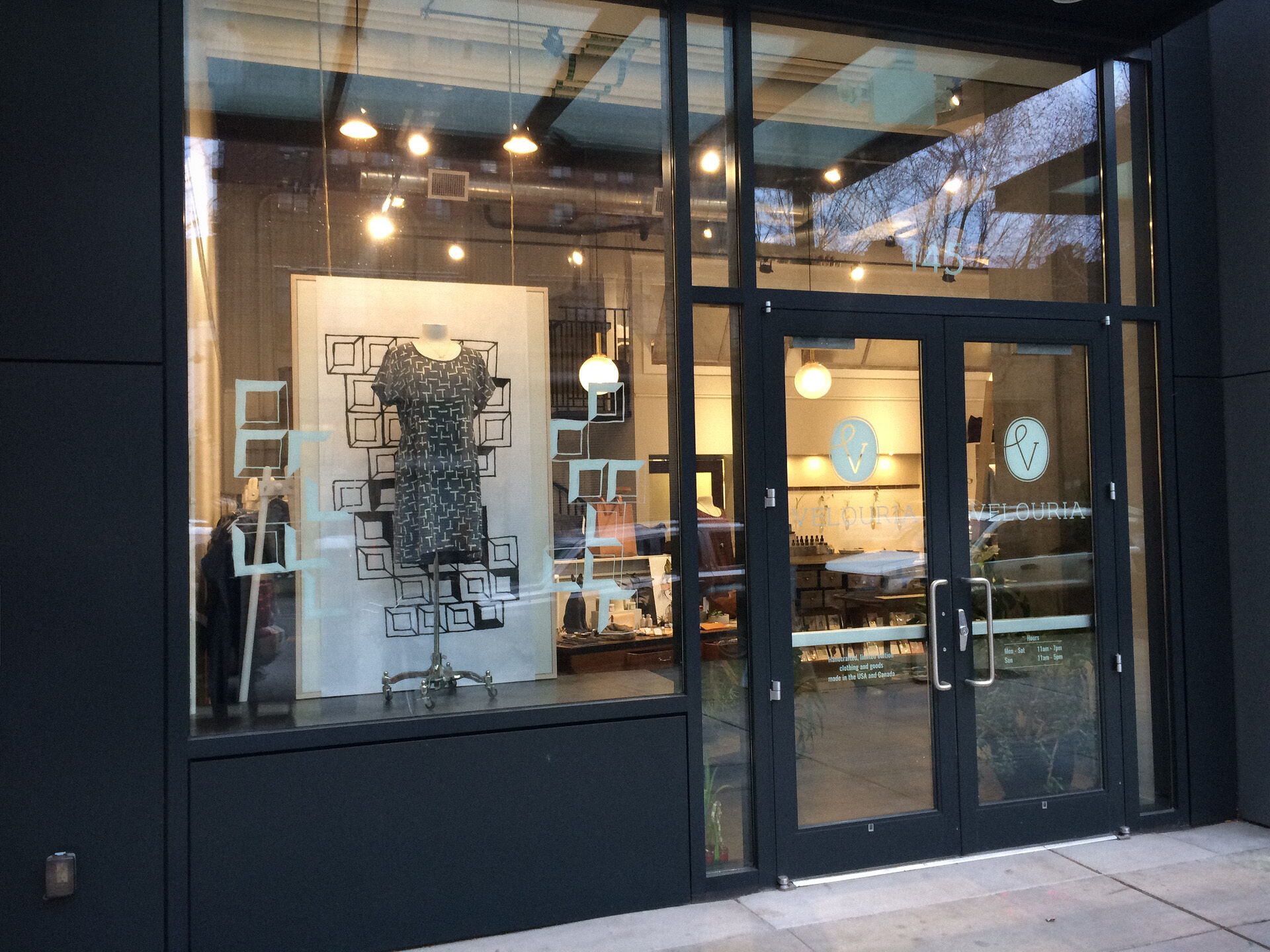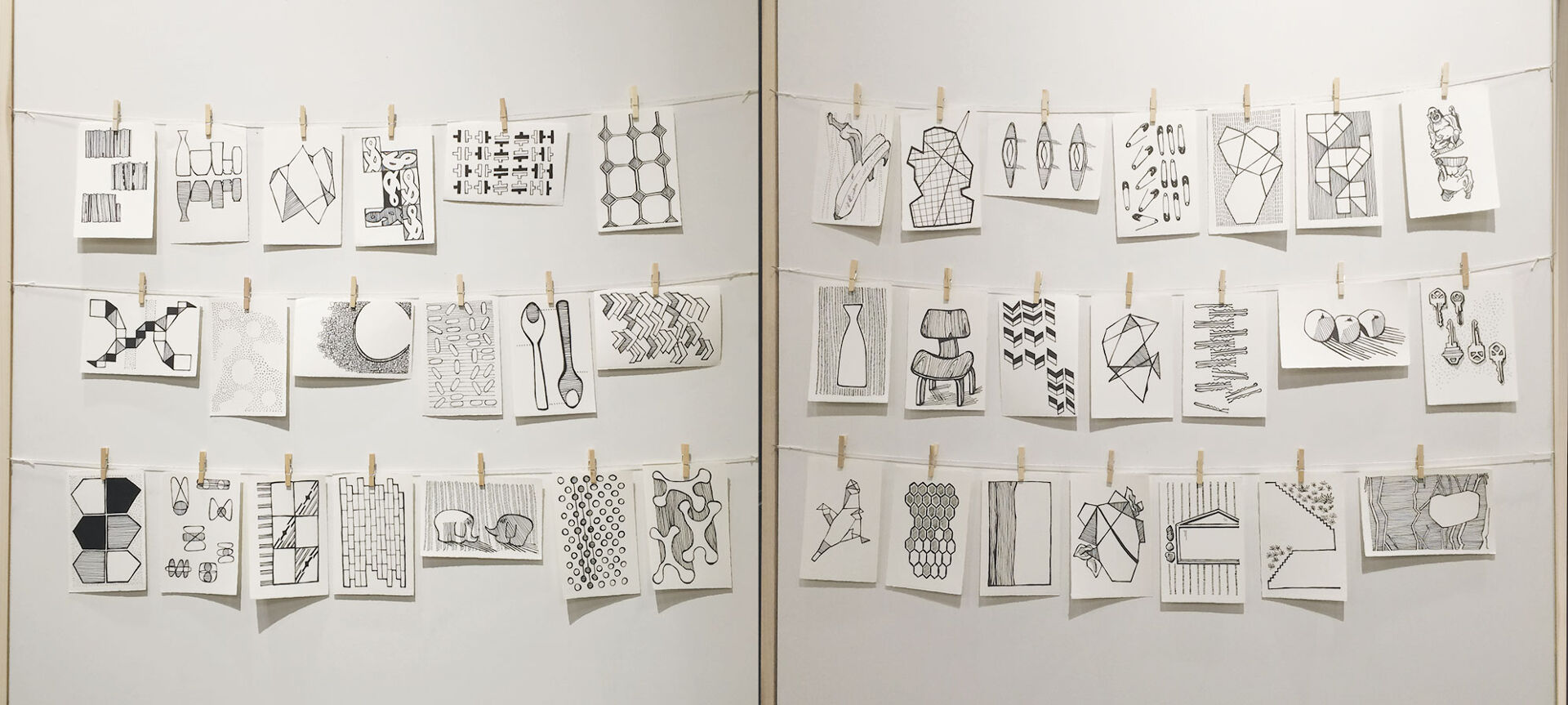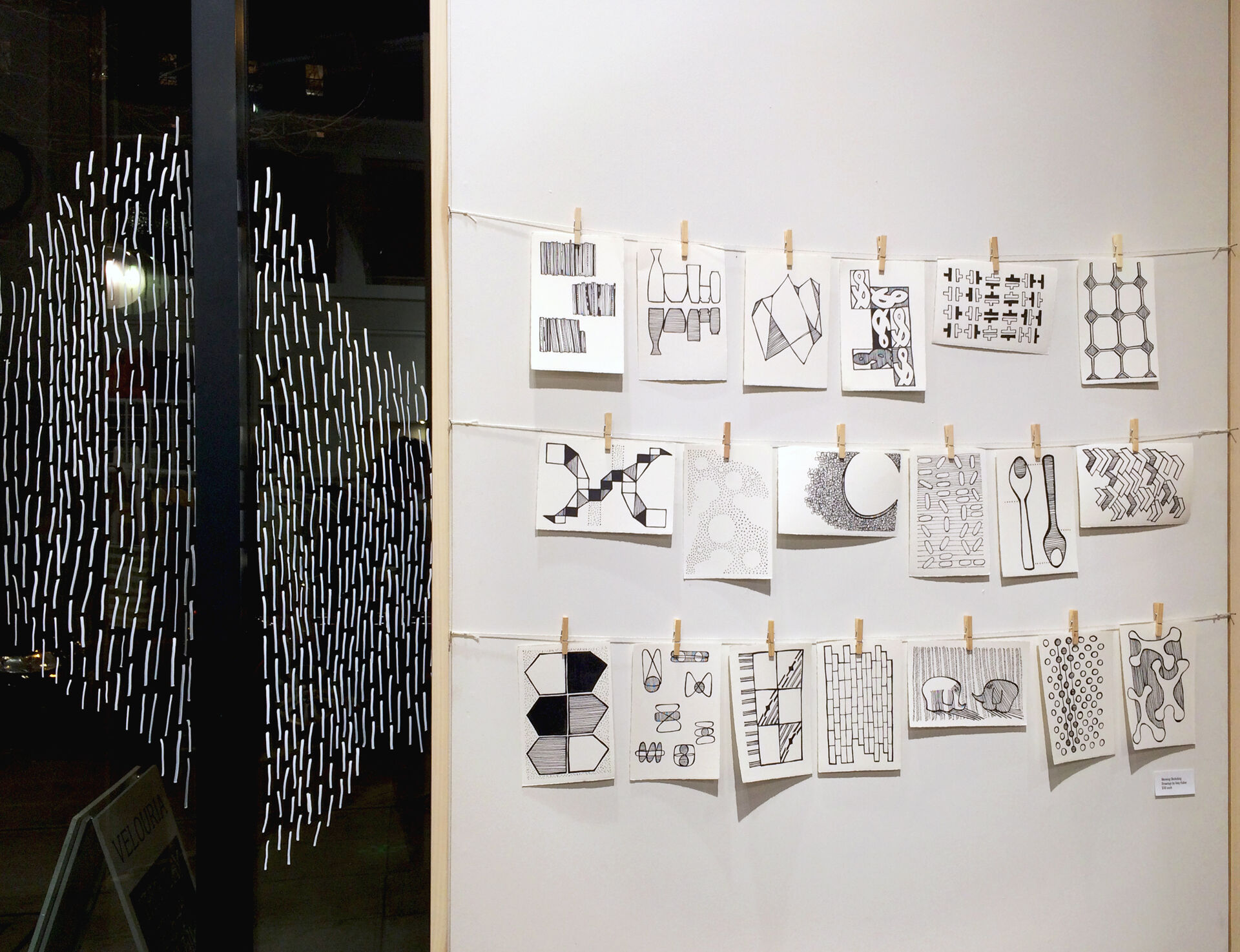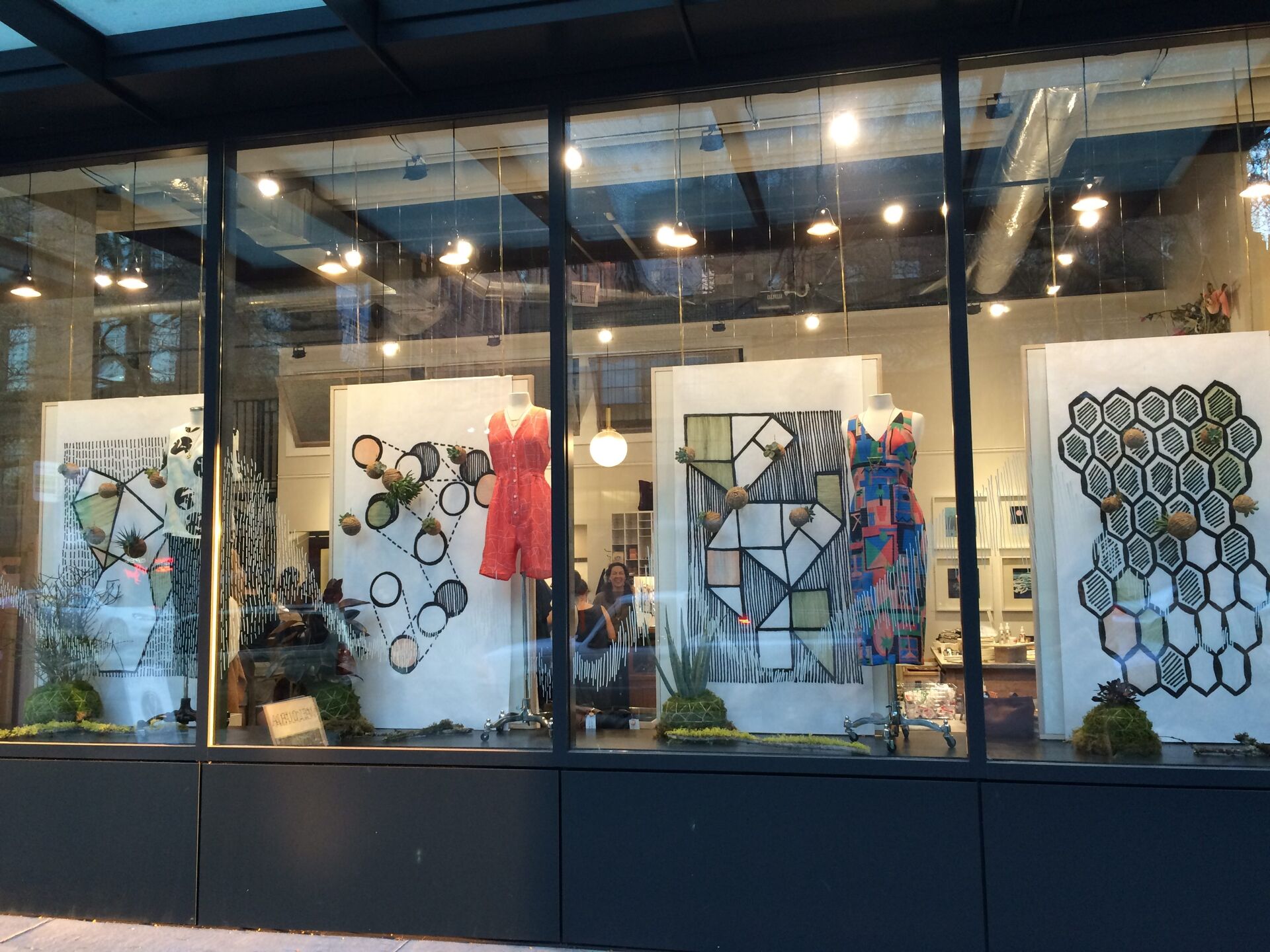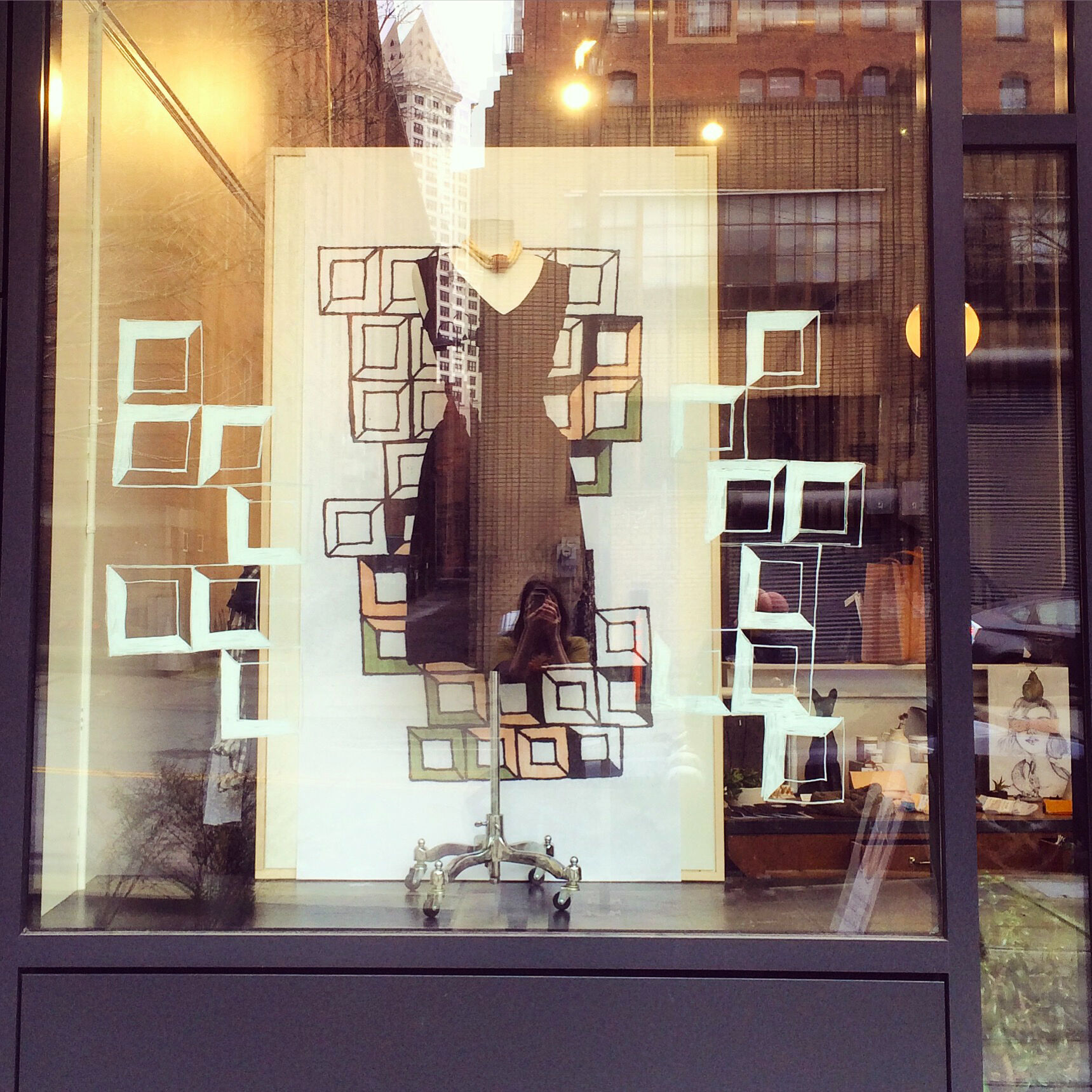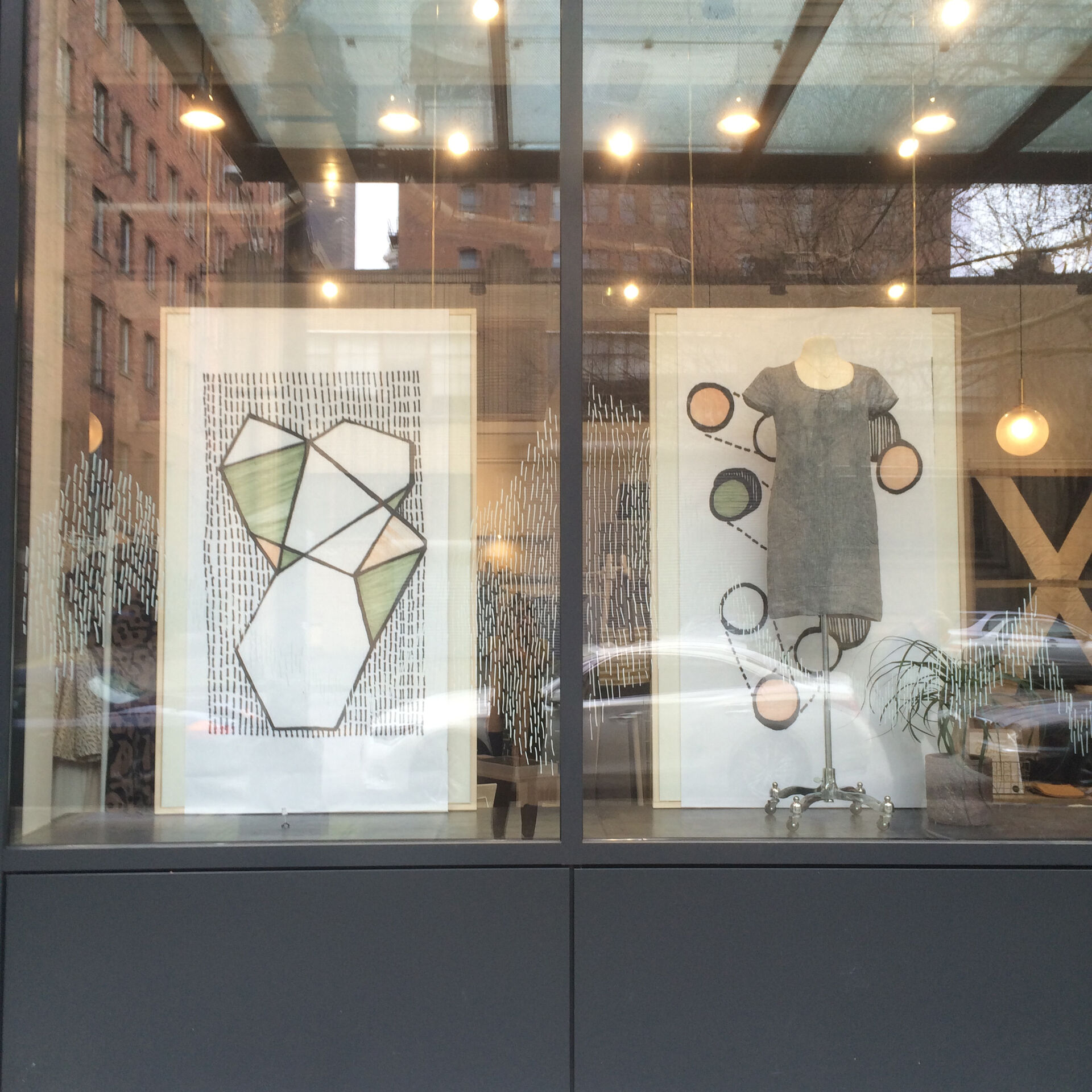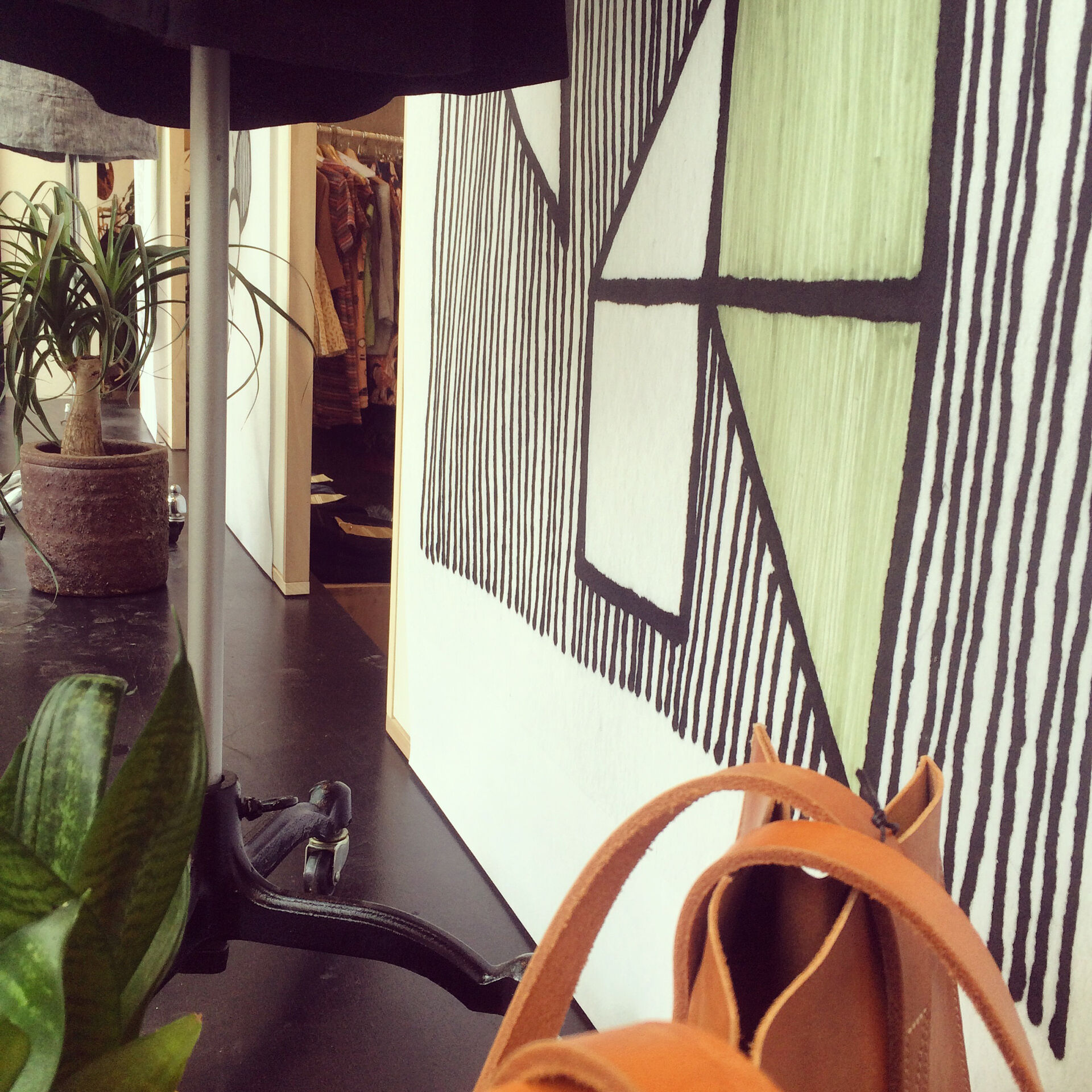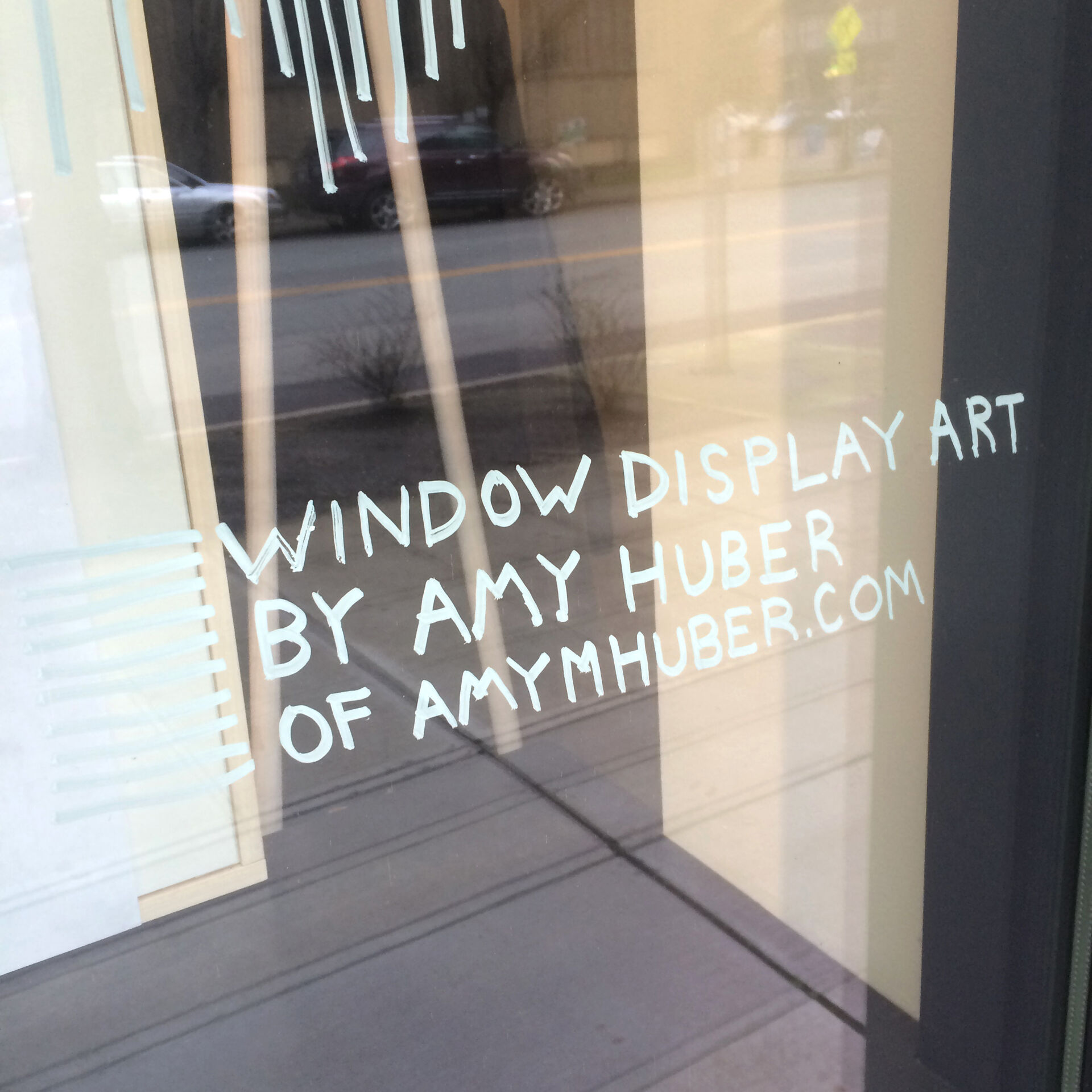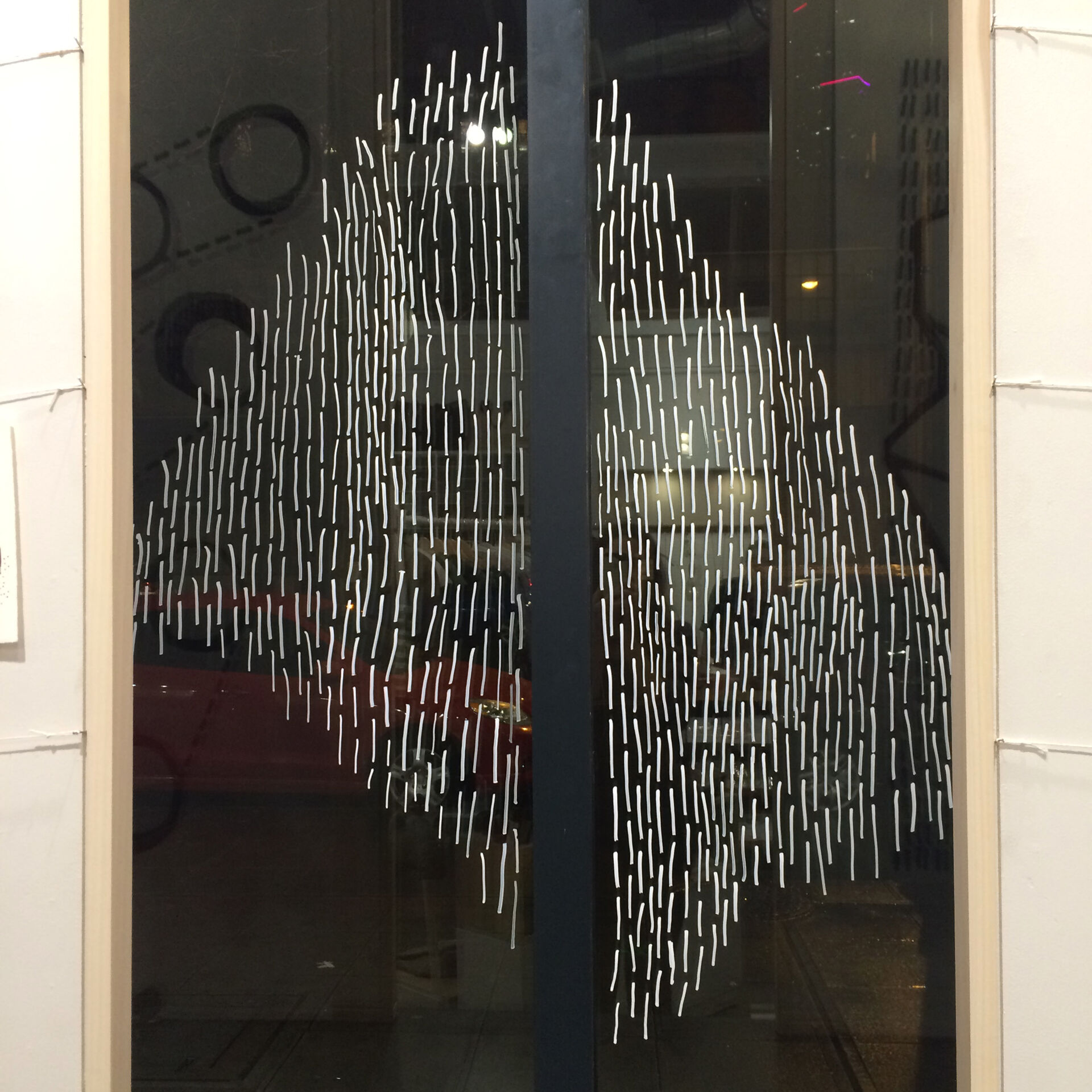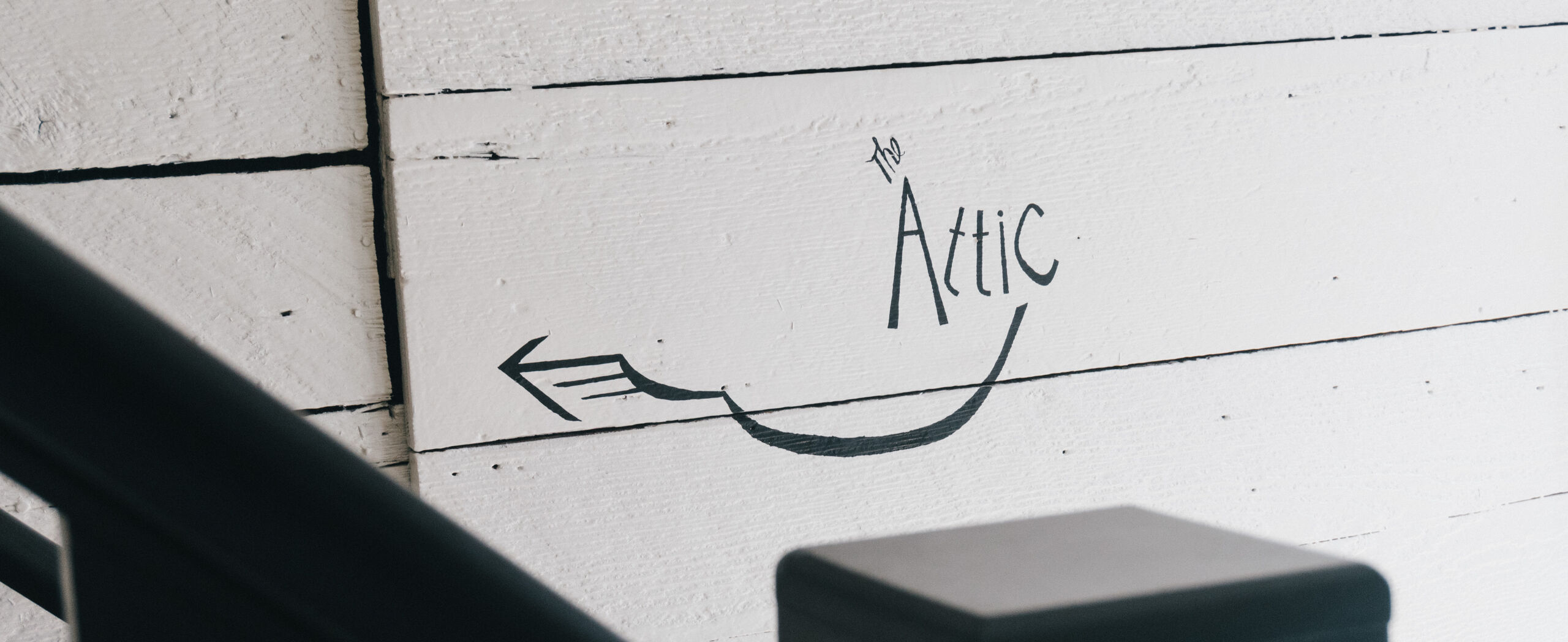 San Fermo
Signage and Environmental Design
San Fermo is an Italian restaurant in Seattle situated in a newly renovated historic house.
The interior design features a mix of both vintage and clean modern aesthetics, and the owner reached out to me with the idea of using hand lettering for their signage. I started with the exterior sandwich board using imagery referencing the aged cutting boards that the owner and his wife had collected over the years. Finding inspiration for the environmental design in the space itself, I took visual cues from the vintage European tableware that the restaurant uses. For any detailed design elements, I created stylized typography that reflects the modern/vintage feel of the restaurant.
Disciplines:

Illustration, Environmental Design, Hand Lettering, Restaurant Branding

Client:

San Fermo

Press:

Websites: